Apple CEO Tim Cook has conducted a major interview with Axios on HBO that aired Sunday evening, during which he said that new regulation on big tech firms was "inevitable". He also discussed gender diversity in Silicon Valley, how often he reaches for his iPhone and Apple's relationship with Google.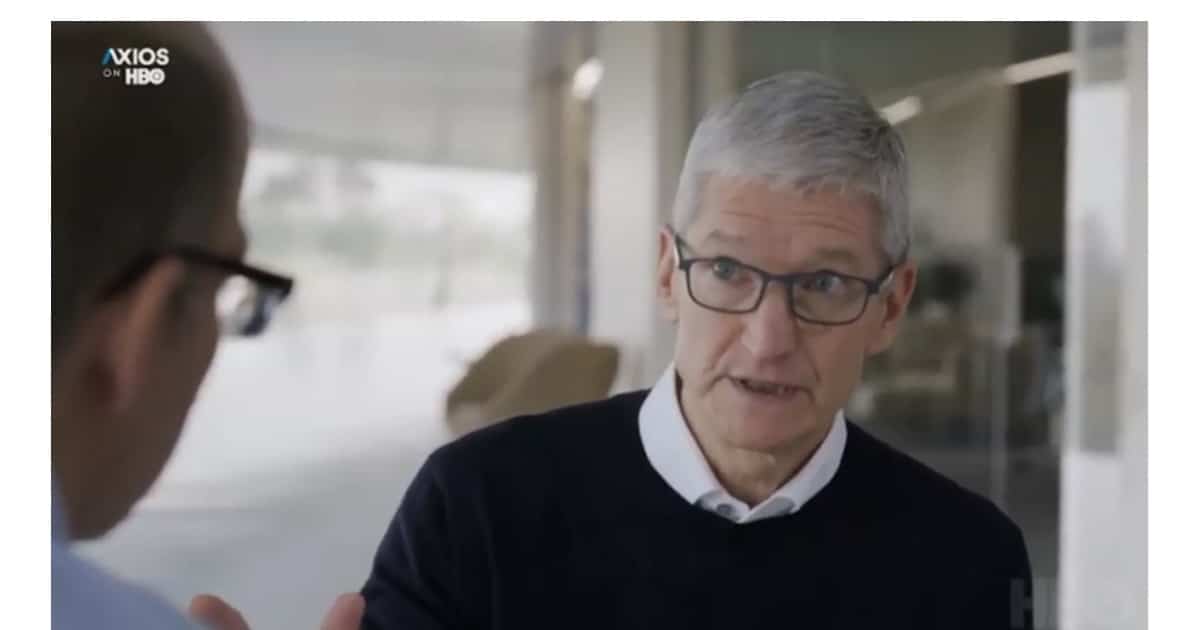 Regulation is Coming
During the interview, Mr. Cook conceded it was likely that politicians would seek to regulate big tech. He said: "Generally speaking, I am not a big fan of regulation. I'm a big believer in the free market. But we have to admit when the free market is not working. And it hasn't worked here. I think it's inevitable that there will be some level of regulation."
However, he concluded that he thinks that "Congress and the administration at some point will pass something".
Mr. Cook even went as far as to say that tech firms should not fear any regulation that comes their way. "This is not a matter of privacy versus profits, or privacy versus technical innovation," he said. "That's a false choice."
More diversity, fewer notifications
Elsewhere in the discussion, Mr. Cook criticized Silicon Valley's lack of gender diversity. He said that the Valley has "missed it" on gender diversity and that Apple "spends a lot of energy on this and are constantly asking ourselves how can we can improve." However, he said he was positive the situation would improve.
Mr. Cook admitted to reducing the number of times he picks up his iPhone. He said that he used to reach for his iPhone too much but he has now reduced his notifications and "the number of times I pick up a device are declining."
He also defended Apple's relationship with Google, which pays Apple billions of dollars a year to be the iPhone's default search engine. The Apple CEO said that he "think[s] their search engine is the best."