MyIdol is a 3D avatar creator that uses machine learning to create a lifelike replica of you. Once the avatar is created, you can pick clothes, makeup, and hairstyles for it. Then, you download presets that put your avatar into short videos.
3D Avatar Creator
Created by Huanshi Ltd., you use the app to take a selfie, or upload a photo from your camera roll. The software scans and measures your picture to create a map of your face. This lets the app animate your face when your avatar is created.
You can use any model of iPhone with the app. Despite the 3D aspect you won't need the advanced three dimensional sensors that the iPhone X boasts.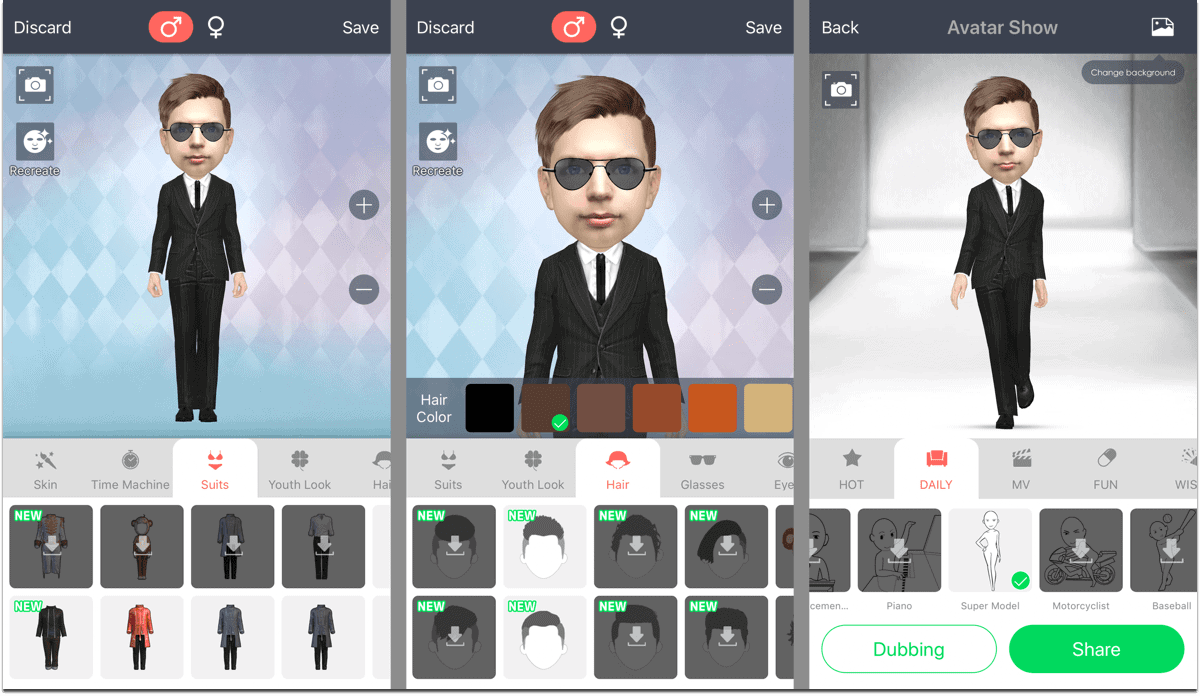 You can customize your avatar down to the skin tone, makeup, hair, beard, clothes, shoes, and gender. Each video preset you pick can last anywhere from 20-30 seconds. It's 480p quality which keeps the file sizes low, so it's easy to share to social media.
You can invite your friends in the app, and when they create their own avatars you can have duo shows where both your avatars interact in a video. MyIdol also lets you generate gifs and profile pictures based on your avatar.
The avatars look weird and borderline creepy at times, like with the uncanny valley. But it's also fun to use and share videos with your friends. MyIdol is free to download. John Kheit and I both created videos to test the app and uploaded them to YouTube. Check them out below.
https://youtu.be/rDeP6u3u-EY
https://youtu.be/_rA6XYnIfyQ