Commander One is a tool that acts as a Mac Finder replacement. It has powerful tools built in that let you interface with your system in new ways. Think of it as the Finder for power users. The app is written in the Swift programming language and it feels like a natural part of macOS.
[macOS: How to Quickly View Hidden Files and Folders in Finder]
Commander One
For starters, you can use two panes and once to maximize your file management. You can open an unlimited number of tabs in each panel, which supercharges it even more. And there's a handy switch to show hidden files.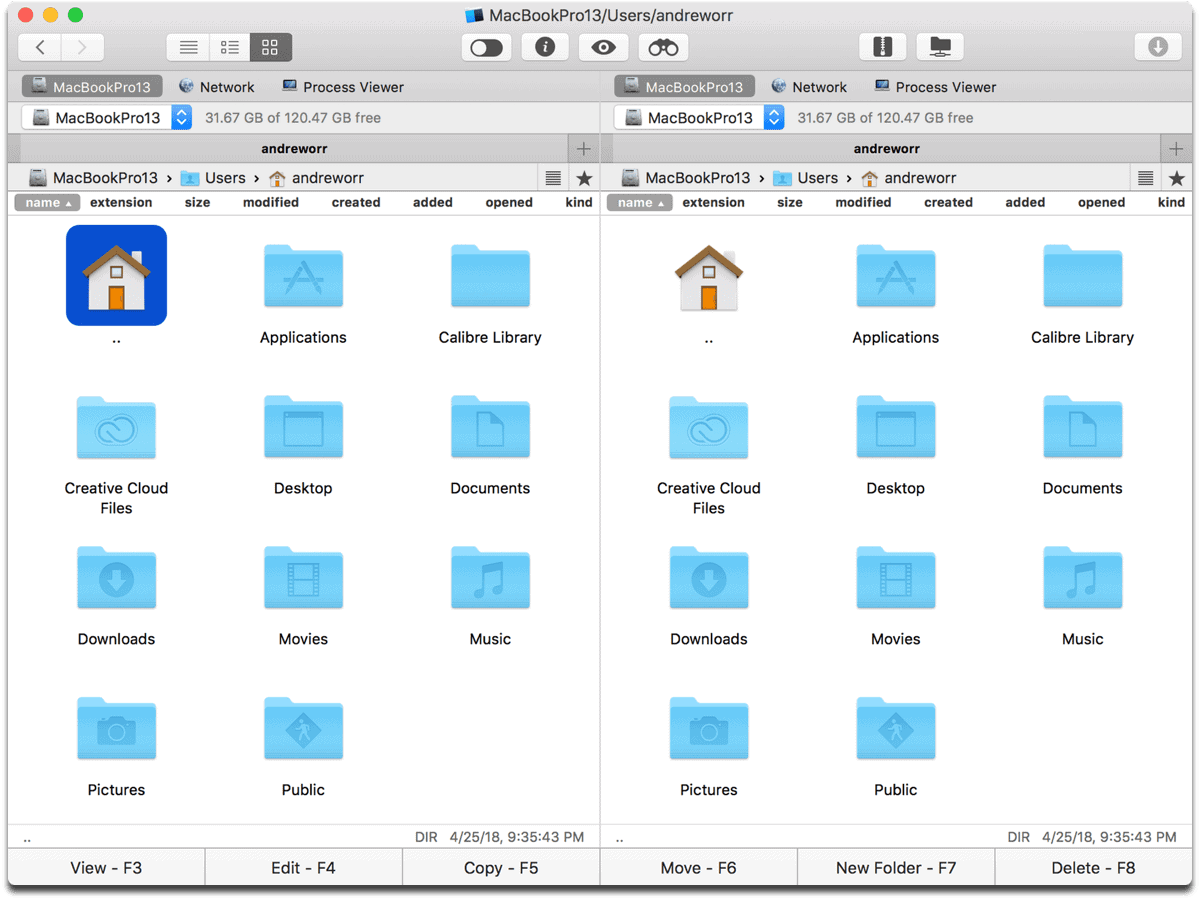 When it comes to searching for files, you can use Regular Expressions. You can search in archives, or find text in documents that matches your search words. And it lets you specify the number of subdirectories to look in. Commander One also lets you search with Spotlight inside the app.
Aside from Spotlight, you can use Commander One to open Terminal, System Console, Activity Monitor, Disk Utility, and Network Utility. Commander One is made by Eltima, the same company behind CloudMounter. Commander One can mount drives like CloudMounter can. This is included in the Pro pack:
FTP manager
Mount iOS devices
Amazon S3
Mount Android and MTP devices
WebDAV support
Dropbox
Google Drive
OneDrive
Terminal emulator
Themes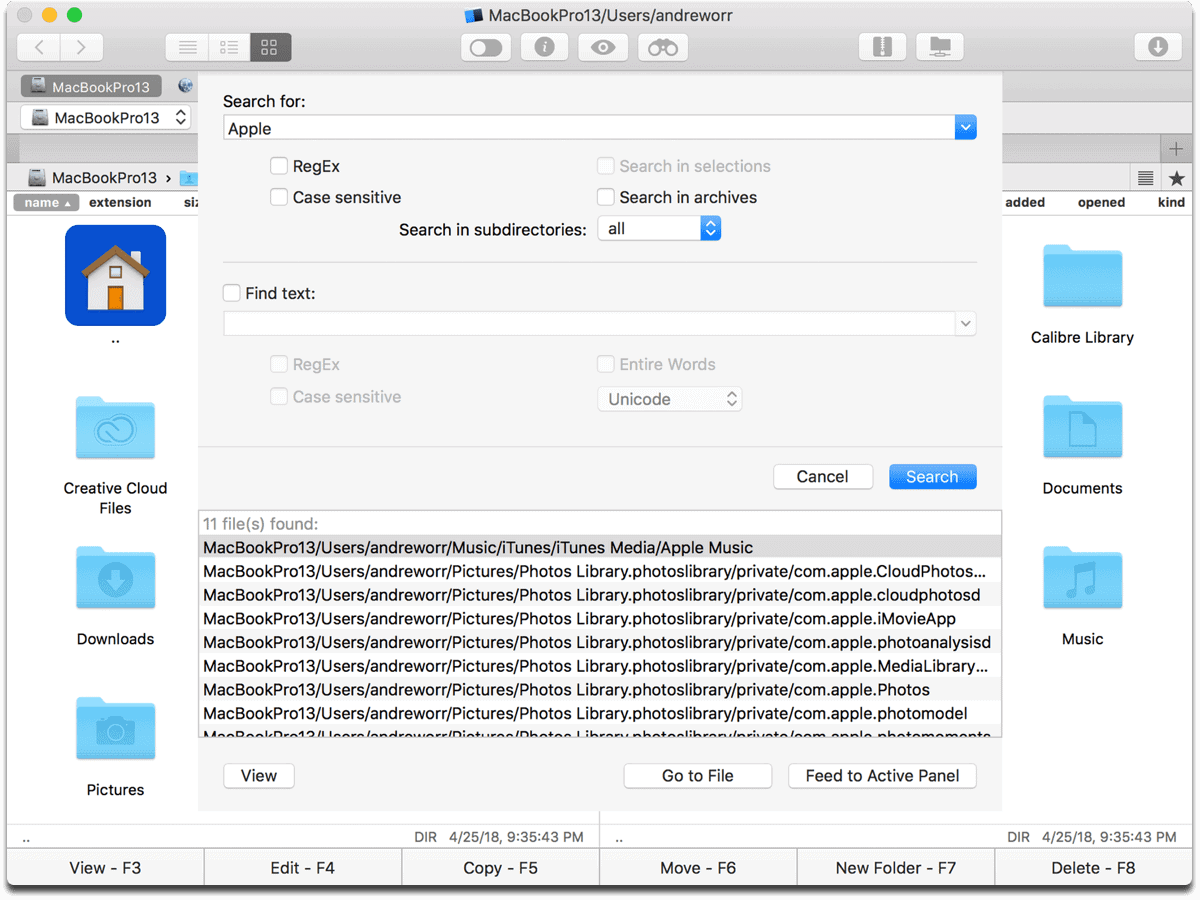 Upgrading to PRO is a US$30 in-app purchase, and you can use PRO features free for 15 days. Like CloudMounter, it's worth it if you want to mount cloud storage, compress and extract files, switch themes, or use other pro features.
Like my review of CloudMounter, my score of "It's Okay" isn't meant to be negative.. It's not something that everyone will need, but if you're looking for a Mac Finder replacement, Commander One is the way to go.
[Review: CloudMounter for Mac Mounts and Encrypts Cloud Services]