If you like to keep your files neatly organized in a hierarchical file system, PDF Archiver can help. It helps you archive PDFs in a universal tagging system. It's also compatible with Finder's tagging system.
[What's the Best Method to Manage PDFs on Apple Devices?]
Archive PDFs
The app is simple to use. When you first open it up, you'll be directed to create an archive file path and an observed folder. Select a location to store your archive. For example, in my setup my archive location is in iCloud Drive > Text > PDF > Archive. The observed folder is the original location of the PDFs. Once you add them to the app and tag them, they will be moved to the archive folder.
The files are sorted in a universal structure sorted by year, as you can see in the image below. You add document attributes like the date, then add tags by typing in the search bar and hitting enter. Then, click the save button. The check mark in the second image means that it's saved.
How files are sorted is important, because they need to be easily searchable, whether in Finder or Spotlight. PDF Archiver structures files in a universal system, sorted by date. This structure is independent of the operating system, although it does support Finder tags.
A universal structure that is OS-independent is great for archiving. Since it doesn't depend on proprietary sorting, the files are accessible and searchable even if you move your archives to another operating system. And speaking of proprietary, PDF Archive is not. It's an open-source app licensed under CC BY-NC-SA 4.0, and can be forked on GitHub.
That being said, it doesn't look like PDF Archiver is available on other operating systems besides macOS. So it's great for data curators using a Mac, but not so great if you run Windows or Linux. However, since it's open-source maybe it can be ported to other platforms.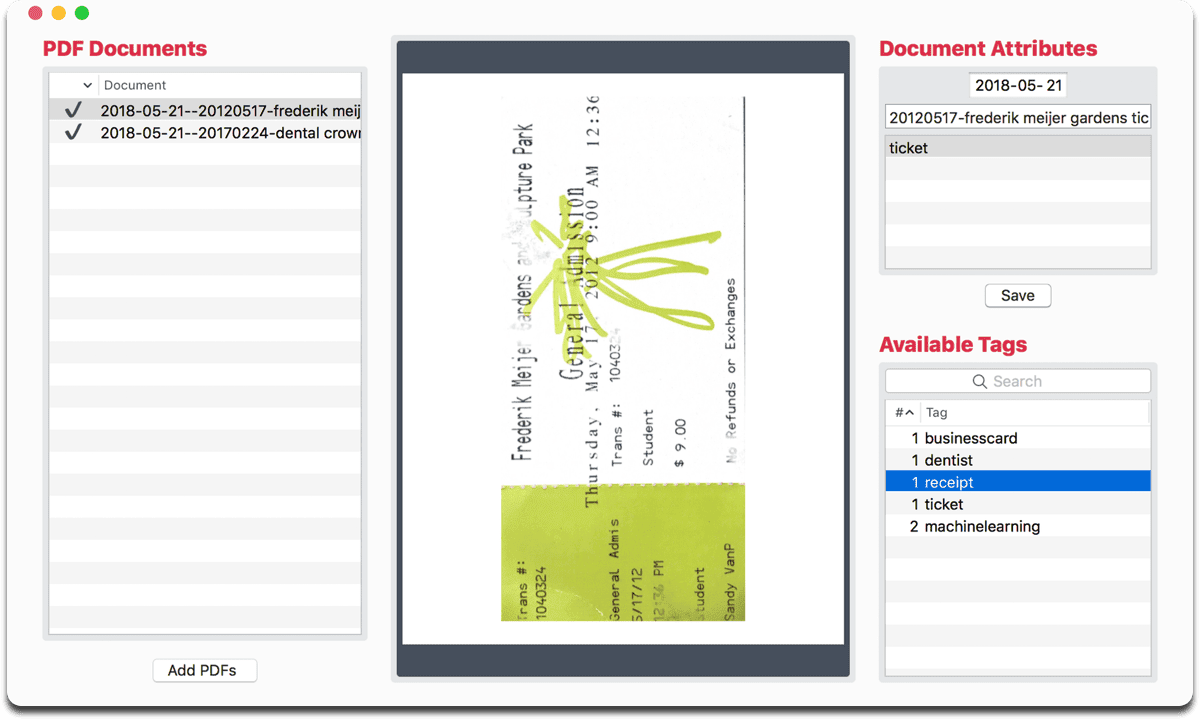 The app is only US$2.99 and I recommend it to data curators and other users who want to organize their PDFs. I'd personally like to see one app that can apply this tagging/file structure to all file types, but you could manually set up a folder system similar to this. Mac App Store: PDF Archiver