Have you ever wished you could print a web page to a PDF for sharing or later viewing? If so, you will be happy to learn that it's totally possible to do that from your iPhone in any app. Not too long ago, Andrew Orr showed you how to do this from Mail using 3D Touch, but that trick actually works from any app, as of iOS 8. Even better, you don't need 3D Touch or a third-party app to make it work. Just using the built-in Share Sheet, you can print to PDF in any app.
Print to PDF From Any App
This trick relies upon a hidden feature of the Share Sheet. To print from any app, such as Safari, you begin by tapping the Share icon. Next, tap the Print icon from the bottom row of the Share Sheet. Depending on what you've enabled, you might have to scroll to the right to find it. Now, to access the PDF view, simply 3D Touch or pinch to zoom out in the preview area of the PDF.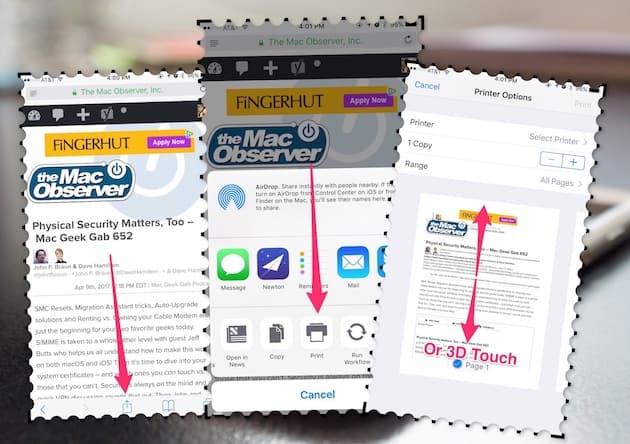 With that done, you should be in a PDF view of your document, web page, or whatever. Your next step is to share it. Just tap the Share icon, and choose where you want to send your PDF. You can share it via Messages or Mail, or any other app that supports the Share Sheet extensions. Another great option is iBooks, if you want to keep all of your PDFs together, but there's often a Share Sheet icon already there to do that. You can even save the file to your iCloud drive or Dropbox.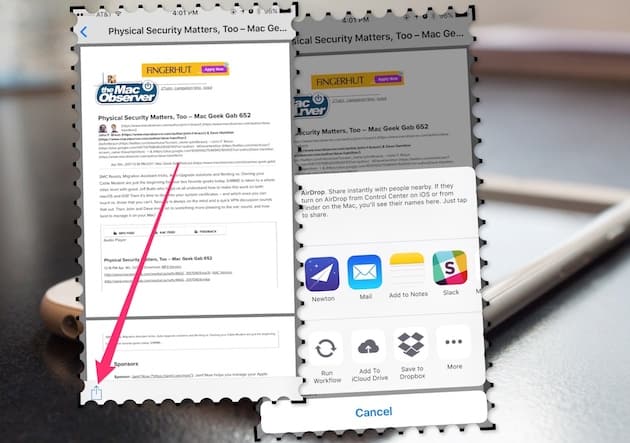 Use This as a Handy Way to Keep Notes
Saving the web pages you've visited to PDF is a great way to keep notes when you're researching. Other options for where to save those PDF files include Evernote and even the built-in Notes app.