I have a confession to make. I never back up my MacBook Air. Well, I don't need to. My media files are in iCloud. My articles are published online. And all my important information and daily social conversations are on my various social media accounts. If you're not like me and need to back up your files and data on your Mac, I can tell you about five of the best Mac backup software tools, besides Apple's Time Machine.
Mac Backup Software (Free)
Acronis is a software with integrated backup, antivirus, and anti-malware protection for your Mac. It helps you restore your files or your entire system whenever you need to. It takes only two clicks to start a full disk image backup. You can either back up locally, to the cloud, or even both.
As mentioned before, this software protects your Mac against all types of digital threats, maintaining its health and performance. As for the pricing, you can try it free for 30 days, but the advanced license for Acronis costs 54.99$.
Pros:
Online portal to quickly check the status of your backup.
Advanced protection.
Versatile tools.
Cons:
Quite complex user-interface.
➡️ Get Acronis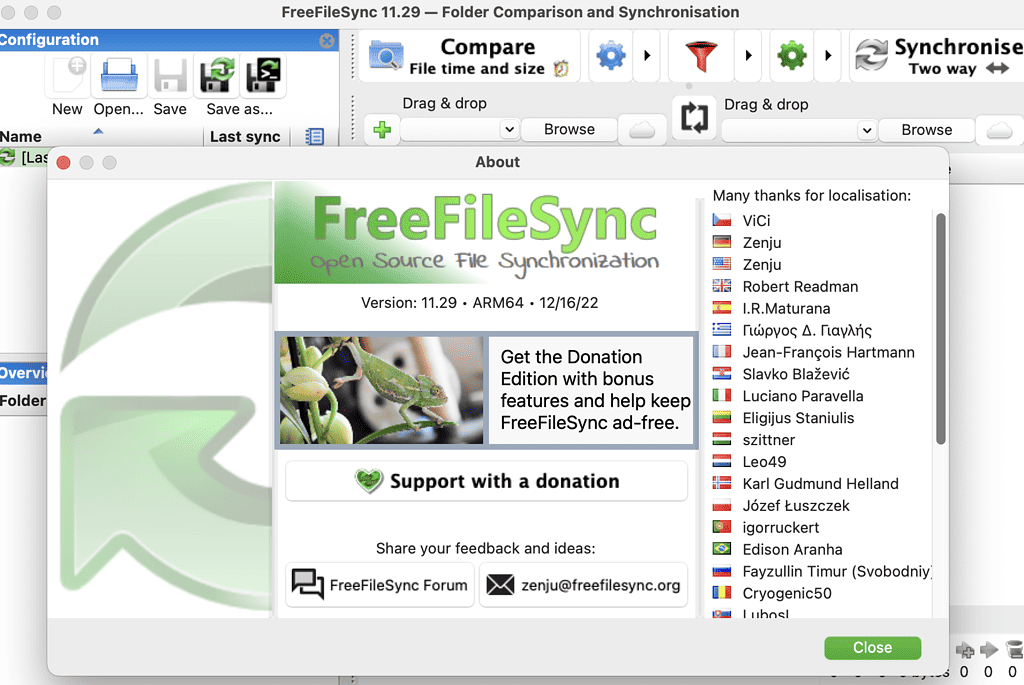 FreeFile Sync is an open-source folder comparison and file synchronization application. It creates and manages backup copies of your essential files. What makes this software special is that instead of copying every file every time you back up, it determines the difference between the files and folders on your Mac (source) and target folder and then transfers the minimum amount of data needed.
Pros:
Doesn't use too much storage.
Open source software.
Compares and synchronizes multiple files in parallel.
Copies locked files.
Cons:
Since it's open-source, the developers don't offer direct support. However, there is a community forum where you can find valuable troubleshooting tips.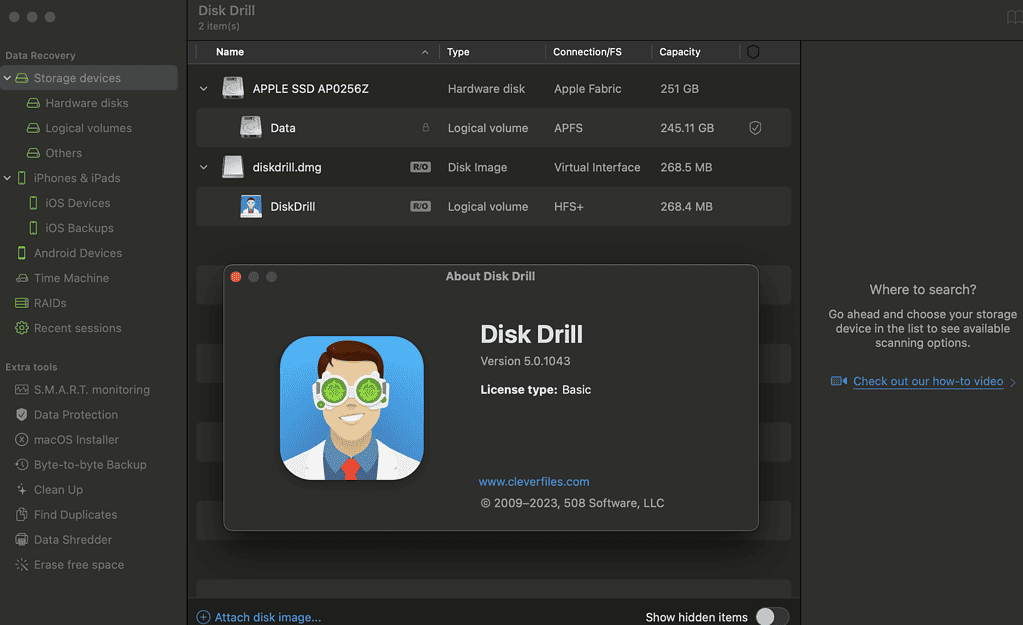 This backup software is a simple-to-use data tool that can help create a full backup of your Mac data. It features the so-called, "byte-to-byte" backup feature, which simply means it creates an exact clone of your Mac's hard drive. Aside from its backup feature, Disk Drill also lets you recover files that have been accidentally lost from your Mac.
Pros:
Complete copy/backup of data.
Simple to use.
Additional data recovery features.
Cons:
You may need to upgrade to a quite costly $89 Pro license to enjoy its full features.
Cannot be set to run the backup procedure automatically or on schedule.
Mac Backup Software (Paid)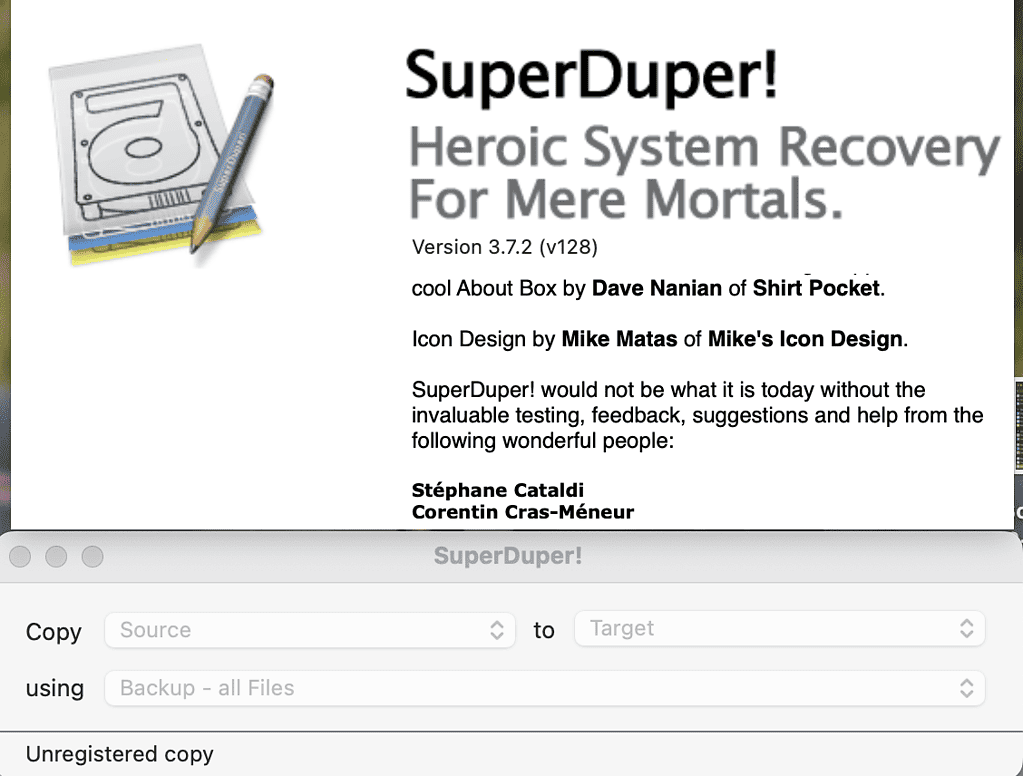 Here's another simple-to-use and yet efficient Mac backup package. You just need to select the source and target drives, then start the backup process. It creates a complete backup of your Mac data. That's what the free, trial version lets you do.
To access more features such as incremental backup, scheduling, smart updates, sandboxing, and smart wake, you will have to license the software. As of this writing, a single-user license for SuperDuper costs $27.95. Super Duper is comptable with macOS Yosemite and later.
Pros:
Simple and easy-to-use user interface.
The backup process is similar to Apple's Time Machine.
Can create a bootable backup.
Cons:
The license fee may be a bit in the pricey range, but if you don't mind paying, go for it.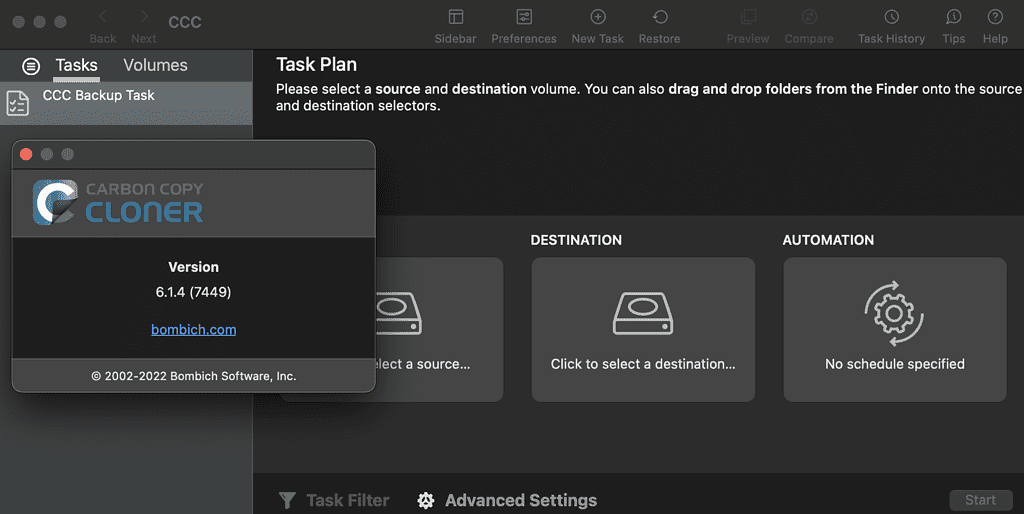 This Mac backup software offers tons of options when backing up your files. It lets you select whether you want to back up your files on another Mac, back up individual folders only, back up an entire hard drive, and more. Aside from its flexibility, the software also boasts a fast backup process through its next-generation file copier system at the software's core. Carbon Copy Cloner supports macOS El Capitan up to macOS Ventura. It has a 30-day trial version with an option to upgrade to Pro for $ 39.99.
Pros:
Several options for backing up your Mac data.
Simple and straightforward user interface.
Can create bootable backups.
Cons:
Another expensive software tool, but it could be worth your money if you use all of its features.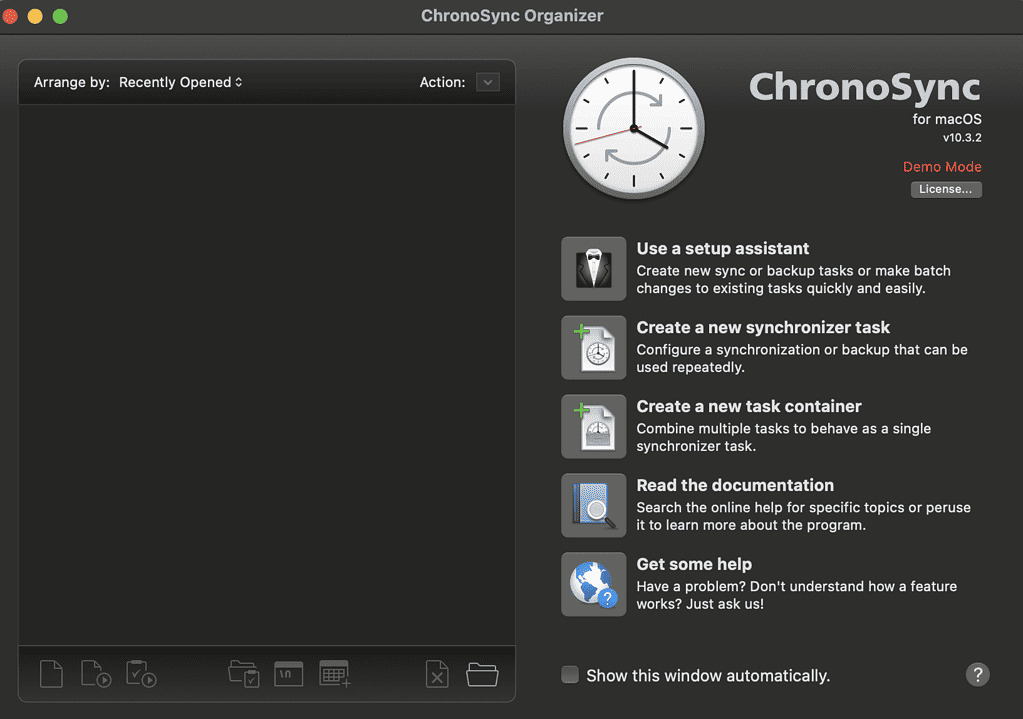 This software package is loaded with features not only for backing up your Mac's files but for other purposes as well. It's a file and folder synchronization software that makes two sets of files identical to each other. For those who work on multiple Macs, like an iMac and a MacBook Pro, ChronoSync can synchronize your files so that you can continue working on your laptop even while you travel.
When backing up data, ChronoSync creates redundant copies of your files to prevent data loss. You can schedule backups and quickly recover your entire drive since it lets you create a bootable backup of your Mac's hard drive.
The software has an available free trial version that won't require you to enter any credit card details. The license fee will cost you $49.99 if you want to continue using it after the trial.
ChronoSync supports macOS 10.12 or later, including macOS Ventura.
Pros:
Very useful file synchronization feature for use on multiple Mac computers.
Automatic backup and scheduling features.
Bootable backup feature.
Cons:
The cost is again a con for this software, but that's the price you have to pay for extra features.
Apple Mac Backup Software – Time Machine
Finally, you have Apple's Mac backup software that is built into all versions of macOS, Time Machine. Originally designed to work with the Apple Time Capsule, Time Machine has outlived its partner hardware, which Apple discontinued several years ago.
Time Machine takes just a few quick, simple steps to set up. Time Machine allows you to back up your files and folders to most external hard drives or even network storage devices. Even better, Time Machine creates incremental backups of your files and folders in the background. This means you can choose a particular day and time to restore your files if needed.
Pros:
Free.
Readily available on macOS.
Incremental backup process.
Cons:
Redundancy of backup files.
Backup files can take up too much storage space.