Although Apple didn't create an official dark mode for iOS 11, that doesn't mean other apps can't take advantage of the iPhone X OLED screen. We've rounded up a selection of eight dark mode apps that will look great on your iPhone X. Even if you don't have the latest iPhone, these apps still look good on any Space Gray/Black/Jet Black model.
Canary Mail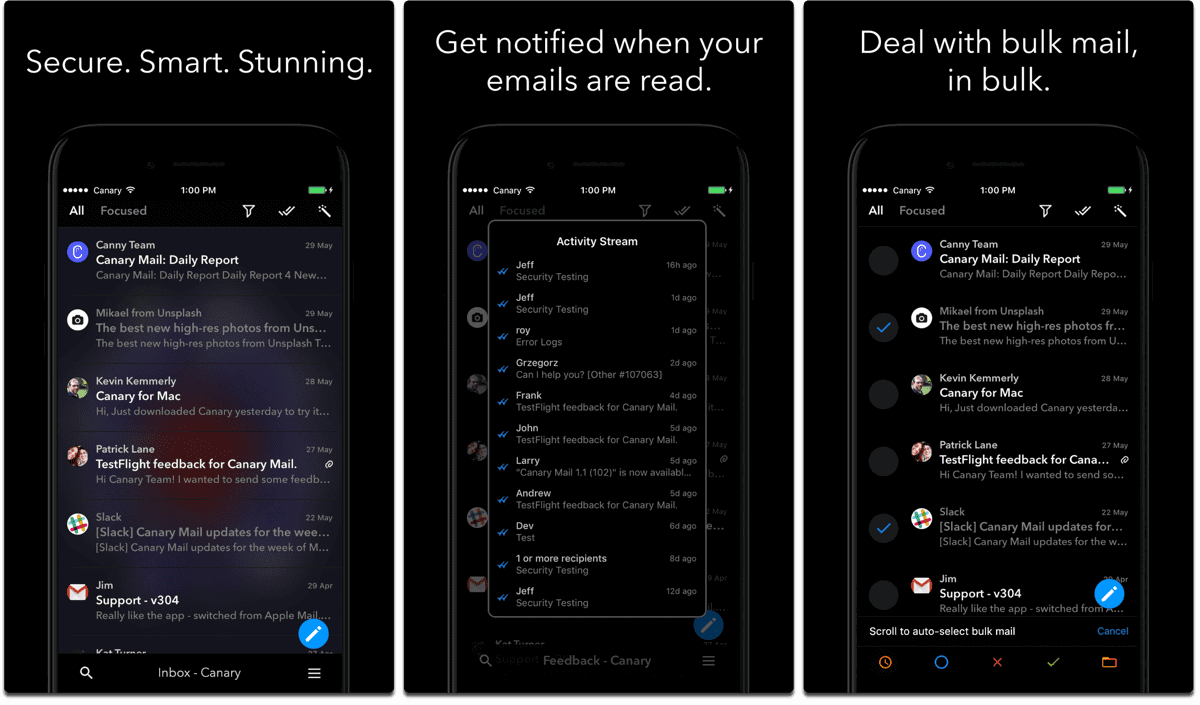 Canary is a gorgeous email client that has a great dark mode. It also happens to give you end-to-end encrypted email with PGP. And it works with most IMAP providers like Gmail, Outlook, and Yahoo. It offers features like mail tracking, a Focused inbox, natural language search, and more. Canary Mail is US$4.99.
Feedly
Feedly is a news app that connects you to RSS feeds of websites. It's an aggregation app, which means it pulls in news from multiple sources. News is broken down into categories like Tech, Design, Science, Photography, and more. You can also add your own RSS feeds from any website you choose. Feedly is Free.
Timepage
Timepage is a beautiful calendar app by Moleskine. It's a smart calendar that combines events, maps, contacts, and the weather. It features a heatmap to let you easily show the days you are busy or free during a month. You can personalize the calendar with different color themes. You can quickly create calendar events using natural language, then search for those events using Spotlight. Timepage is US$4.99.
Apollo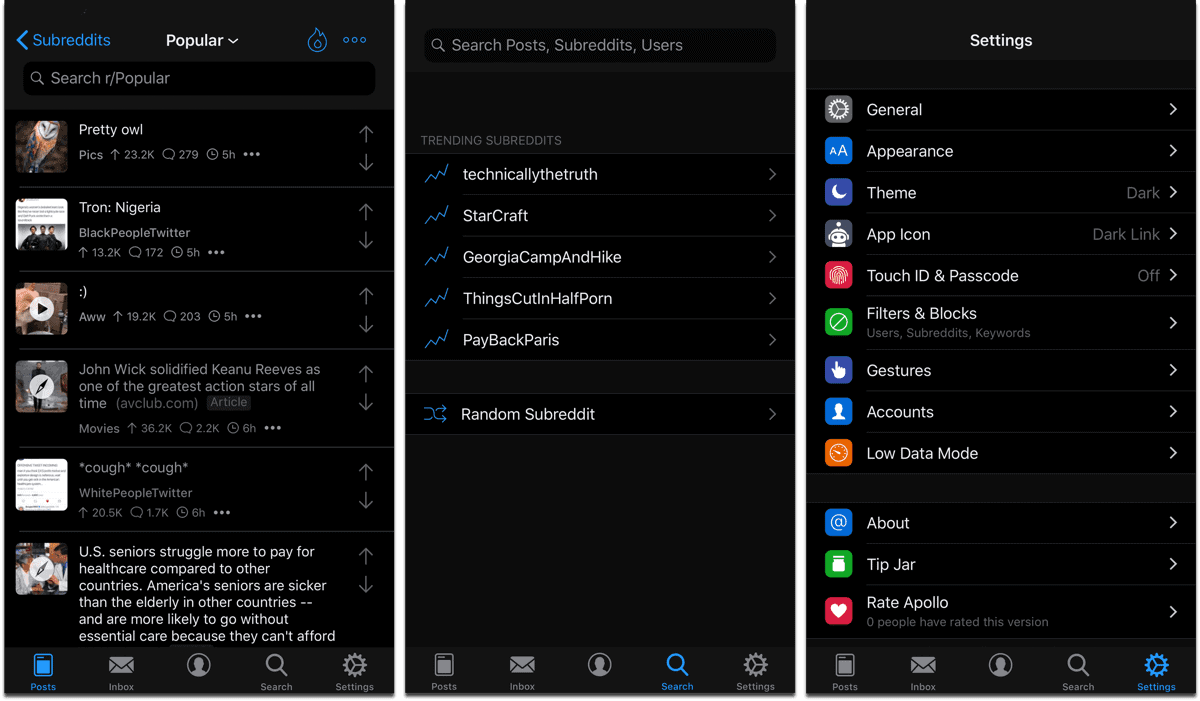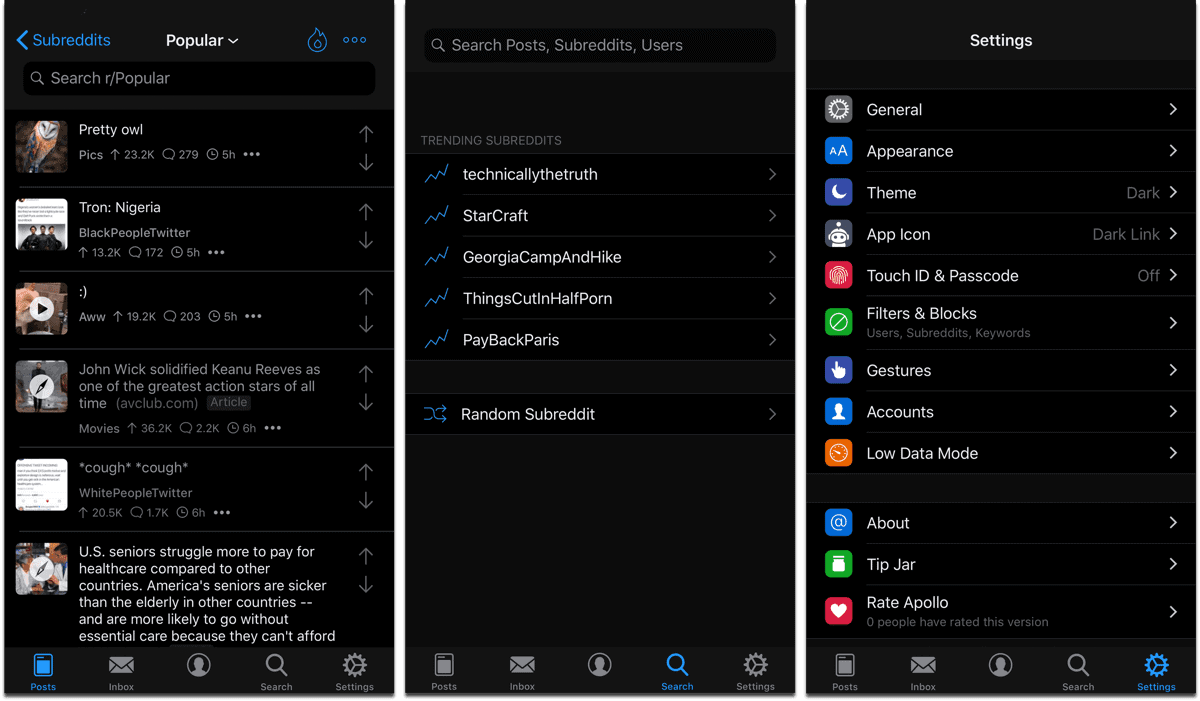 Apollo is a third-party client for Reddit, and it quickly soared to become one of the most popular. It was created specifically with iOS design guidelines in mind, and features an intuitive gesture-based UI. View media in full glory with the Media Viewer, write posts using the Markdown composer, and lock it down with Face ID/Touch ID/passcode. Apollo is Free.
Instapaper
Instapaper is an app that lets you save articles to read later from all around the web. It has a clean, minimal design that puts the focus on your content. You can read your articles anywhere, even without an internet connection. And the articles are presented in iOS-optimized formatting, stripped of ads and other clutter. Instapaper is Free.
Overcast
Overcast is a podcast player with features like Smart Speed, Voice Boost, and Smarter Playlists. You can search for and browse podcasts, add the whole podcast or just a single episode. Create custom playlists with smart filters and per-podcast priorities. Download podcasts over Wi-Fi, cellular, or stream them. Overcast is Free.
Today Weather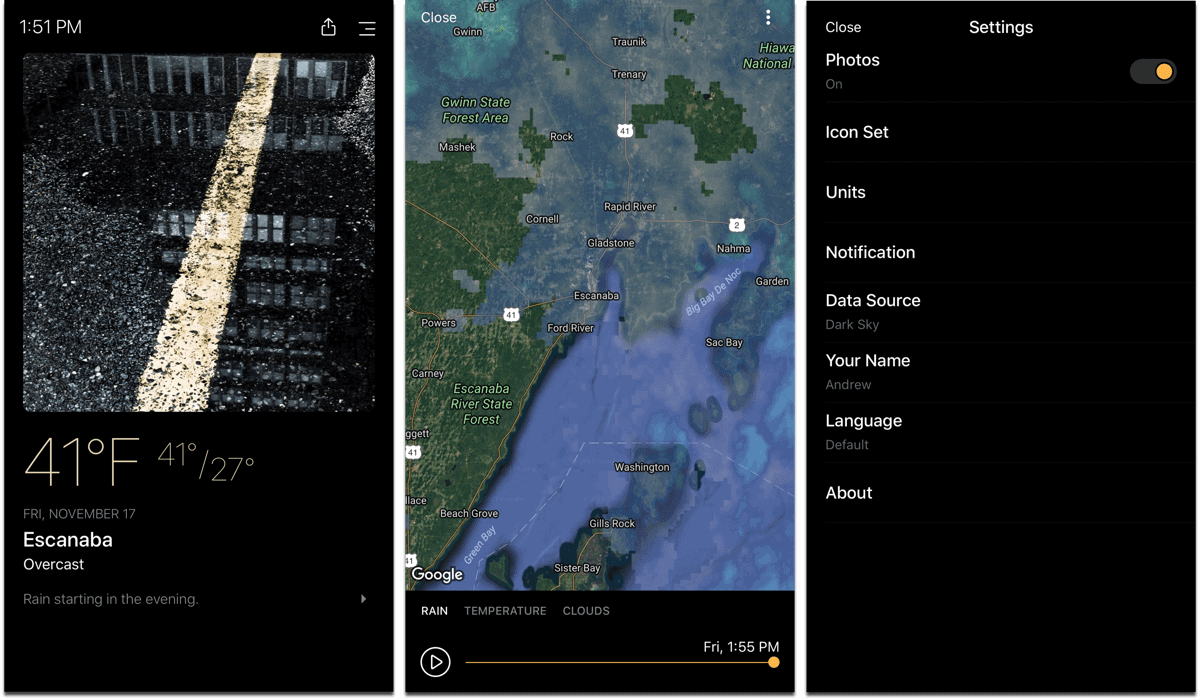 Today Weather is jammed packed with all of the information you could want. Things like air quality, UV index, dew point, air pressure, humidity, moon phase, wind speed, radar, and severe weather alerts. You can choose where you want the app to get data from, like Dark Sky or Weather.com. Today Weather is Free.
Wikipedia
If you don't know what Wikpedia is, where have you been? It's a great resource for almost anything you can think of. It's run by a community of writers and editors, who volunteer their time to organize knowledge and make it accessible to everyone. It has over 40 million articles across nearly 300 languages. Wikipedia is Free.