For those that are a fan of digging-deep into their Mac, they may want to know that there's a variety of different terminal emulators available to them. While macOS naturally includes its own Terminal app, some users may be on the hunt for one that offers more robust features and options. With that in mind, I'm going to take a look at some of the best terminal emulators available for Mac.
When it comes to using a Terminal, many users are likely aware that macOS does include a native option. Additionally, many users around the web are giving it kudos for the improvements made to it over the past couple of years. However, while the Mac Terminal does provide multiple sessions, and can be great for those looking to go beyond macOS's graphical user interface, some users may prefer different or additional options. With that in mind, let's take a look at some alternatives.
iTerm2: A Powerful Terminal Emulator for Mac
One of the more popular terminal emulators available right now is iTerm2. Developed by George Nachmen and licensed under GPL v2, this emulator is the successor to the original iTerm. Seeing a lot popularity on Reddit, the amount of features packed into this emulator easily explains why.

One of the main reasons why users love this terminal emulator is the amount of features packed into the program. Easily one of the best would be the fact that iTerm2 offers the ability for split panes. For those that are heavily involved with their terminal, this can be a major time saver, as users can divide a tab into several different panes. With each pane showing a different session, users can slice them horizontally and vertically to create nearly infinite arrangements. Furthermore, inactive panes will dim, allowing you to easily know which one is active.
Additionally, iTerm2 also includes a robust search, hotkey options, autocomplete, instant replay and more. Available for anyone running macOS 10.15 or later, this may be a great option for those that love utilizing the command-line interface. Even better, the emulator is free. Though, if you love it, you should consider donating.
Find out more about iTerm2 and try it yourself here.
Kitty: Offering a Different Solution
When it comes to terminal emulators, another great choice for users would be Kitty. Perhaps one of the most popular reasons to go with this emulator is that it features OpenGL rendering. This allows the emulator to take advantage of the graphics card for an even faster experience. Additionally, Kitty also supports hotkeys, and can also support ligatures in code.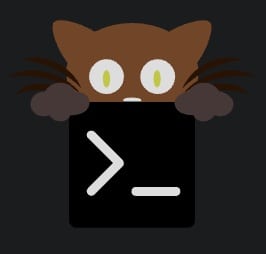 Kitty also supports threaded rendering, which allows for minimal latency, and users you can also tune performance tradeoffs. However, users should know that there are some drawbacks, mainly that it does not feature a configuration reload, and it may sometimes have a slow reaction time when dealing with larger files.
If you're interested, you can get a better look at Kitty here.
ZOC: A Terminal for Mac and More
Another great option for users is ZOC by EmTec, which has a lot to offer for users that like to dig in. Available for both Mac and Windows, this emulator also provides a host of features. This includes tabbed sessions that feature thumbnails, extensive logging and full keyboard mapping. Even better, ZOC is also highly customizable. Additionally, users can run multiple sessions in ZOC via SSH, QNX and additional terminals.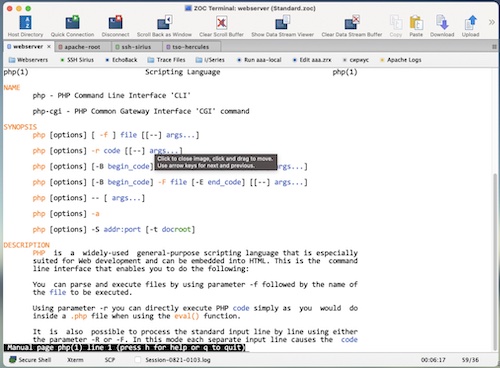 ZOC also provides support for REXX, mouse and keyboard support, and many also enjoy its great interface. However, one drawback a user may have to ZOC is that you will need to pay for a license. However, for those looking for a great replacement to ProComm, or other software such as PowerTerm, Attachmate and Ericomm, this may be a great choice for them.
Users should also know that ZOC works with macOS 12 or later, and is also available for Windows. This may also be a huge advantage for those that need to work with both operating systems.
ZOC by EmTec is available here.
Warp: A Terminal for the Future
For those looking at their options, Warp is also a free terminal emulator that is getting a lot of positive reviews from around the web. Featuring block creation, A.I. command search, modern input text editing and workflows, this can often be a go-to for certain terminal users.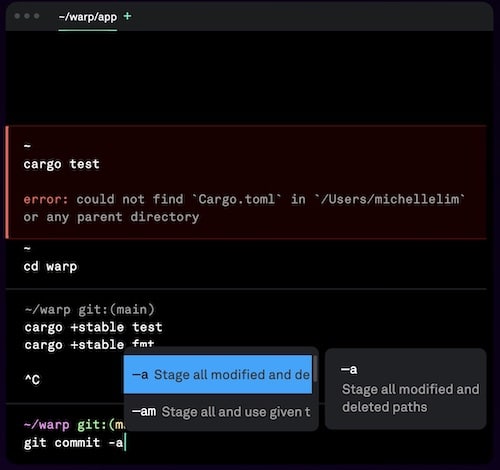 A Rust-based terminal that has been "reimagined from the ground up to work like a modern app". One of the other nice things about Warp is that its website has its own built-in community. Featuring channels on Discord, Twitter and GitHub, Warp offers plenty of places for a user to go if they have any questions or solutions.
However, one thing users should know is that the emulator is still in a Beta. However, considering it offers text-editing, command-lookup and a visual history right out of the box means that some users may want to give this one a try.
Users can check out all of the features of Warp here.
Hyper: Customization and Options
Lastly, I'd like to also show-off the terminal emulator Hyper. Built for Mac using JavaScript, HTML and CSS, this emulator also has plugin support so users can add additional functions. For those that are into this sort of thing, Hyper also includes themes as well as settings that are configurable directly from the command-line.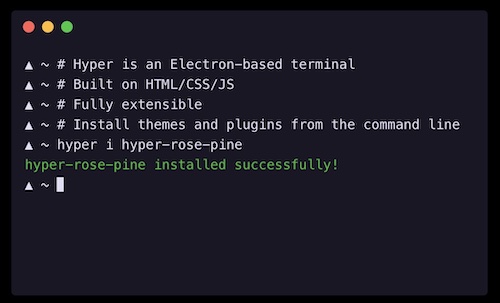 Furthermore, those that use multiple operating systems may be happy to know that Hyper features support not only for macOS, but also includes support for Windows, Debian, Fedora and additional Linux distros that support .AppImage files.
Additionally, the team behind Hyper is continuing to support the program, with Hyper 3 now being available to users. For those looking for something flexible and expansive, Hyper may be worth checking out.
You can check out Hyper here.
Making the Decision: The Best Mac Terminal Alternatives
When it comes to terminal emulators, users should know that they have a lot of different options at their fingertips. There's a myriad of advantages and disadvantages to each terminal, so be sure to check-out each one to see what works best for you. Additionally, with many of these being free, there's no reason not to give them a try to see if you might find your new favorite.
While each of these terminal emulators have their own benefits and drawbacks, many of them may be worth checking out if you are curious about going beyond the Terminal that comes stock with macOS. When it comes to passing the limits of the GUI of a Mac, users should know that there are options available to them.