Do older Macs need an antivirus? One reason you may have chosen Mac over Windows is that you've heard the old saying that Macs don't need antivirus software. However, this isn't exactly true. While there are security measures in place to protect your Mac, malicious websites and cybercriminals are typically capable of staying a step ahead of today's modern security. This is especially true when running an outdated macOS.
Citing evidence from one of Apple's key employees, I'll take a look at some reasons why it's a good idea to have antivirus software on your older Mac. I will also explain some of the security measures already put in place by the company. While there is native Mac malware protection, you may want a solid option that can keep up with modern cybercriminals and threats.
Is It Safe to Use a Mac Without Antivirus?
Yes, it is safe to use a Mac without antivirus. To an extent. The features and power of a Mac mean it's not a critical necessity to use third-party antivirus software, so long as you can keep the machine up to date. Apple's security updates focus on targeting specific types of malware and malicious programs to help protect you, but be aware that cybercriminals, hackers and malware makers are constantly on the hunt for an attractive target.
While Apple does its best to stay up to date on security threats and malicious software programs, cybercriminals remain vigilant in staying one step ahead. Security issues are only going to increase if you are using an older machine, as they can be susceptible to various malware types. Security patches and other built-in security features are critical security measures, and running an older Mac may prevent you from receiving certain security software.
In recent years, Apple has taken notice of malware attacks, and the company's own Craig Federighi has deemed the problem "unacceptable". In May of 2021, Federighi noted that there are over 130 types of malware on Mac, with one piece of malware that had an impact on nearly 300,000 machines. Proper malware detection is crucial to dispel any potential threats, especially if you are using an older Mac.
Does Mac Have a Built-In Antivirus?
Yes, Mac systems have built-in protections, including XProtect and Gatekeeper. Available with macOS, XProtect is antivirus software that updates regularly and automatically. XProtect will run and perform automatic scans anytime an application is opened or changes are made. Gatekeeper, on the other hand, ensures that users are running only authenticated software, ensuring that you are not running an unwanted program.
Considering these programs were released in 2009 and 2012, the likelihood that you are running a device that excludes them is low. While both are valuable pieces of software, older devices can still be victims of emerging threats. While users can try and follow their common sense by being sure to avoid suspicious links, fraudulent websites, and suspicious emails, it may not be enough in this modern age.
What Antivirus to Use with Mac?
For those running an older Mac, a third-party antivirus solution may be just what they need. Many antivirus software options offer features and services beyond what's available in macOS, which ensures proper protection from potential threats and different types of malware.
Antivirus for Older Macs: Intego Internet Security X9
Intego Mac Internet Security can be a third-party antivirus software alternative for those who use an older Mac. A powerful anti-virus software and a great app for malware and malware detection, Intego Mac Internet Security provides firewall protection as well. Additionally, Intego specifically works for Macs that go as far back as macOS 10.12, meaning you've got protection even for your older systems. 

Intego Internet Security X9 provides real-time scanning and 24-hour protection, protecting you from strains of malware and unwanted software. Not only is it a powerful malware scanning tool thanks to VirusBarrier X9, but Internet Security subscribers also get NetBarrier X9, which protects networks and firewalls.
Going with Intego means that even older machines can still receive built-in antivirus technology and protection from different types of malware. It's a fantastic product that offers users complete control.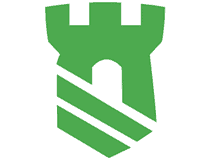 Intego Internet Security
Block all malicious threats and use one of the most powerful Mac antivirus tools.
Bitdefender Internet Security
Another great option if you're running an older Mac is Bitdefender Internet Security, which is capable of running on macOS 10.10 and newer. A perfect choice if you are running an older Mac, Bitdefender is the most consistently rated antivirus software for 10 years running. Offering a variety of security packages, you can control how much protection you receive. 

Offering a variety of services, users can get a basic virus protection plan for a good price. However, you are also able to bundle their antivirus software alongside other services, such as a VPN, password manager, parental controls, and more. A security suite packed with features, Bitdefender is a great alternative if you are using an older Mac.
From automatic updates to firewall options and a powerful antivirus tool, Bitdefender provides stellar real-time malware protection, making it a fantastic third-party option.
Bitdefender Internet Security
Bring ultimate antivirus protection for your old Mac by using this trustworthy program.
TotalAV
If you're looking for a good third-party option or are looking for antivirus software options in general, TotalAV may be the way to go. Fighting against malicious software programs, TotalAV provides real-time malware protection, even for older Macs. Available for macOS 10.9 or higher, this anti-virus is great if you are running an older machine.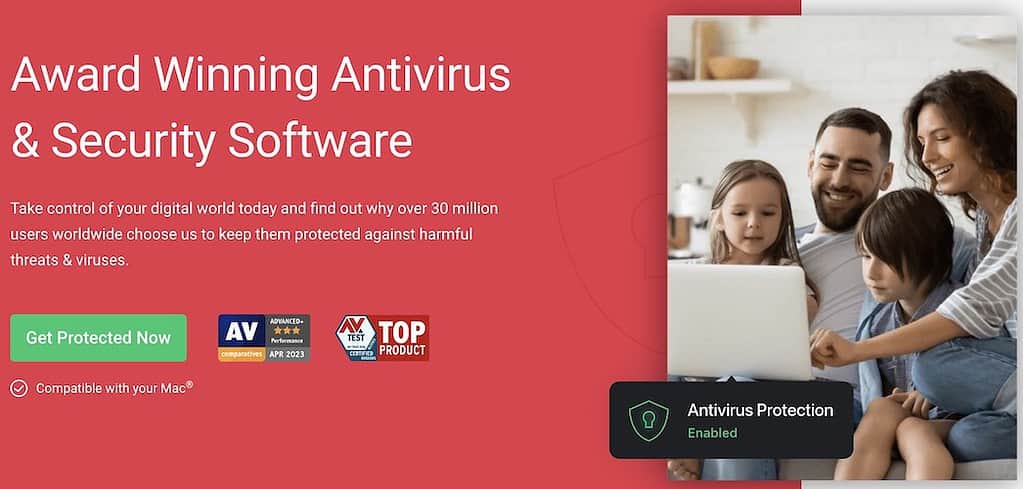 Not only can it protect you from malicious software programs by offering real-time malware protection, but it also comes with an adblocker, spy-blocker and anti-ransomware measures. Giving you a solid option for complete protection. It can be just what your old Mac needs to stay protected.
TotalAV
Solve all cyber threat-related issues on your Mac with the TotalAV software.
Conclusion: Do Older Macs Need Antivirus?
Yes, Macs need antivirus software. However, remember that your Mac does provide it's own built-in antivirus software thanks to programs like Gatekeeper and XProtect. If anything, you should be aware that there are third-party options available that not only provide powerful antivirus tools, but can extend their abilities beyond what Apple provides.
In modern times, cybercriminals are often capable of staying one step ahead. While Apple does provide Macs with virus protection and security, an older Mac is likely to need more protection against conventional threats. Do your best to keep your machine up to date, and remain vigilant when traversing the internet.