When it comes to the best antivirus software for an old Mac, users have a couple of different options. If a user is unable, or simply doesn't want to update macOS on their device, they can still receive antivirus and malware protection in thanks to the software below. Most of these have free options that will perform simple virus scanning, however, virtually all of them also offer subscription models than can provide users with even more protection and features.
When it comes to antivirus software, there's a pretty large debate as to whether or not devices that stay up-to-date actually need it or not. Regardless, if you are running an older version of macOS, it is highly recommended that you use antivirus or malware software.
Does My Older Mac Need Antivirus Software?
While a user may have their reasons for not wanting to update to the latest version of macOS, having a device that is not up-to-date can create some security issues. In addition to not receiving the new features that arrive in a macOS update, users are also missing out on security patches and fixes for typical exploits.
Essentially, if you are running an outdated version of macOS, your system is likely less secure, especially depending on how old the software you are using actually is. Keeping antivirus software on your device is likely a good idea if you are running an older version of macOS.
Choosing the Best Antivirus Software for an Old Mac
With that in mind, I'm going to recommend some antivirus software that work nicely with older Macs. I will also inform readers what software is capable of protecting older operating systems. Just because you are running an older version of macOS does't mean that you can't do your best to protect your computer. Continue reading to check out my suggestions for antivirus software that can protect your device.
One of the first antivirus apps that I'm going to look at is Intego Internet Security X9. What makes this a great choice is that not only does it offer antivirus solutions as well as firewall protection, but Intego's antivirus software is capable of protecting older Macs all the way back to macOS 10.12.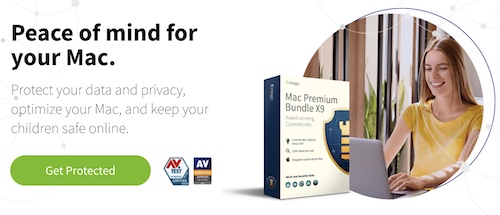 Offering real-time scanning with 24-hour protection, Intego Internet Security X9 provides protection against viruses and malware, in thanks to VirusBarrier X9. Furthermore, not only will users get access to Intego's powerful antivirus software, but they will also receive NetBarrier X9, which provides network and firewall protection.
For users that need something that protects even older Macs, Intego also offers VirusBarrier X6, which supports macOS 10.5 or newer. While you will not get all of the features that Internet Security X9 provides, you will still get antivirus protection.
Available for $39.99 a year, users should also know that Intego does offer discounts at certain times for Internet Security X9, so keep your eyes peeled if you're not in immediate need of antivirus software.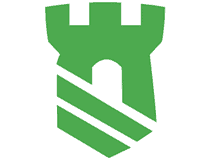 Intego Internet Security X9
Try Intego and get the best virus prevention and protection for your old Mac.
Next up, I would also recommend CleanMyMac X by MacPaw. Available for devices running 10.12 or newer, it can be a great alternative for those that have not updated their macOS in a while. MacPaw does note that there is a version of CleanMyMac X for 10.10 (Yosemite) and 10.11 (Capitan), these versions do not receive new features. However, while these versions do not receive new features, they do still receive updates to their virus and malware databases.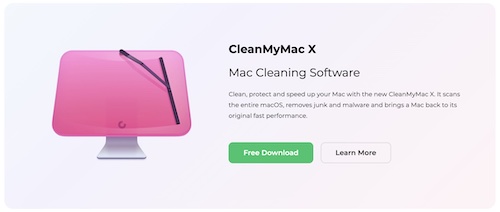 What makes CleanMyMac X so appealing is that not only does it offer malware protection, but it can also clean a user's machine of any older or unnecessary content, giving users access to hard drive space they may not have seen in a while. For those using an older Mac, this may be a great way to speed up their device.
CleanMyMac X also has a free version that will allow you to perform a malware scan. While you will not get all of the options available with a purchased license, you can still scan your machine for malware.
Additionally, for those looking for an antivirus for even older devices, MacPaw also offers CleanMyMac Classic, which provides antivirus protection for devices between macOS 10.4 (Tiger) and macOS 10.8 (Mountain Lion). The program offers additional cleaning, just like CleanMyMax X, and also has a free trial.
CleanMyMac X
Keep your old Mac optimized and malware-free with one of the most reliable tools.
Another antivirus software that I would like to look at would be MalwareBytes. Formally AdwareMedic, this software offers protection for devices as old as macOS 10.12 (Sierra) or newer, one of the best features about the app is that it offers virus scanning for free. If you have a computer that may be infected, MalwareBytes will detect these issues without needing a subscription.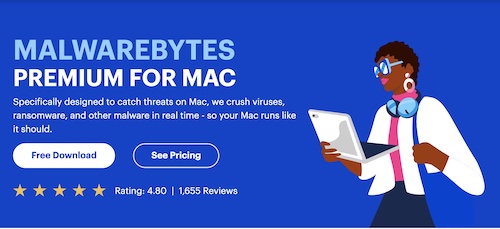 However, the program also offers limited trials of its other features, such as protection from malicious websites, identity and privacy protection and so much more. Additionally, Malwarebytes can offer protection to one device for $44.99 a year, or offer support for up to 5 devices for only $79.99 a year. The company also provides business solutions as well.
Malwarebytes
Get top-rated security for your old Mac without compromising its performance.
The last one I would like to look at today would be Avast Security for Mac. This antivirus software offers protection for devices as old as macOS 109.11 (El Capitan) or newer. Along with also offering a free version that includes virus/malware detection as well as browser security alerts. Avast also has a premium version that includes even more features.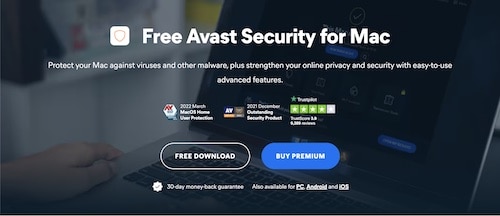 With the premium version of Avast, users can have protection from ransomware, in thanks to protection for personal photos and files. Avast also offers shopping and banking protection, Wi-Fi network security alerts and protection from phishing attempts. For new subscribers, Avast Premium is only $34.19 for the first year. It is then $75.99 after the first year.
Avast Antivirus
Give Avast Antivirus a try and get complete protection for your old Mac.
Another antivirus software that I would recommend would be ClamXAV 3. Available for Macs running macOS 10.10 (Yosemite) or newer, this can be a great alternative for those that are running older macOS software. Offering antivirus solutions for home, business and education, there's a lot of reasons to like the protection ClamXAV offers.

Furthermore, ClamXAV also stays up-to-date concerning the latest viruses and malware. Users are also able to program automatic scans, so they don't have to worry about performing them on their own. Users are also able to scan specific files or their entire hard-drive, giving them complete control of how they scan their machine.
Even better, ClamXAV offers a 30-day free-trial, allowing users to test drive the software before making a purchase. For those looking to use it home, ClamXAV is $29.95 a year, or $59.95 a year for support of up to 9 Macs.
For those using Mac OS X 10.6.8 (Snow Leopard) to 10.9.5 (Mavericks), ClamXAV also offers ClamXAV 2, which you can find here.
➡️ Get ClamXAV
Finding What Works Best for You
When it comes to protecting your machine, there's option for those that are running older versions of macOS. While it is typically a good idea to keep your device as up-to-date as possible, that may not always be an option for some users. Running an older version of macOS only makes antivirus software more necessary, as users are missing out on security updates from Apple.
With the vast majority of these selections offering free trials, you likely won't have to pay if you are looking for a simple virus scanner. However, each piece of software does provide further benefits and features if you upgrade to a premium subscription, I would recommend checking the features entirely to pick the antivirus software that works best for you. Just because your macOS may be out of date doesn't mean your device should susceptible to viruses.