When it comes to asking the question as to whether or not your M1 Mac needs an antivirus, this can often be a complicated answer. While the nature of viruses and malware has expanded and changed as the internet has evolved, this doesn't necessarily mean that a user is able to freely traverse the web without worrying about a virus or malware.
With that in mind, I'm going to pose some arguments concerning the debate between using or not using antivirus software, while also providing some recommendations should a user determine that it's right for them. When it comes to protecting your machine, the modern-day internet may be somewhat safe, but of course, a user may seek even more protection.
Do I Need AntiVirus Software on My Mac?
When it comes to having antivirus software on your M1 Mac, or any Mac, there are many arguments on both sides. Concerning modern viruses in general, many would argue that the nature of a virus itself has changed: hackers are more likely to go after larger companies rather than focus on individuals.
However, that doesn't mean hackers solely go after large corporations, take Search Marquis as an example. This malware is still attacking individual users by replacing their search engine with a phony search engine. While relatively harmless, as far as viruses and malware go, it's still an infection on a user's device that they simply must remove.
Many would also argue that the way a typical user traverses the internet involves visiting far more reliable websites than in the past. With the way the internet is now, a user is more likely to visit websites that are far more credible, at least in terms of the potential for viruses. Personally, if you would like to explore this argument with a bit more depth, I personally really enjoy this video by Logically Answered.
However, to compound matters, Apple devices have always had a level of notoriety when it comes to avoiding viruses. Thanks to Macs having a bit more security than Windows in certain areas does help. For a bit of Apple history, the company did tout that one of the reasons to go Mac is that you can avoid PC viruses. According to an article from The Sydney Morning Herald, one of Apple's official websites used to tout this claim. However, it has since been altered simply to say that "It's built to be safe". Apple does its best to provide a user with protection, but some may be looking for more.
Does My M1 Mac Need AntiVirus Protection?
Keeping that in mind, this does mean that your M1 Mac or Apple device is still pervious to viruses. While there are ways to stay safe online without one, such as avoiding dubious email attachments, downloads and malicious websites, ultimately this may not be enough. While hackers may have bigger fish to fry over a typical user, that doesn't mean you are naturally protected from malware and viruses.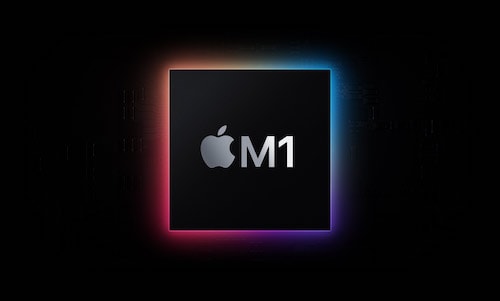 The long and short of it is, regardless of whether or not you are using a M1 Mac, or any device for that matter, making the decision to use antivirus software is up to you. While the decision is ultimately up to the user, it is important that while most of the time you can be safe without one if you're smart, an Apple device is not 100% resistant to viruses or malware simply on its own.
With that in mind, I would like to make a couple of suggestions for some antivirus software available for Mac. One reason a user may have reservations about using an antivirus software is that finding the right one can often be a challenge. Typically, a user may try to find a free antivirus software, which ultimately gets them in more trouble than when they started. Here's a look at some credible antivirus protection.
Taking a Look at the Options
With that in mind, while some of these antivirus solutions may cost a bit of money, none of them are going to break the bank. Some of my suggestions do also offer cheaper or even free alternatives. Let's take a look.
Perhaps one of the most popular and secure choices available to users, Mac Internet Security X9 offers super antivirus protection at an affordable price. With Internet Security X9, users not only get access to Intego's VirusBarrier software, but they also get access to NetBarrier, which provides firewall and network protection as well.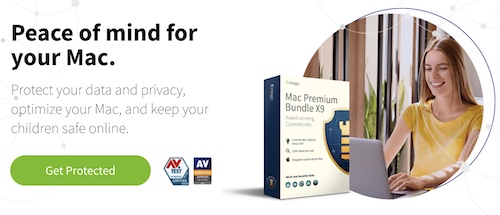 With Intego, users can also get further protection with more advanced packages. For example, Intego also offers Mac Washing Machine, which helps users optimize their Mac by removing junk from the device. The company also provides ContentBarrier, which can help monitor the internet for those with younger users, as well as Backup options to boot. Offering deals all of the time, users can typically get Mac Internet Security for $39.99 a year.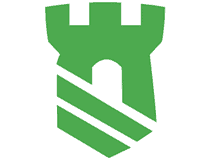 Intego Mac Internet Security
Get the best real-time monitoring against digital threats with Intego's advanced capabilities.
Available from MacPaw, CleanMyMac X is a bit more than just a malware tracker. This application is a one-stop-shop when it comes to removing clutter from your M1 Mac. In addition to searching your machine for malware and other vulnerabilities, CleanMyMac X is also capable of removing other unnecessary files from your machine. Additionally, the program never deletes anything without asking, ensuring that you get the cleanest machine possible.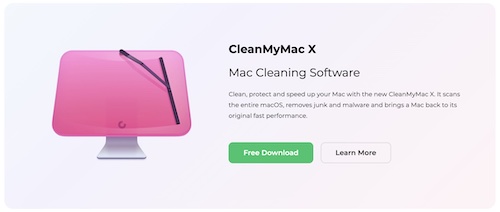 Even better, CleanMyMac X offers a trial version, which includes malware protection right off the rip. However, while you are able to use the trial version to run malware scans as often as you like, there will be limits on other aspects of the app, such as being able to only use other functions a certain number of times. Users can give CleanMyMac X a try, and see if purchasing a plan is right for them.
CleanMyMac X
Use CleanMyMac X's top-notch features and keep your device clean, healthy, and malware-free.
Featuring both high credibility thanks to independent tests and a price-point that can be manageable for anyone, Kaspersky offers antivirus and malware solutions alongside a host of other additional features. The company has a Standard Plan that includes real-time antivirus protection, performance optimization, and online payment protection for just $21.99 per year, with higher plans offering more protection as well.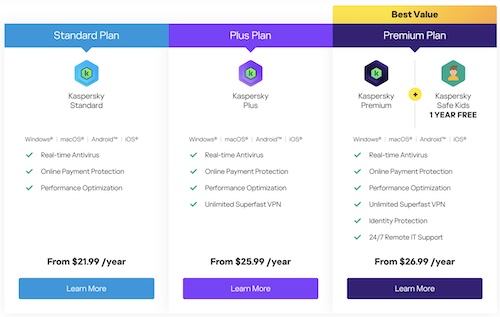 While the Standard Plan will net you antivirus and malware protection, the Plus Plan also includes a VPN, alongside the features of the Standard Plan. Their Premium Plan includes everything in the Stand and Plus plan, but also includes identity protection, IT support 24/7 and a free year of Kaspersky Safe Kids.
Kaspersky
Protect your Mac with Kaspersky's effective antivirus technology.
Conclusion: Making the Decision
When it comes to keeping your M1 Mac safe, the most important rule is making sure you as a user remain vigilant. There's a lot of security protection in an Apple device, and the M1 is no different. If you find that you are able to avoid downloading or visiting mysterious and dubious content, then Apple may provide all of the protection you need.
However, those that want even better protection do have options. While there are plenty of respectable companies offering antivirus and malware protection, remember that this protection typically comes at a price. While hunting for the right virus/malware protection, make sure that you don't accidentally infect yourself in the process. Looking at the solutions provided in this guide will likely provide the best protection.