Using Apple Pay Cash to Send and Request Money
Once you've enabled the feature, you'll get a confirmation screen the next time you open Messages. It is there to remind you that you can send money with Apple Pay.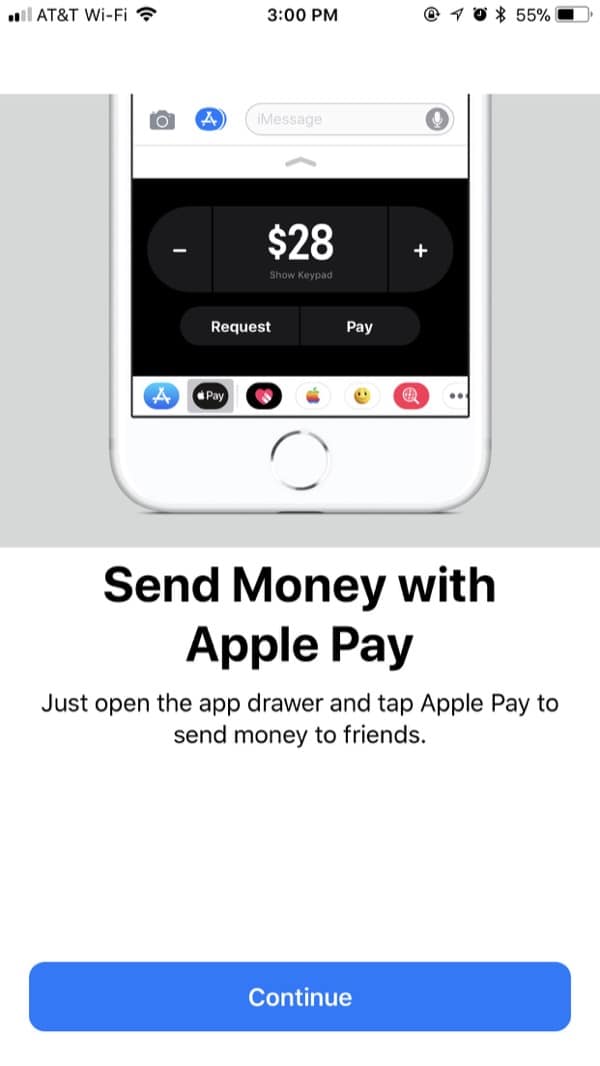 Now, you'll see a new Apple Pay icon in your Messages app drawer. If you tap on it, you'll either get a screen to send or request money or a message that your intended recipient isn't able to use the service yet.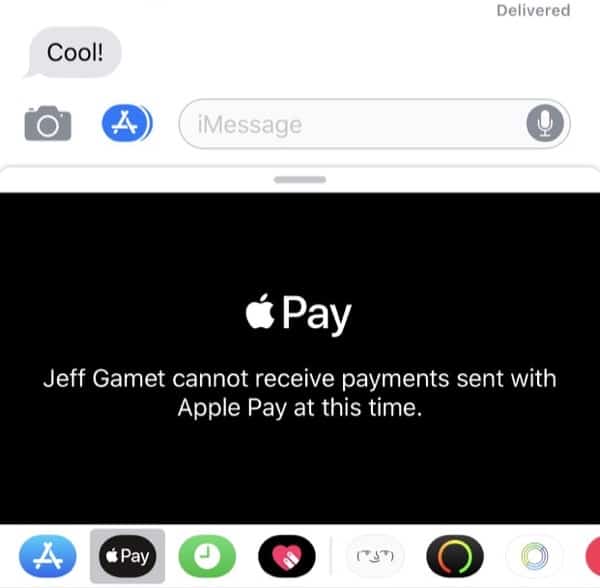 Once you find that magical person who can send you some simoleons with Apple Pay Cash, just type in the amount you want and hit Request. Or, if you're feeling generous, hit Send and brighten that person's day.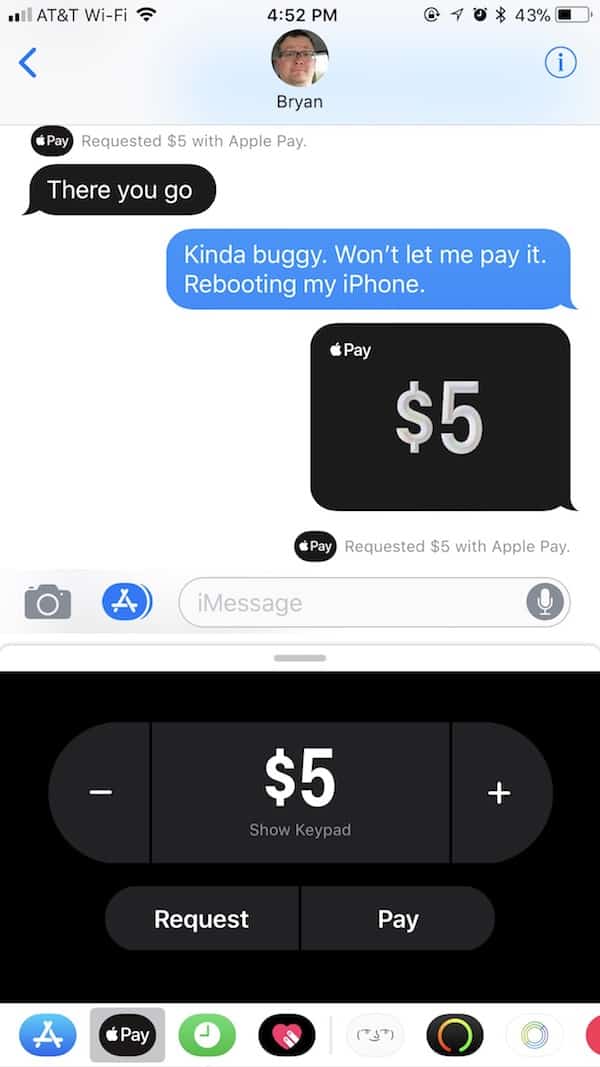 If your Apple Pay Cash card balance is too low to cover a payment, you'll be prompted to approve the transaction using one of your other Wallet credit or debit cards. While there's no charge to send money using a debit card, you will pay a three percent fee if you use a credit card instead.
What to do With the Money Once You've Got It
When you receive money through this service, you can use it at any retailer supporting Apple Pay. Your Apple Pay Cash card also seems to maintain a register of your transactions, so you can refer back to it as needed.
If you want to get the money out of your digital card, you can transfer it to a bank account. You'll need to have your routing and account numbers for your checking or savings account. It does not appear to be possible to transfer funds to a debit card, as you can with some of the service's competitors.
Apple Pay Cash Limits
Per transaction, you can add from $10 to $3,000 at a time. The most you can add to to your digital card in any seven-day period is $10,000, and your total balance on the card cannot exceed $20,000. That maximum is assuming you've verified your identity; it will be a lesser amount if you choose not to perform that step.
As far as sending and receiving money, the same limits apply but you can send as little as $1 to someone. Per message, you can send or receive up to $3,000, and the cap for any seven-day period is $10,000.
You can transfer as little as $1, or your full balance if it's under that, to your bank account. The most you can transfer at once is $3,000. You can transfer up to $20,000 per seven-day period to your bank account.