As Mac owners, we often hear about the importance of security software in protecting our data and privacy. Avast is a popular antivirus software choice for Mac owners, but what happens when it is not working anymore? In this article, we will explore the issues you may encounter with Avast on Mac and solutions for resolving them.
Does Avast Work on Macs?
Yes, Avast does work on Macs. It is a well-known antivirus program designed to protect computers from malware and other security threats. Avast offers a range of products for Mac, including Avast Security for Mac which provides protection against viruses, ransomware, and other malware threats, and Avast Premium Security which adds additional features like Wi-Fi intruder alerts and ransomware protection.
What To Do if Avast Is Not Working on Mac?
If you find that Avast is not working on your Mac, there may be a compatibility issue between the version of macOS you are running and the version of Avast installed. Here's how to update your macOS and Avast:
If an update is available, click on Download and Install and follow the on-screen instructions.
After updating macOS, check if Avast is working properly.
Does Mac Recommend Antivirus?
Apple has often been known to suggest that its macOS is secure and does not necessarily require an antivirus. However, in reality, no system is immune to threats. An additional layer of security is never a bad idea. As the number of Mac users grows, so does the interest of cybercriminals in targeting this platform. Moreover, even your iPhone and iPad can use an extra layer of protection.
While Avast is a reputable antivirus program, it is not the only option for Mac users. One notable alternative worth considering is Intego Internet Security. The antivirus is built exclusively for Mac, which means that its developers focus solely on Mac security. This specialization allows Intego to offer features finely tuned to the macOS environment.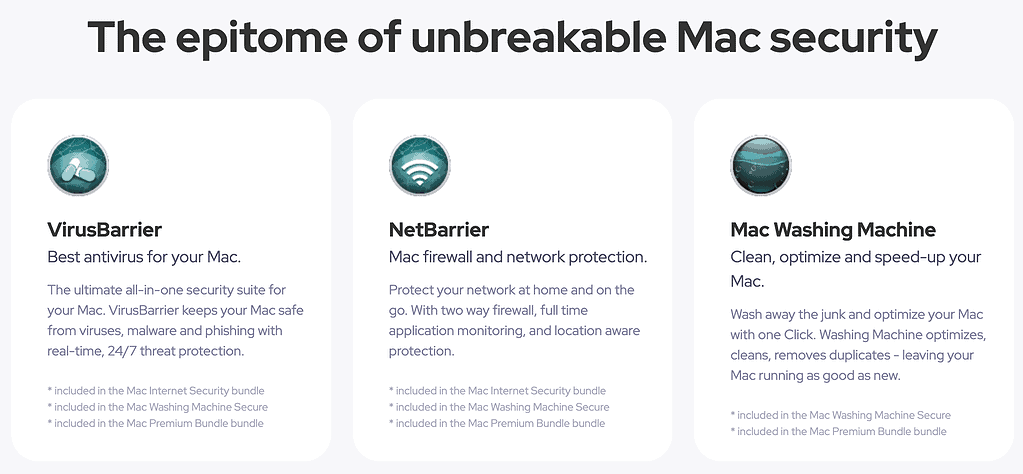 Intego Internet Security offers a suite of tools, including VirusBarrier (antivirus protection), NetBarrier (firewall), and Washing Machine (system optimization tool). This provides comprehensive protection from viruses, malware, and unauthorized network access, and helps optimize your Mac for peak performance.
Intego is often praised for its low impact on system performance. This is particularly important for Mac users, as one of the attractions of using a Mac is its smooth and responsive user experience.
Reinstall Avast
Time needed: 2 minutes
If updating macOS doesn't resolve the issue, you may need to reinstall Avast:
First, uninstall Avast by going to Finder > Applications and control-clicking the Avast app to select Move to Trash.

Finish by control-clicking on Trash and selecting Empty Trash.
Restart your Mac.
Install Avast by following the on-screen instructions.
Once reinstalled, Avast should now work correctly.
Conclusion
While Macs are known for their robust security features, it's essential to remain vigilant and take extra precautions. Avast is an excellent choice for keeping your Mac safe. However, like any software, issues can arise. Keeping macOS and Avast updated ensures compatibility and that your Mac is protected against the latest security threats. For further reading, we recommend checking out the best USB antivirus software that you can use to scan to ensure that the USB drives that you use are safe and free of any viruses.
Does Avast for Mac have a firewall?
Avast for Mac does include a firewall feature in its premium offering, Avast Premium Security. The firewall monitors all network traffic and helps in blocking unauthorized access to your Mac. It acts as a barrier between your computer and the internet, controlling what can enter and leave your network.
Is a MacBook safer than Windows?
The debate about the safety of MacBooks compared to Windows PCs has been ongoing for years. MacBooks have historically been considered safer due to the macOS operating system being less targeted by malware authors compared to Windows. This is partially because there are more Windows users, making it a more attractive target for cybercriminals. However, Macs are not immune to malware and other cyber threats. Over the years, the gap between the security of Mac and Windows has narrowed, and both systems are vulnerable to attacks if not properly protected.
Are Macs harder to hack than Windows?
Macs tend to have a reputation for being harder to hack compared to Windows computers. This is due to a combination of factors including macOS being built on Unix, which has some inherent security features, and Apple's strict control over its software ecosystem. However, this does not mean that Macs are impervious to attacks.