I actually learned of this tip a couple of minutes ago, and I thought it would be perfect to write up. If you've ever wondered how to check folder sizes in bulk, here's how to do it.
[macOS: Use Finder Keyboard Shortcuts to Navigate Through Folders]
Check Folder Sizes
By "bulk" I mean how to see the sizes of multiple folders at once.
Navigate to the folder you want. This folder needs to have sub-folders within it.
At the

top

of the Finder window, click on the

icon with horizontal lines

to select List View for the folders.
Next, press

Command (⌘) + J

on your keyboard.
In the dialog box that opens, check the box next to

Calculate All Sizes

.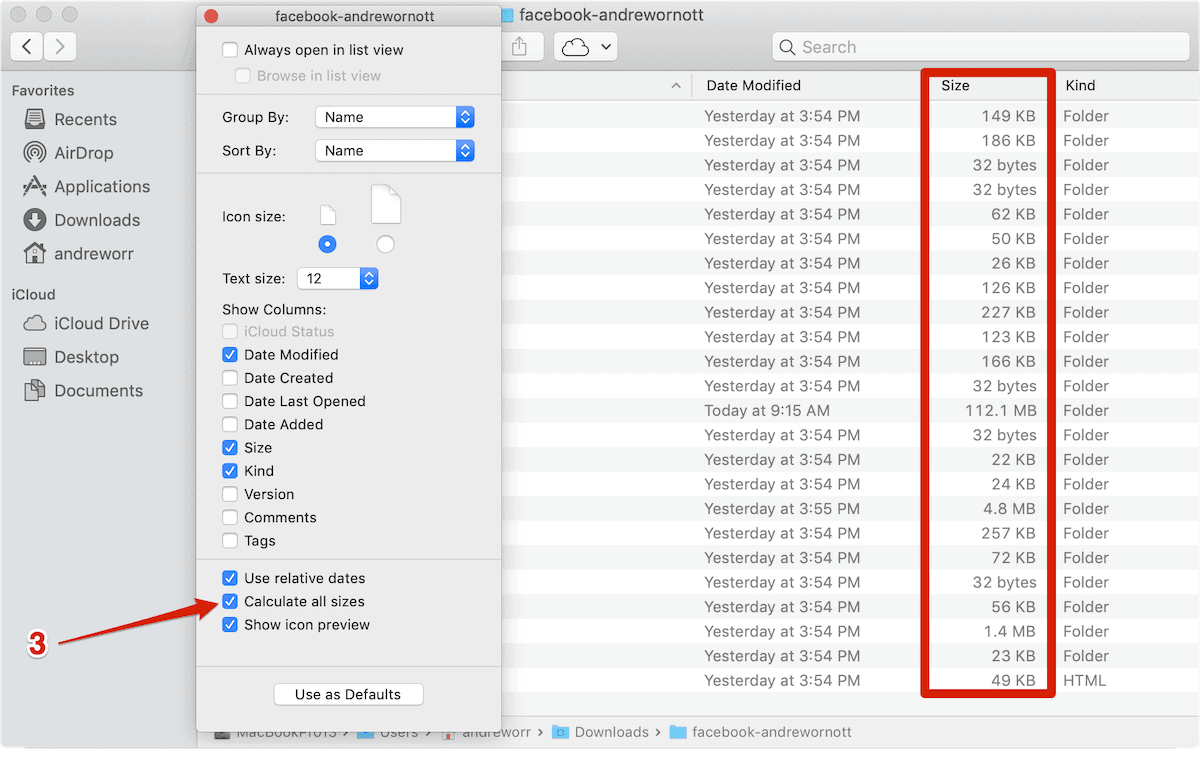 [macOS: How to Empty the Mac Trash with a Keyboard Shortcut]