One of the best features of the Apple Watch is its ability to detect and connect to cardio machines. These could be elliptical machines, stationary bikes or treadmills in gyms or even in your home. Compared with using third-party apps for tracking your run on the treadmill, the running data recorded by your treadmill will be more accurate.
After a treadmill run, for your Apple Watch to track the workout, you will need to import the data from the equipmentl to the Health app. Read this guide if you want to connect a cardio machine to your Apple Watch. Or if you're a member, learn how to connect your Apple Watch to a Planet Fitness treadmill.
How to Pair Your Apple Watch With Gym Equipment
You can pair your Apple Watch with cardio machines in your gym, even some you might have at home.
To pair your Apple Watch with cardio gym equipment,fFollow the steps below.
Open the Settings app on your Apple Watch.

Tap Workout, then toggle on Detect Gym Equipment.

Hold your Apple Watch within a few centimeters of the contactless reader on the gym equipment.

Make sure that the Apple Watch display is facing the reader.

Wait for a gentle tap and beep.

This confirms that your Apple Watch has been paired with the equipment.
Once you've successfully paired your Apple Watch with the gym equipment, you simply press the Start button on the machine to begin and the Stop button to end your workout. The data from the gym equipment will automatically appear in the Activity app on your Apple Watch and Fitness app on your iPhone.
How to Connect Apple Watch to Planet Fitness App Treadmill
If you're a Planet Fitness member, you may have already downloaded their mobile app. The app provides on-demand workout videos that cater to various fitness levels. Like the Apple Fitness+ workout videos, Planet Fitness also has a good collection in its library. Additionally, the Planet Fitness Workout app can be used to track your exercises using ellipticals, stationary bikes, treadmills, and more.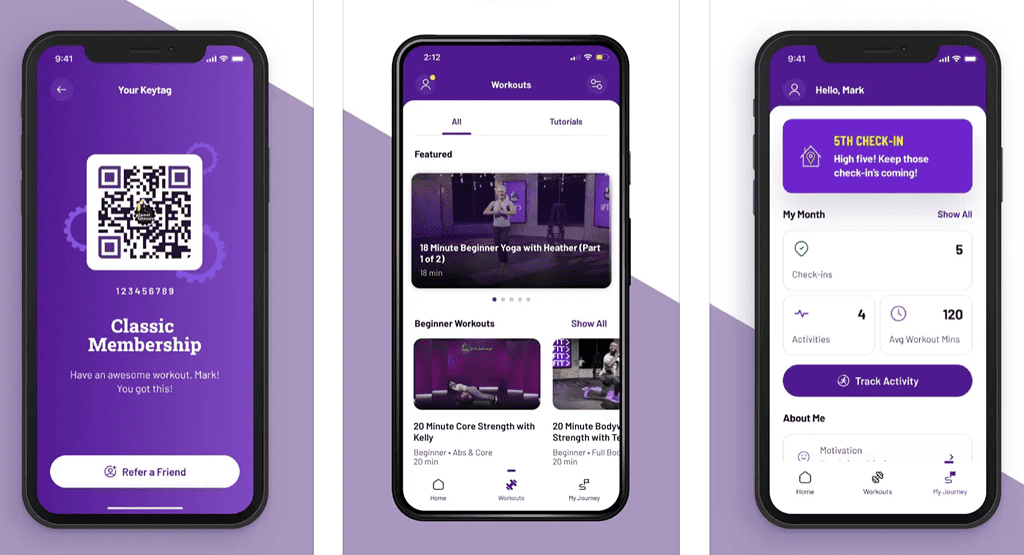 If you use the Planet Fitness Workout app to record your exercise, connect it to the Apple Watch Health app. After every workout, the recorded data will be automatically imported into the Health app.
Alternatively, you can also connect your Apple Watch to a treadmill in the Planet Fitness gym. Follow the steps for pairing it with the gym equipment discussed above. Now, it's up to you to choose which data you trust more. But based on experience, whenever I used multiple tracking apps, the data didn't differ that much.
Final Words: Connecting Your Apple Watch to Cardio Machines Has Its Benefits
Having tried connecting my NordicTrack treadmill at home with my Apple Watch recently, I would have to say that it was the right thing to do. That's because I often forgot to tap the Stop button on my Apple Watch whenever I used the Workout app or third-party apps to track my run on the treadmill.
Since I learned to pair my Apple Watch with my treadmill, that's no longer a concern. The tracking stops automatically once I hit the Stop button on the treadmill.
If you're a Planet Fitness member, these tips should help you connect your Apple Watch to a treadmill or other cardio machines in the gym. Then you can make the most of your gym membership and the features of Apple's Health, Fitness and Workout apps.