Apple's Fitness+ service is a good way of motivating yourself to keep exercising. With a good selection of follow-along exercise videos hosted by professionals, it's easy to get hooked on it. What will make the workout experience even better, though, is if you can watch the exercise videos on the larger screen of your TV. Read along to learn how to get Apple Fitness+ on TV, along with other tips to keep you motivated.
What is Apple Fitness+
Apple introduced Fitness+ in 2020, featuring audio and video workouts with the hope of encouraging Apple Watch users to stay healthy and fit. Since then, the Apple Fitness+ catalog expanded to thousands of video and audio workouts ranging from HIIT (High-Intensity Interval Training) to yoga and more. It even has guided meditations that you can follow along with.
Apple Fitness+ is available on iPhone, iPad, Apple TV, and Apple Watch. However, since the videos are studio-like quality and anchored by trained professionals in the health and fitness field, a subscription to Apple Fitness+ costs $9.99 per month.
How To Get Apple Fitness on TV
If you want to have a better workout experience, as well as make it easier to follow along with the Apple Fitness+ workout videos, it would be better if you could view them on your TV. There are several methods to do that. So read along to learn how to get Apple Fitness+ on your TV.
Using Apple TV 4K or Apple TV HD
To get Apple Fitness on your TV, you will need an Apple TV 4K or Apple TV HD running on Apple tvOS 14.3 or later. You also need to use the Fitness app on your Apple TV hardware.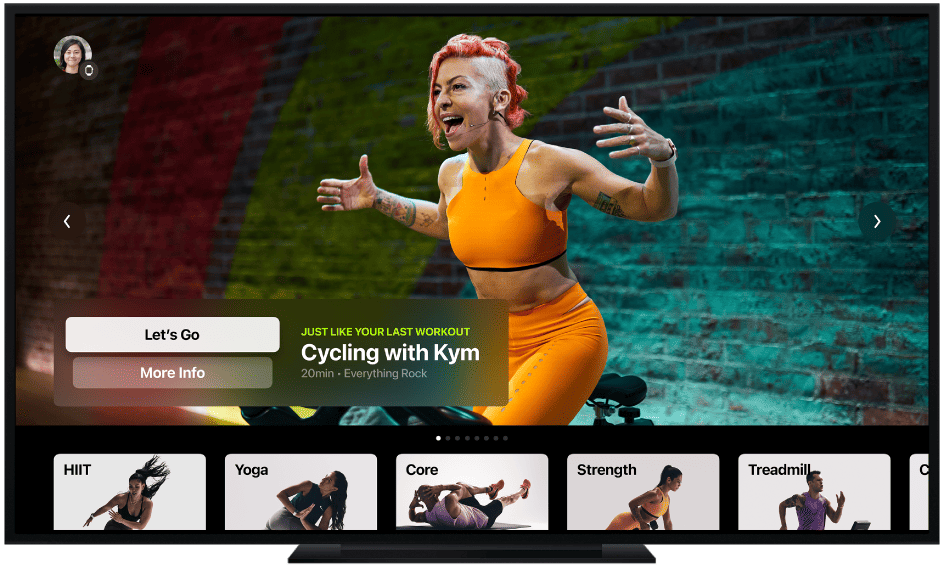 Time needed: 2 minutes
Follow the steps below to get Apple Fitness on your TV with the Apple TV HD or Apple TV 4K set-top box.
Open the Fitness app on Apple TV.
Select your name, or select Other if you don't see your name.
Tap Connect on your Apple Watch (the Workout app should be open).
Tap Continue.
On your Apple Watch, enter the code displayed on the Apple TV.
Using AirPlay-Compatible TVs and Devices
Previously, Apple Fitness+ was supported by AirPlay Audio only. This meant that you could hear the audio of workouts that you wanted to follow, but could only see a preview of the video. You could also listen using AirPlay-compatible speakers such as the HomePod. However, when Apple rolled out iOS 14.5, iPadOS 14.5 and watchOS 7.5, AirPlay support extended to video output as well. So now, if you have an AirPlay-compatible TV, you can watch the full videos of your exercises on Apple Fitness+.
Then most recently, when Apple rolled out watchOS 9, iPadOS 16, and iOS 16, subscribers also gained the ability to see metrics, like timers, trainer callouts, heart rate, Activity Ring celebrations, and burn bar positions on compatible AirPlay-enabled TVs and devices.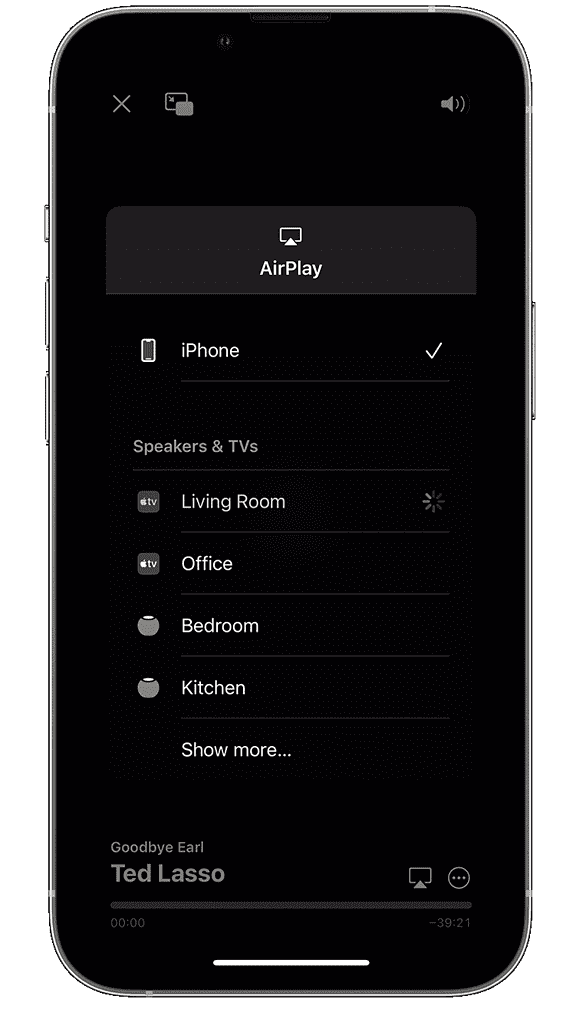 To get Apple Fitness+ on your TV using AirPlay, follow the steps below.
Turn on your TV.
Launch the Fitness+ app on your iPhone or iPad.
Choose a workout you want to follow, then select Let's Go.
Tap on the AirPlay icon in the bottom right of your iPhone or iPad screen.
Select your TV or AirPlay 2 device.
Then follow along with the workout video you selected.
Final Words: Other Ways to Get Apple Fitness+ on TV
Aside from the methods mentioned above, are there any other ways that you can get Apple Fitness+ on TV? There is one more way, sort of. That involves screen mirroring your iPhone or iPad to your TV. Unfortunately, this is similar to the older method of using AirPlay to get Apple Fitness+ on TV.
The video is limited only to the preview and not its entirety. When the exercise proper starts, your TV screen will go black, but you can still hear the audio.
So, if you are serious about maintaining a healthy lifestyle and getting fit and you feel like Apple Fitness+ will help you achieve the goal, then invest in the devices mentioned above. As the saying goes, health is wealth. And like any other wealth, you must invest to get it.