Movies and TV shows purchased on an Apple TV (4K) remain available for streaming, but are not actually stored there. Here's how to download the actual video file to a Mac.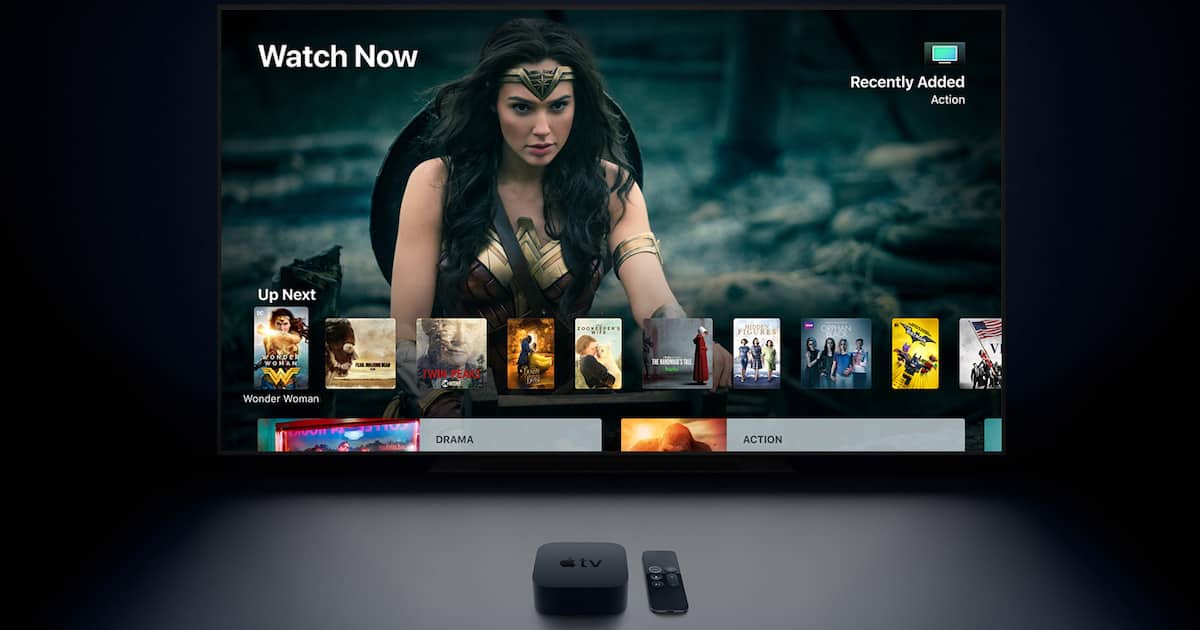 Apple TV Storage
The Apple TV or Apple TV 4K has enough memory, 32 GB (or 4K model with 64 GB) to store tvOS and downloaded apps. But purchased content is not stored there. One would quickly run out of room. Of course, once content is purchased, it's available to view again for free for the lifetime of the Apple ID account. The Apple tech note that explains all this is:
In this 4K era, it's easy to lapse into letting Apple remain as one's cloud storage for purchased content, especially 4K movies purchased on Apple TV 4K.
Downloading the Video File
A better place to store the actual purchased video files is on a Mac with the help of iTunes. That's because it's easy to add terabytes of storage to a Mac. Plus, with the help of iTunes, one can selectively sync only desired content to an iOS device such as iPhone, iPad, or iPod touch.
[Note: Purchased UHD/HD videos will be downloaded to the Mac's ITunes library as HD only and remain that way. This is a studio restriction. Purchased HD videos will be upgraded to UHD, if available, but only for streaming.]
Assuming the desired Mac is authorized and one is logged in with an Apple, ID, this is managed in iTunes with iTunes > Preferences > Downloads. This is the Automatic Downloads option. See:
Going Forward
In the future, items purchased on other devices, say, Apple TV, will be automatically downloaded in iTunes to the Mac's iTunes library if the corresponding boxes (above) are checked. If it's not desirable to have a huge iTunes library on a possibly less than gigantic SSD boot drive, one can 1) deselect the desired box and/or 2) move the iTunes library to an external drive.
What about content that's already been purchased? Easy. Select the Library tab and then Movies or TV Shows option in iTunes. (Upper left.) It will show purchased items with a small cloud icon and down arrow. This means that the previously purchased item can be physically downloaded. (At no cost of course—it's already paid for.)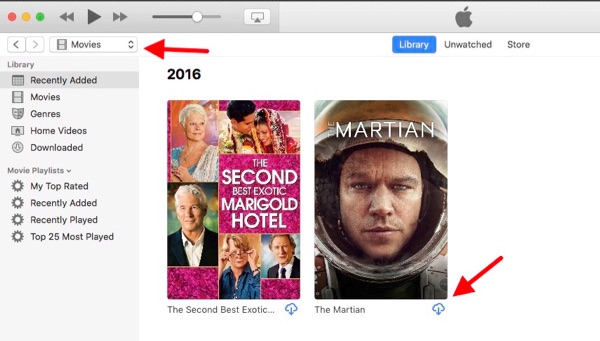 There was a time, I surmise, when we all fanatically downloaded every SD movie and TV show we purchased. Nowadays, however, it's easier to let Apple maintain one's video library in iCloud. And then selectively download video items as needed with iTunes.