Sophos Home for Macs is a great tool that provides real-time antivirus and web protection. Unfortunately, many users have issues with the Sophos app not working on their Macs. So, read along to learn some of the potential reasons that might be causing the app to malfunction and ways to fix them.
Why is Sophos Not Working on my Mac
There are several reasons why Sophos might not be working on your Mac. Firstly, if you haven't granted the app the necessary permissions, it won't be able to function properly. Then comes the software issues where the Sophos application might be incompatible with the macOS version running on your device. Or, software conflicts between applications.
Apart from this, there are chances that the Sophos Home app files are outdated or corrupted. It is a rare case scenario but does affect the functioning of the app. Now that we've identified some of the probable reasons for Sophos not working on Mac, let's look at the solutions.
How to Fix Sophos Not Working on Mac
1. Grant Full Disc Access
As mentioned earlier, when an application does not have the required permissions, it won't work as it should. Since Sophos is an antivirus application it requires Disc Access to read through it and detect viruses, malware, etc. If you haven't already, here's how to grant full disc access to Sophos.
Time needed: 2 minutes
Steps to grant Full Disc Access to Sophos.
Open System Settings on your Mac. 
Click the Privacy and Security option in the sidebar. 
Now, scroll down and click the Full Disk Access option. 

Here, enable the toggle next to SophosServiceManager and other Sophos options from the list. 

Enter your Touch ID or Passcode to allow the changes. 
And, done. You've successfully granted Full Disc Access to the Sophos Home app on your Mac.
2. Uninstall Sophos
Oftentimes apps do not work as they are outdated. However, if you've just moved from the free trial to the paid version of the Sophos app or if updated macOS to the latest, it might be causing the app to malfunction. It happens due to incompatibility issues and is quite common. We recommend uninstalling the Sophos app and have listed down the steps for the same below.
1. Open Finder on your Mac.
2. Click the Applications option to the left.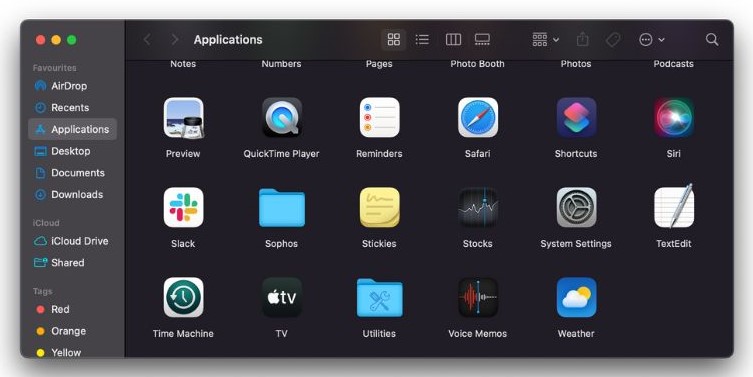 3. Select the Remove Sophos Home app.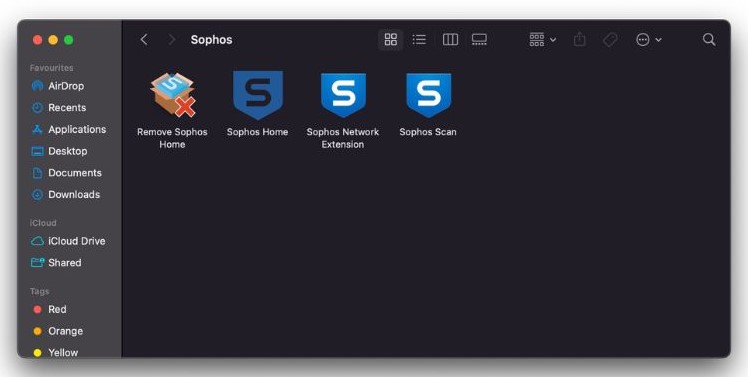 4. Once the Remove Sophos Endpoint opens, click Continue.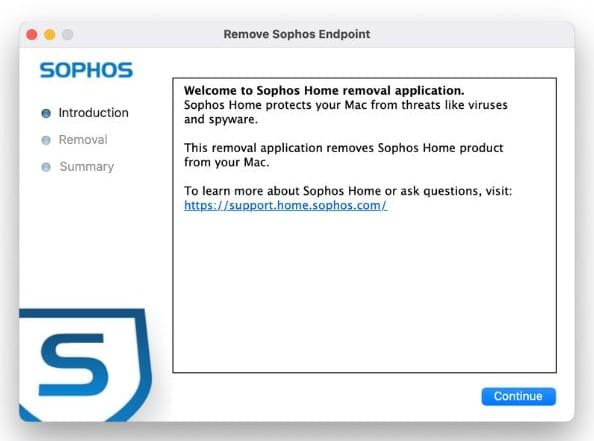 5. Enter your System Password and click the Install Helper button.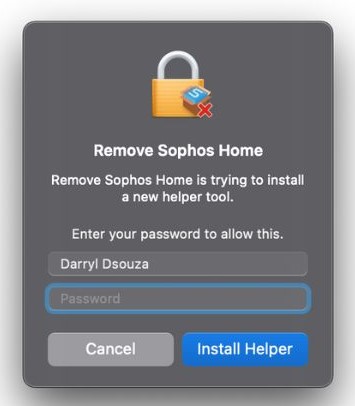 6. Click Close when you see the "The removal was successful" message.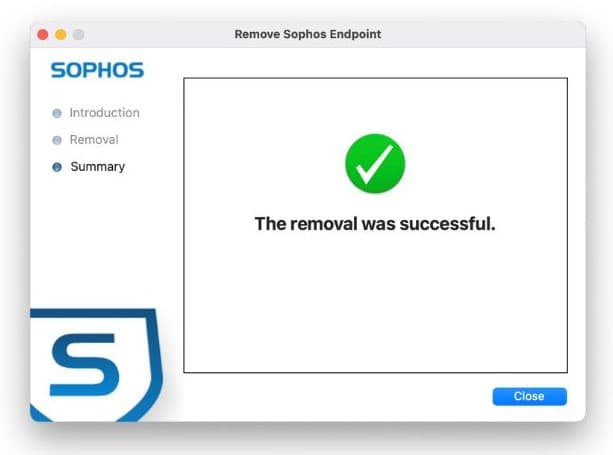 After uninstalling Sophos, ensure that all the files are deleted.
3. Reinstall Sophos Home
We uninstalled Sophos because the app is not working due to incompatibility issues. Now, you must reinstall the app, set it up and grant all the necessary permissions and check if it's functioning without errors. Since you've already installed the Sophos Home app, we assume you know the process.
If you aren't aware of the steps of installing the Sophos app on Mac, please refer to their guide here. They've listed down all the steps and have also provided video tutorials for the same. The process is lengthy but isn't complicated. Especially if you follow the steps properly.
4. Restart Mac
After a fresh install of the Sophos app, it might not display all the apps on your Mac. In this case, it is recommended to restart your device. Also, restarting is a troubleshooting method you should always try before committing to any other methods.
To restart your Mac, click on the Apple logo at the top left corner > select the Restart option > and click Restart to confirm your selection.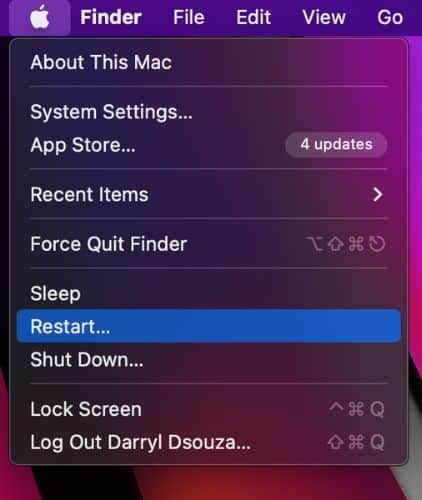 Your device will restart in a few minutes. Unlock it and check if the Sophos Home app is being displayed and working without any errors.
Protect Your Mac With Sophos
We hope this article helps you fix the Sophos app on your Mac. If you know of any other methods that help fix this issue or are still facing problems in regard to using the app, please let us know in the comments below. Also, an excellent alternative to Sophos is the Intego Antivirus. It is easy to set up, has a user-friendly interface, and will help protect your Mac from malware, phishing attacks, viruses, etc. 
FAQs
1. Does Sophos work on Mac?
Yes, Sophos does work on Mac and it protects your device from malware, virus, etc. 
2. How do you fix some Sophos services that are not running?
If any of Sophos' services stop running, we recommend that you restart your Mac to fix the temporary errors. Moreover, ensure to allow all the necessary permissions since the services stop working if certain permissions are revoked. 
3. How do I enable Sophos on my Mac?
After you've installed Sophos on your Mac, grant all the necessary permissions to enable Sophos services on Mac.