For those who are still looking for an antivirus program that could protect their MacBook Pro from all sorts of threats, we got you covered. We've rounded up the five best antivirus tools for MacBook Pro in 2023 to help you choose the best one for your needs. Note that to get the optimum results, we suggest getting paid antivirus software rather than free ones. We're talking here about security so it would be wise to pay for the software that can protect your Mac.
Best Antivirus Software for MacBook Pro in 2023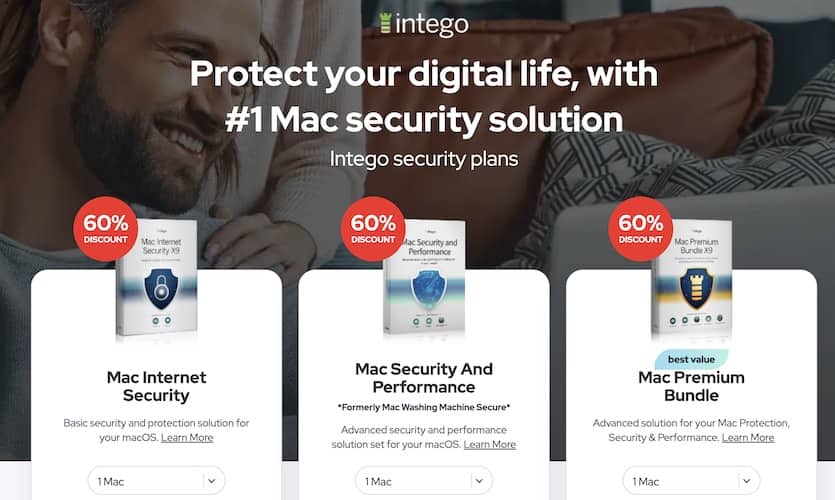 Our top antivirus software for MacBook Pro is none other than Intego's Mac Internet Security. When it comes to virus protection, easy-to-use interface, and overall value for money, Intego topped most if not all of the antivirus review literature.
When it comes to security features, various tests will tell you that Intego's VirusBarrier program is capable of blocking 100% of more than 300 different types of malware. Intego immediately blocks any of this known malware without giving any false positives when it identifies and isolates malware threats.
Intego has auto-scanning features that monitor any suspicious files or programs that come into contact with your Mac. This auto-scanning feature runs 24/7, so you can rest assured that your computer is safe from any harm at any time. And when it identifies malware and other threats, Intego will give you three levels of real-time protection. These include minimum protection against Mac-specific malware, standard protection for detecting cross-platform threats, and maximum protection that also includes your iOS devices when connected to your Mac.
Additional Security and Maintenance Features
Aside from its antivirus features, Intego offers additional features such as a network firewall, parental controls, virus cleaning, and personal backup.
Intego's network firewall features monitor incoming and outgoing web traffic on your Mac and keep you safe when browsing the internet. The ContentBarrier feature component of Intego on the other hand keeps your child safe from adult content, scans, bullying, and other online predators. While Intego's Mac Washing Machine and personal back features are additional features that improve your computer's performance as the software gets rid of unnecessary files and provides you with a reliable personal backup utility.
Availability: The premium bundle is available for $69.99 with one-year protection. This includes not only antivirus protection, but also advanced tools for network protection, cleaning and speeding up your Mac, enhanced parental controls, and sophisticated backup software.
Pros
Excellent virus detection rates.
Slick and modern interface.
Good real-time scanning features.
Provides integrated firewall protection features.
Cons
The pricing system may be a bit complicated.
Pricing may seem expensive, but the package includes much more than most competing products.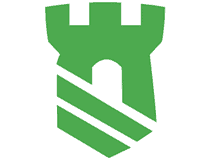 Intego
Stay safe while browsing the internet and get matchless virus detection rates.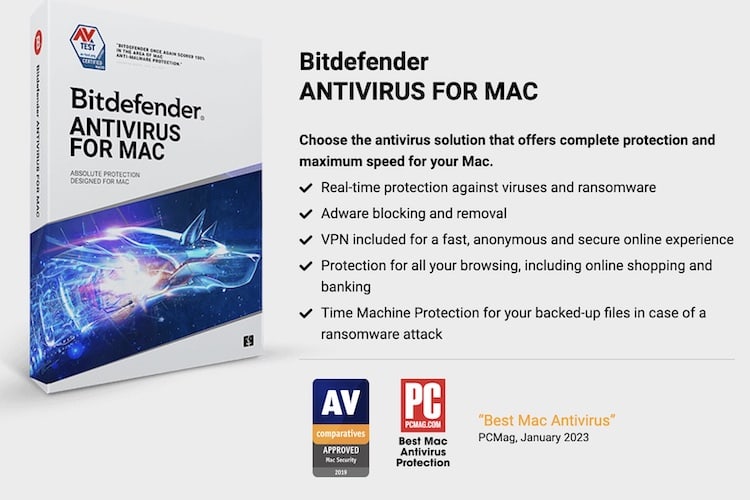 Bitdefender is another great antivirus software for Mac that does the job without slowing down your machine. It features a simple dashboard that you can customize further to suit your needs. Simply put, Bitdefender is friendly for both beginners and advanced users who are looking for a quick way of protecting their Mac.
Bitdefender conducts a full scan the moment you installed it. It looks into every part of your machine looking for any unwanted intruders. What's good about Bitdefender is the fact that when it scans your Mac for threats, it does so carefully. Hence, don't be surprised if you find it a bit slow when scanning your Mac. On average, it may take 20 minutes or so before it completely scans your system. But for those who can't wait that long, Bitdefender offers a quick scan feature as well.
For its other features, Bitdefender offers a firewall, spam filter, parental controls, and even webcam and microphone features. But you can get those features by getting its premium Plus package at an extra cost. So, if you need it just to protect from malware and virus threats, the Bitdefender basic package is enough.
Availability: Subscriptions start at $35.99 per year.
Pros
Excellent malware protection.
Automatic system scrubbing.
VPN feature.
Cons
Full scan takes awhile.
Does not offer file encryption.
Caps usage for VPN.
Bitdefender Antivirus Plus
Secure your Mac with top-notch malware protection.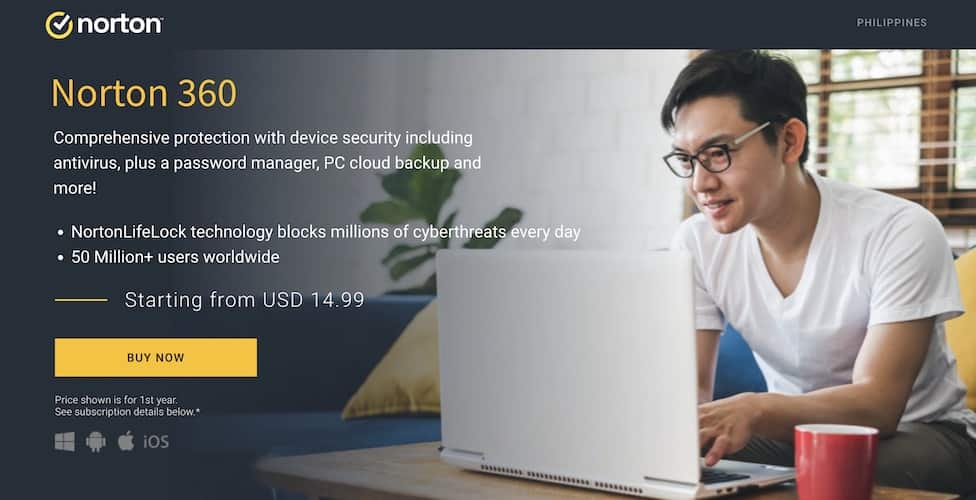 Norton 360 Deluxe for Mac offers one of the best protection against viruses and other malware that pose a threat to your computer. It also happens to be one of the most expensive antivirus software on the market today. If cost is not a game changer for you, then you'd be glad to know that Norton 360 Deluxe provides thorough real-time scanning and monitoring of your machine. It also comes with additional useful features including VPN.
When Norton 360 does its real-time scanning of your Mac, it also does real-time monitoring to catch the first signs of a break-in. This includes files being moved away from your Mac or those that were being decrypted. Once the software finds something disturbing, it quickly sends the information to the company's analysis lab for a proper diagnosis.
The Norton 360 Deluxe comes with SafeWeb browser feature extensions. This is your Mac's primary defense against malware and intrusions and is available for Chrome, Safari, Firefox, and Edge. With Norton's Intrusion Protection System, the SafeWeb feature protects your machine by scanning network data flows for signs of exploits in social media posts. vulnerabilities of macOS and other weaknesses of your Mac system.
Availability: $49.99 one-year subscription for 5 devices.
Pros
Features dark web monitoring.
Has a small performance effect during scanning.
Offers ID protection insurance features.
Includes VPN service.
Cons
A bit on the expensive side.
Online storage doesn't work with Macs.
Slow full scan.
Norton 360 Deluxe
Shield your Mac against cyber threats with Norton 360 Deluxe.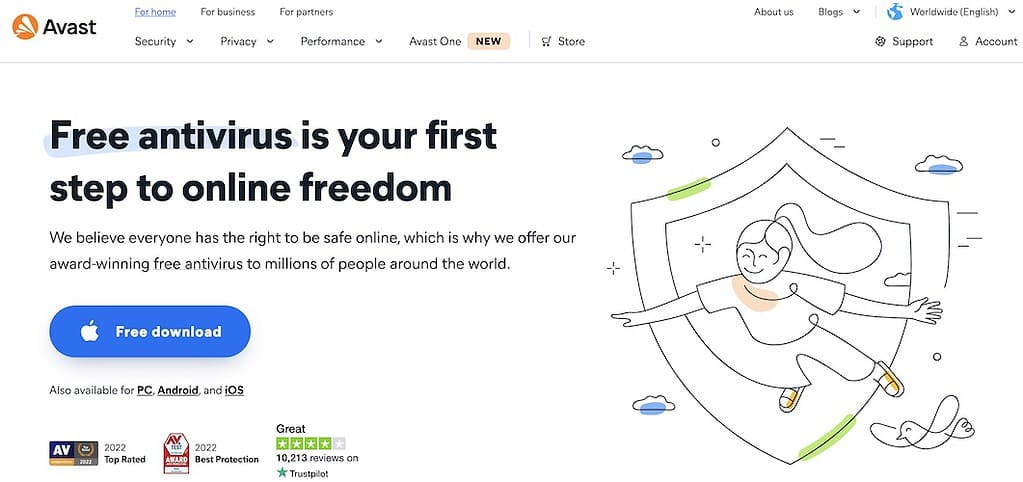 Avast Premium Security for Mac provides various functionality to protect your Mac plus more. Aside from protecting your computer from the usual virus and malware threats, it also watches for browser script hacks, potential ransomware, and other remote attack activities. Those are in addition to scanning your Mac and removable media to detect unwanted programs and actual malware threats. Speaking of scanning, Avast Premium Security for Mac lets you create scheduled scans in addition to the automatic scanning that the software does.
One thing that may make you think about whether to get Avast Security Premium is the fact that most of the virus and malware protection features that you need may already be answered by the free version of the software. But for an additional cost, you'd get the Wi-Fi Intruder Alerts and the Ransomware Shield. If those two are important features for you, then you should get the premium version. Otherwise, the free Avast Security software can pretty much get the job done of protecting your Mac from viruses and malware.
Availability: $39.99 one-year subscription for 1 Mac.
Pros
Simple and easy-to-use interface.
Allows you to configure ransomware by file type.
Robust firewall protection.
Cons
The premium security features may not be worth the price.
The software will try to install Chrome and make it your default browser.
Protection is limited to macOS and less for iOS.
Avast Premium Security
Safeguard your Mac activity against malicious threats.

Trend Micro is a good antivirus program featuring a well-rated antivirus protection feature. It scored a 99 percent success rate when tested against 200 samples. With a simple interface, Trend Micro protects your Mac from ransomware and prevents malicious files and apps from infecting your computer. It also prohibits unauthorized use of your Mac's camera and microphone, blocks dangerous websites from stealing your data, and flags phishing emails.
When it comes to scanning your Mac for possible threats, Trend Micro lets you run either run a smart scan, a custom scan, and a full scan.
Availability: $29.95 one-year subscription for one Mac.
Pros
Provides high malware protection.
Best in monitoring ransomware-style attacks from unknown software.
Cons
May not detect some malware in real time.
Offers few extra features compared with other antivirus software of similar value.
Final Words: Choosing the Right Antivirus Software for Your Mac
The antivirus software packages listed above are just five of the best that you can consider using to protect your MacBook Pro. There are certainly a few good ones that may or may not be better than the ones we included on this list. If you think that none of the software we listed is worth your consideration, then feel free to check the others we did not include. Also, give up a heads-up if you think we should include a particular antivirus software or not.
The bottom line is any of these antivirus software packages could very well protect your Mac from any threats. And it's just a question of whether the features each of them offers are worth the price you have to pay for them.
You may also use free antivirus software for Mac but as I said, when it comes to security and protection, it's worth spending a few bucks.
Finally, please note all of these antivirus software can be used not only for your MacBook Pro but also for any other Mac models.