This Labor Day weekend, I was treated to a double treat: both Apple TVs in my home refused to play audio over two different HomePods. Or maybe it was the HomePods refusing to play audio from Apple TV. Siri would speak to me from both, I could command HomeKit devices through them, and they both played music, but nothing from Apple TV. What made it extra special is that it happened with both of my setups at the same time.
I went looking for info on this without finding anything, so I thought I'd share what I did to get everything working again.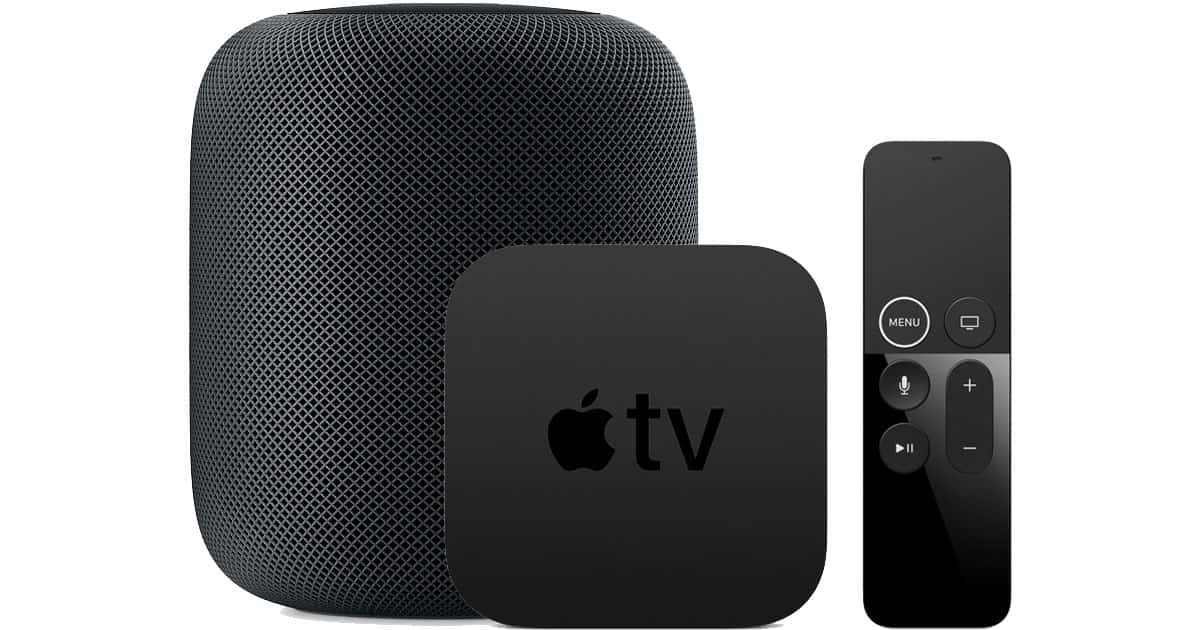 The Problem
Audio from Apple TV 4K—including user interface sounds—refused to come out of connected HomePods.
Apple TV sound would play through my TV speakers if I designated them as the output device, but would not play through HomePod.
The proper HomePod was set as the designated output device and reset and reset again, including testing other outputs.
HomePod responded to voice commands and would play music properly.
HomeKit command worked through HomePod.
Rebooting Apple TV didn't solve the issue.
Home network was functioning, all devices were plugged into UPSes, and there had been no power outages.
No devices were recently updated.
The Solution
After more than an hour of trouble shooting, and looking for help online, I couldn't get it working. The next step—which did work—was to unplug/replug HomePod and restart Apple TV, too. It's conceivable that just restarting HomePod would have solved this problem, but I was pretty annoyed at this point and just restarted Apple TV again.
[How to Set a Room for Your Apple TV and HomePod for AirPlay 2]
What was weird is when I went back to my office to so some work, the Apple TV and HomePod in that room were exhibiting the exact same behavior. Audio wouldn't play through HomePod, but would play through my TV speakers, and rebooting just Apple TV didn't work. And both my office and living room setups had worked the day before.
[How to Turn On HomePod Personal Requests]
In both cases, restarting my HomePod and Apple TV 4K solved the problem, and resetting my HomePod was not necessary. It was necessary to go to Settings > Video and Audio > Audio Output to (once again) designate them as the output device.
Restarting HomePod
To restart your HomePod, unplug and re-plug your HomePod. Let it go through the normal startup process. Note that I did not have to reset my HomePod to solve this issue.
Restart Apple TV 4K
To restart your Apple TV, go to Settings > System > Restart. Once you select Restart, it happens immediately.