In macOS High Sierra, there are Safari website controls that let you automatically turn on Reader mode for individual websites. But did you know you can do the same thing on iOS? It's not immediately clear how to do it, as it's hidden behind the UI. Here's how to turn on iOS automatic Reader mode.
iOS Automatic Reader Mode
This is one of the long-press Safari shortcuts. To learn more about these, check out iOS: Long Press Icons For Safari Shortcuts.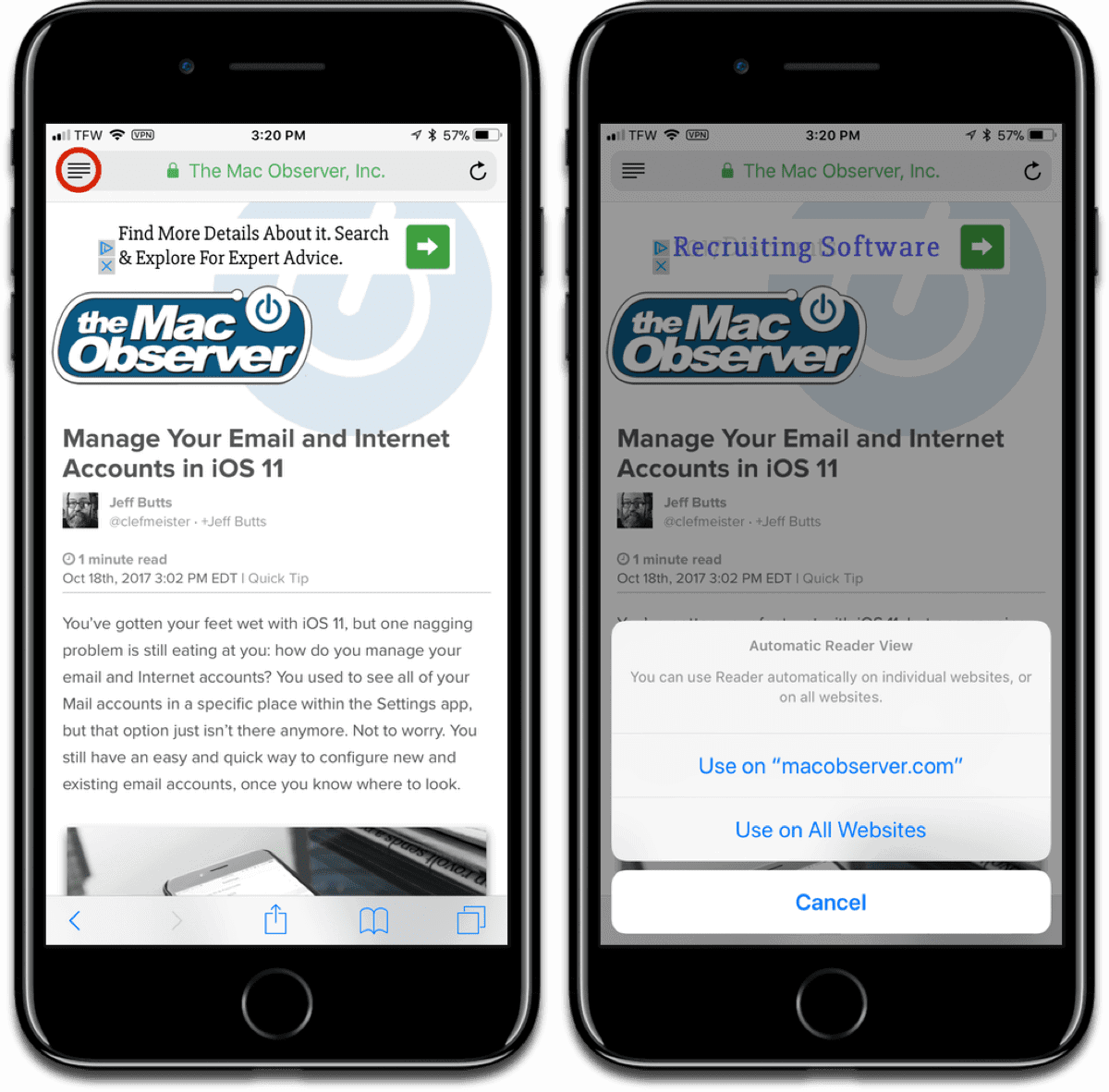 Now, in iOS 11, navigate to a website for which you want to turn automatic Reader mode on.
Next, in the

address bar

you'll see an

icon on the left

. It consists of four horizontal lines. This is the Reader icon.
You can

tap it

to turn Reader mode on or off at will.
If you want Reader mode to automatically activate, just

long-press

the icon. A dialog box will appear, asking if you want to use it on that website, or all websites.
It's a handy feature, and it lets you hide ads on a website without using an adblocker.