If you've ever wondered about your AirPods firmware, and what version it is, it may not be immediately obvious where to look. We'll show you where to look and how they get updated.
AirPods Firmware
Apple updates AirPods firmware automatically. At this time there is no way for iPhone users to do it manually. Once there is a new firmware version, three conditions need to be met for your AirPods to update.
The AirPods have to be in the charging case
The AirPods case must be plugged in and charging
An iOS device that has been previously connected to the AirPods must be nearby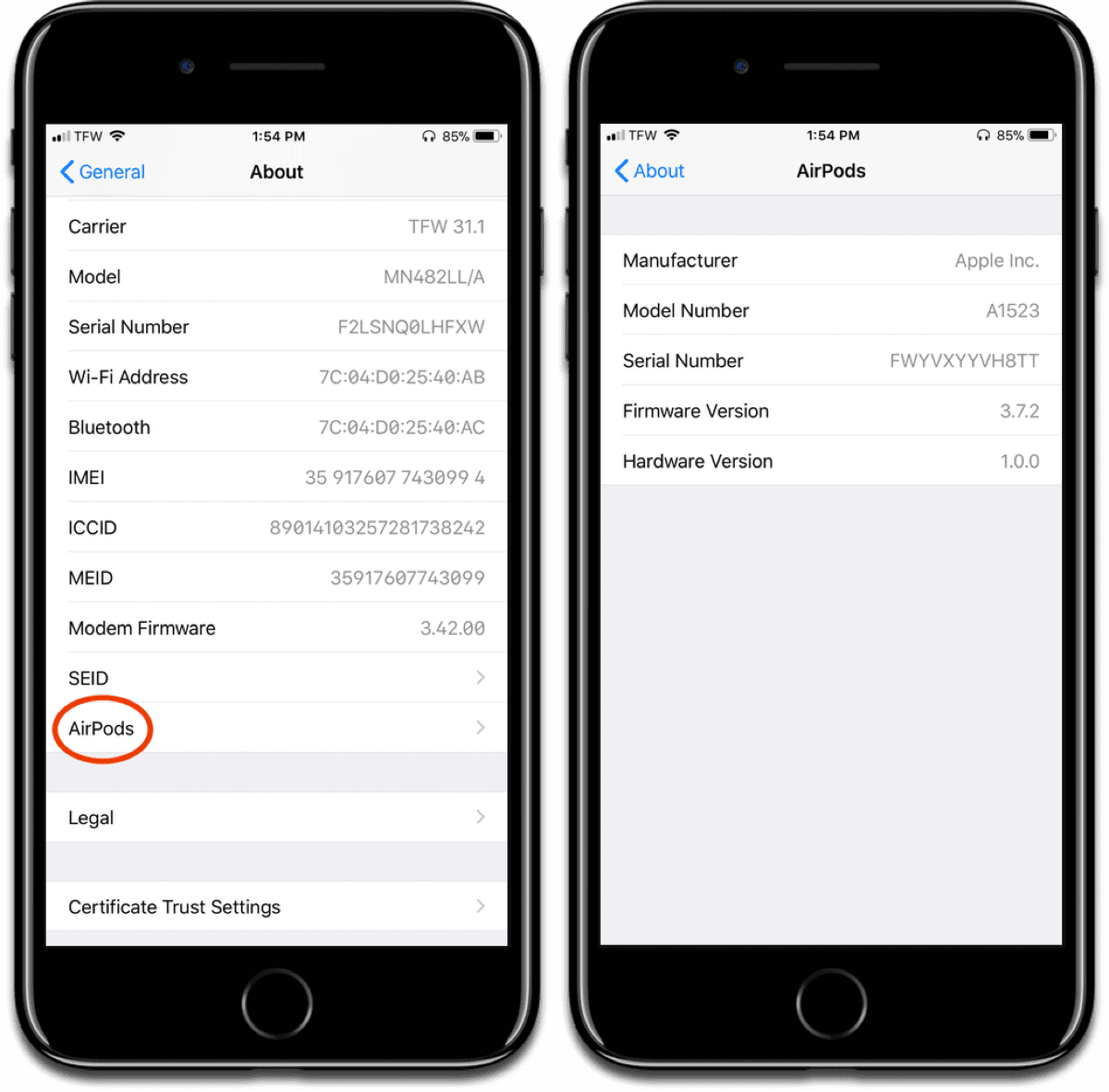 These conditions make sure that your AirPods don't lose battery and die in the middle of an update. Once these conditions are met, the AirPods will get the update at some point. The latest AirPods firmware version is 3.7.2.
Connect your AirPods to your iPhone or iPad.
Go to

Settings > About > AirPods

, which you'll see at the bottom.
Here you'll also see the model number, serial number, and hardware version.