A handy tip for macOS users sorting images in Photos is to create Smart Albums. A Smart Album automatically organizes your photos based on certain criteria that you choose. Today I'll show you how to create a Photos Smart Album based on camera model. This album is perfect if you use multiple cameras and need to separate them easily.
Smart Albums For macOS
If I could add an item to my Apple Wish List (and yes, I do have one) it would be having Smart Albums transfer to iOS. For some unknown reason, you can only create Smart Albums on the Mac. On iOS, only regular albums are synced. That said, Smart Albums are still handy on your Mac.
If you're a pro photographer, you're probably using Adobe products to organize your photos. For those who can't afford Lightroom, we work with what we have: Apple Photos. You can create Smart Albums based on conditions like filenames, descriptions, people, keywords, aperture, etc. Here's how to do use the Camera Model condition.
To start, open

Photos

on your Mac.

Select

which photos you want to make an album out of.
On the upper left, click the

+ icon

and choose

Smart Album

from the menu.
A new window will appear, giving you the options you need to make

rules

.
In the leftmost menu, click and select

Camera Model

. Set the middle menu to

Is

. In the final menu, you can choose the camera model. In my testing, you can only select a camera that you've already used in Photos.
Click

OK

to create your Smart Album.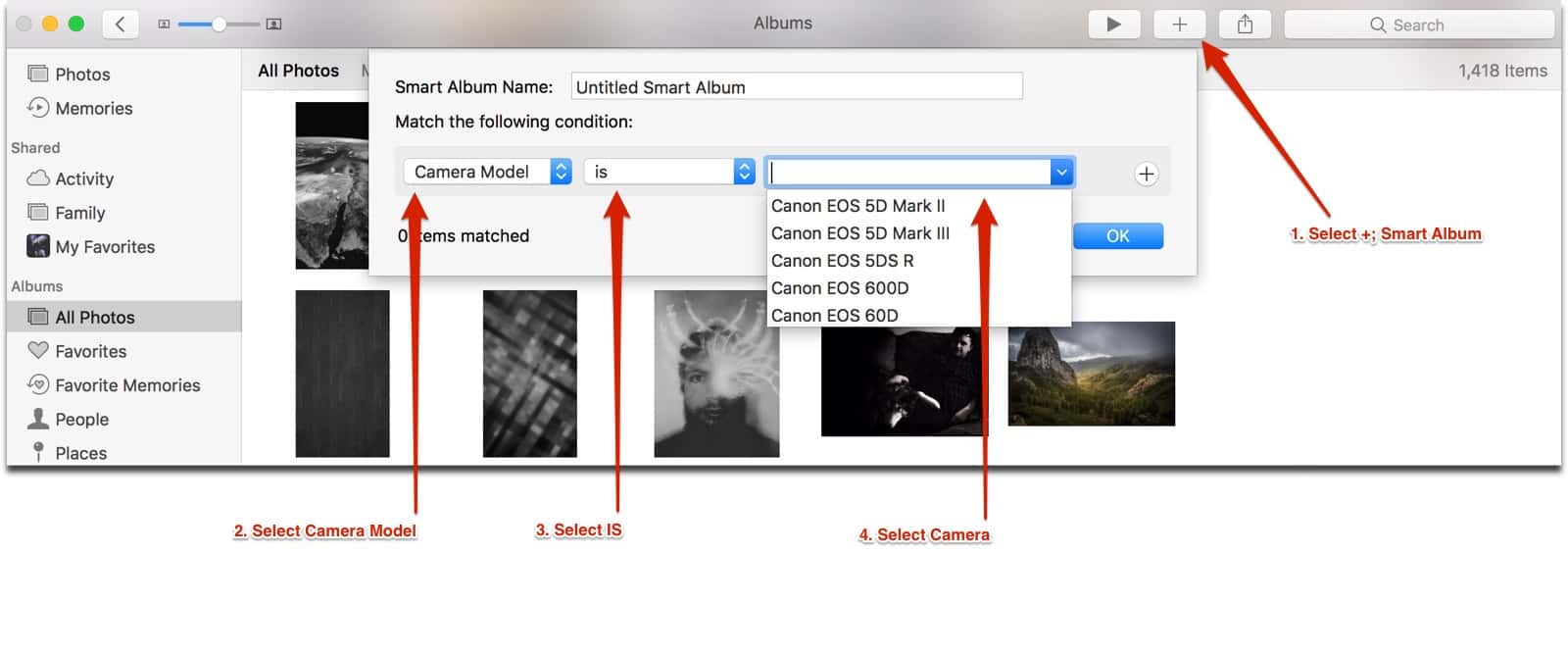 Now, every time you upload photos from the camera you chose, they will automatically be sorted into your new album. You can build Smart Albums around other criteria as well.