You might not know it, but Safari has some hidden shortcuts tucked behind some of the icons. This will let you perform certain actions a little faster, like quickly access the desktop version of a website, add a bookmark, and even close multiple tabs at once. These Safari shortcuts will save you plenty of time.
Safari Shortcuts For iOS
1. First, if you have a URL in your clipboard, instead of tapping on the address bar and pasting the URL, you can long-press the address bar and tap the "Paste and Go" button.
2. Next, if you long-press the refresh icon in the address bar (the circle in the top right), you can request the desktop version of a website, instead of the mobile version. If you have content blockers installed, you can temporarily disable them by loading the site without them.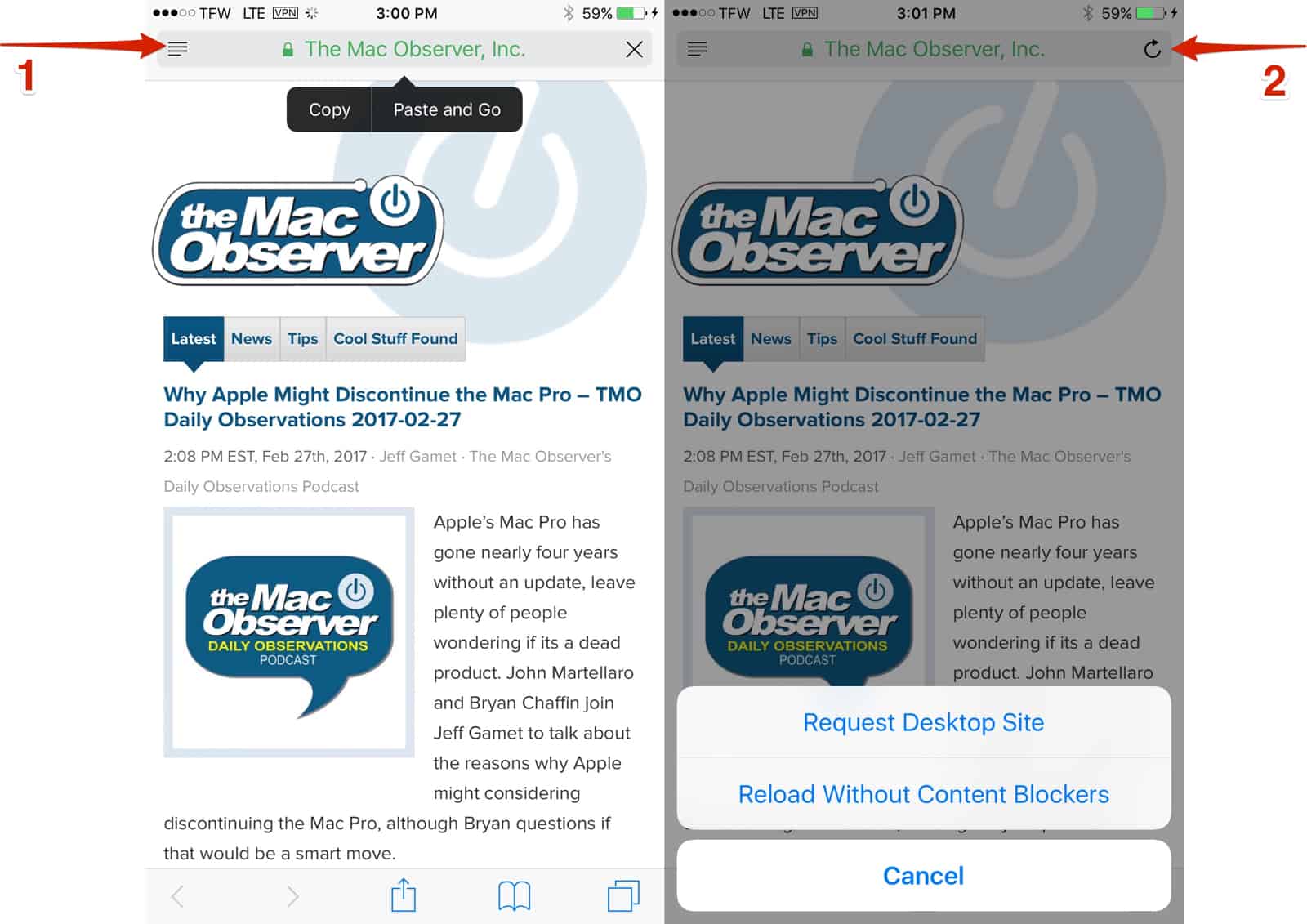 3. In our third shortcut, you can long-press the book icon in the bottom bar. This will let you quickly add the website to your Bookmarks, Reading List or Shared Links.
4. After that, if you long-press the square icon on the bottom bar, you can quickly close all open tabs, or open a new tab.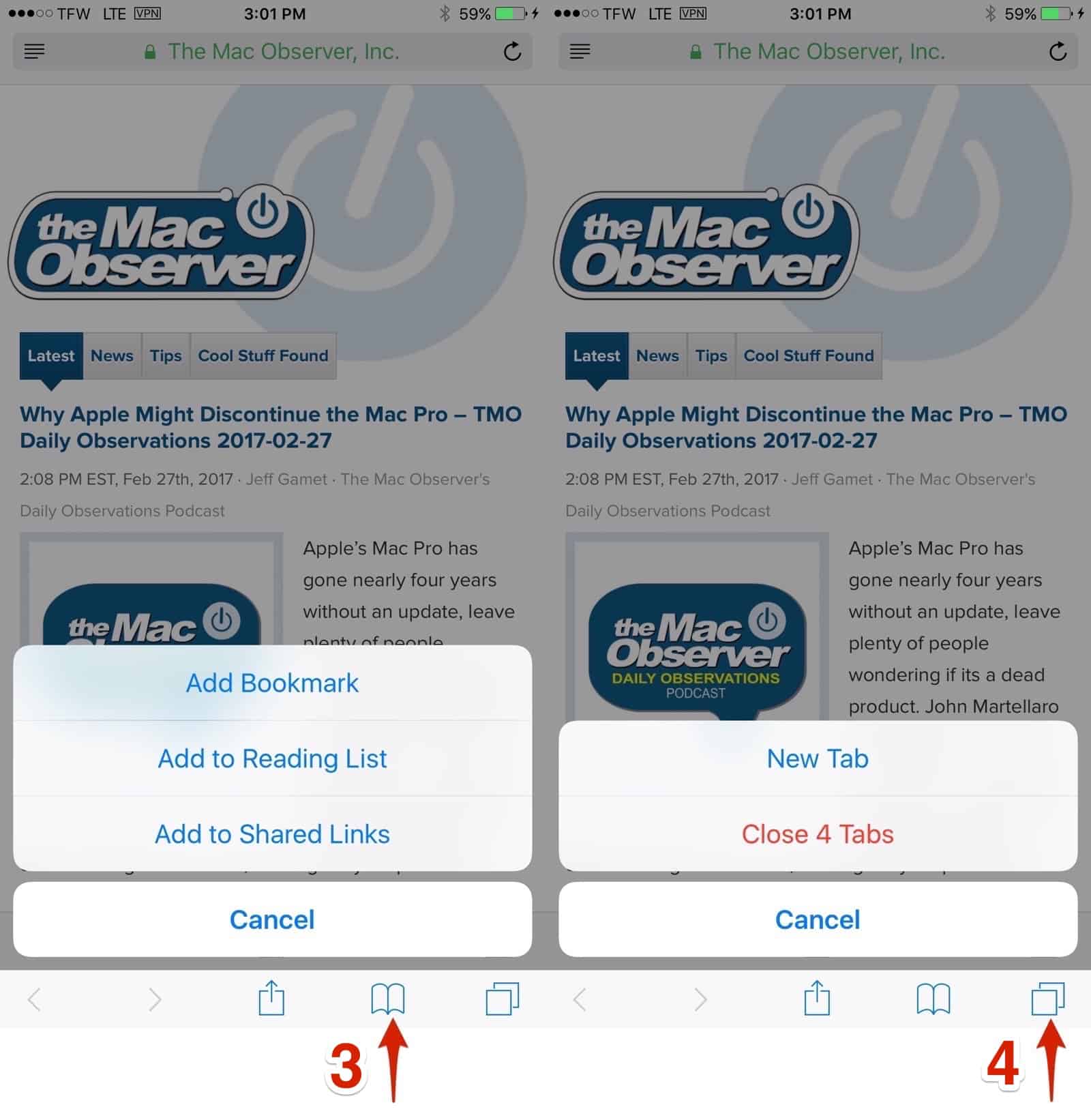 5. Finally, if you short-press the icon, it will bring you to a new area to open a Private tab or a new non-private tab. If you long-press the plus icon in the middle, you can open your recently close tabs if you want to go back.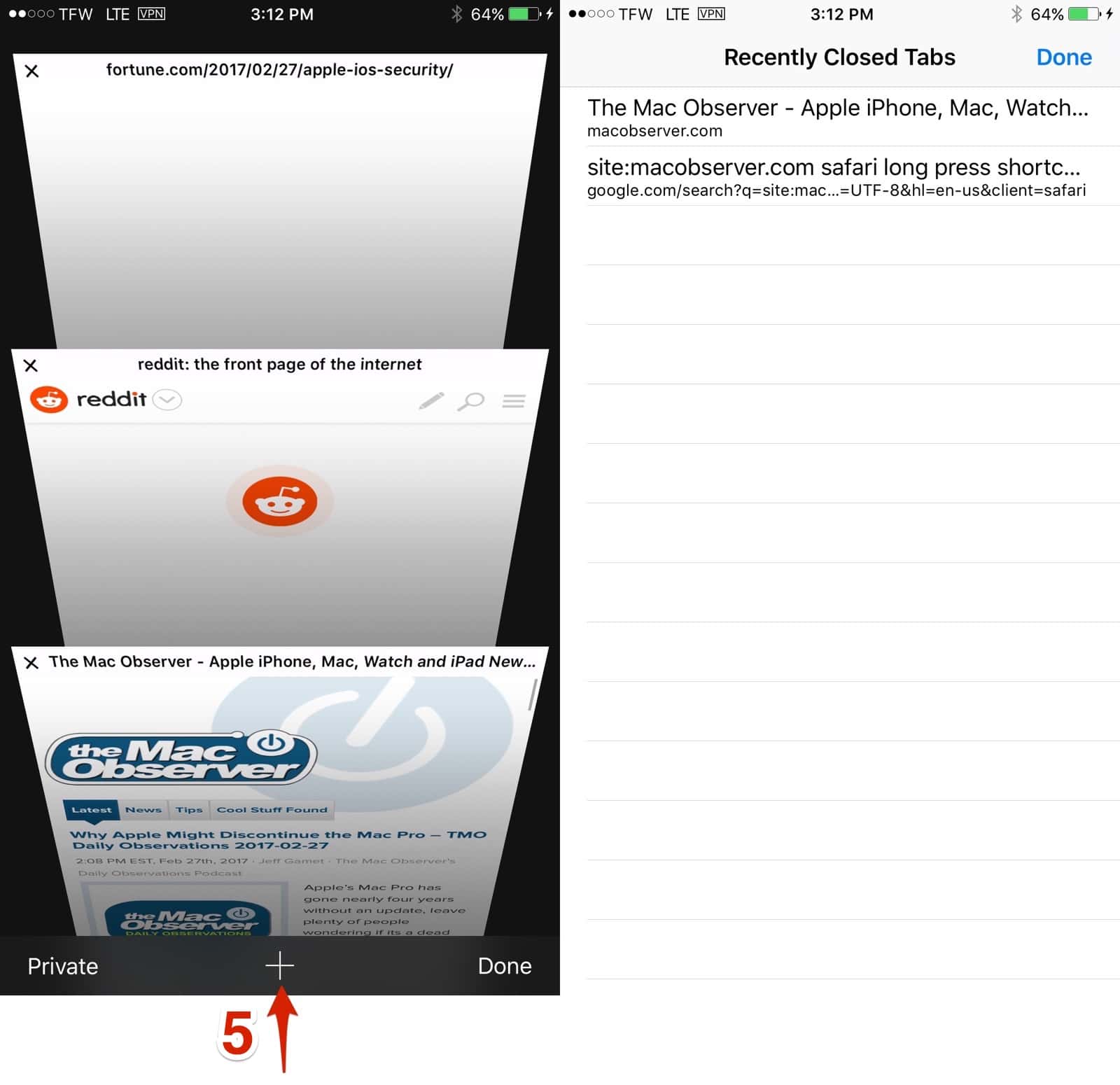 With these Safari shortcuts, you'll save time and finger taps when using your iPhone or iPad.