Marco Arment has an app called Quitter that lets you automatically quit apps by creating a few rules. It's a good productive tool and helps you limit apps that use too many system resources. Best of all, it's free.
[iPhone X: How to Quit Apps]
Automatically Quit Apps
Quitter is a lightweight app that runs in the background. It's also easy to use. When you open the app, you click the plus button, which will open the Applications directory so you can start adding apps.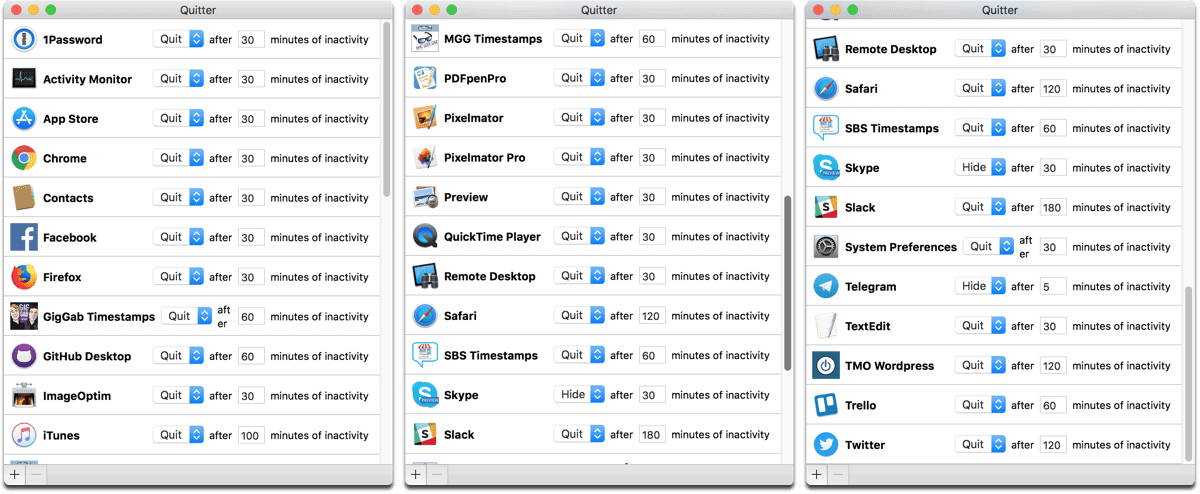 You can have Quitter automatically quit apps after a certain period of inactivity, or automatically hide them. I won't call out any by name but there are certain Mac apps that can become resource hogs when left unchecked. Quitter helps you manage them. You can download Quitter here.