Sometimes, you might want to know how to quickly delete all reminders in a list. We often use the app as a catch-all for things we want to remember, whether it's work-related, a new habit we're building, or a group of chores that we need to do. That's great and all, but what do you do about those reminders when they're done? Here's exactly what you need if you want to mass-delete a bunch of reminders from your iOS device.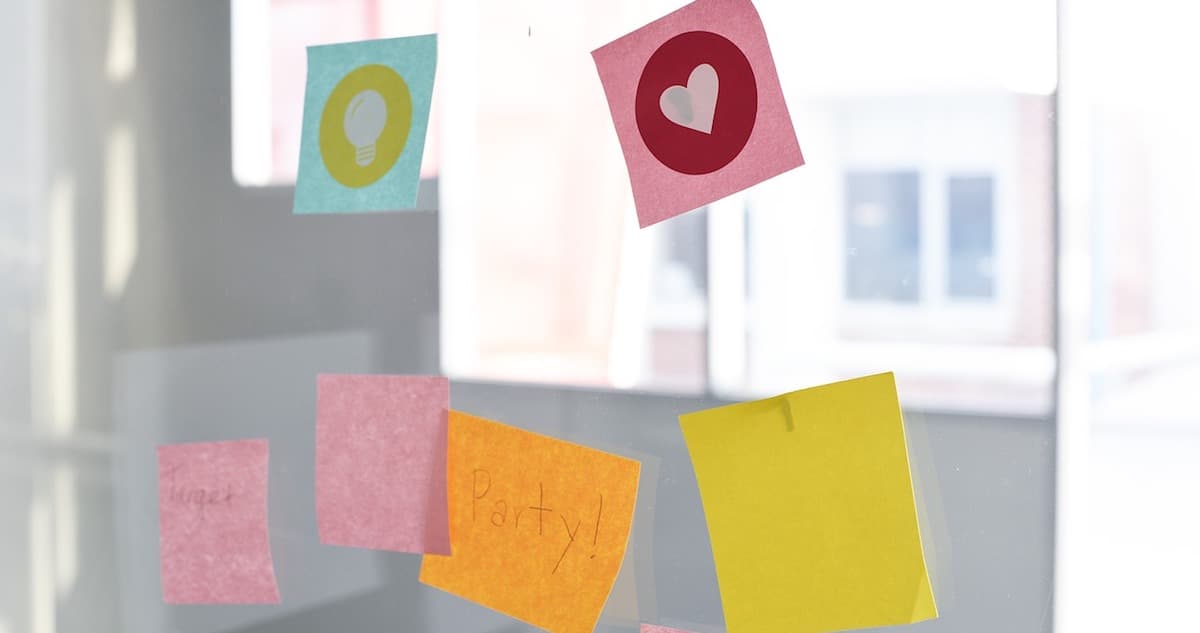 The Simplest Way to Delete All Reminders in a List
Within iOS, there's a way to delete not only the list, but also all of the reminders within that list. This works for things you've marked as completed, along with tasks that you haven't tapped to show them as done.
The first thing you need to do is launch the Reminders app, and navigate to the list you want to delete.
Deleting the Reminders in Your Old List
Now, tap the Edit button in the top right corner of the app.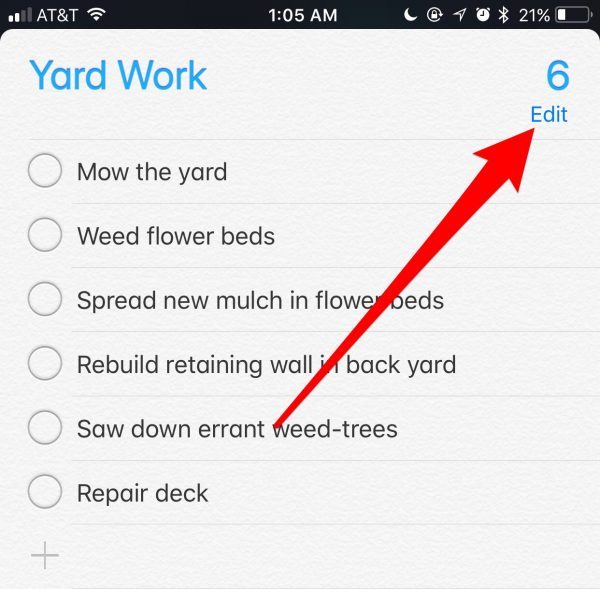 Next, scroll to the bottom if you need to, and find the item that says Delete List. Tap that option.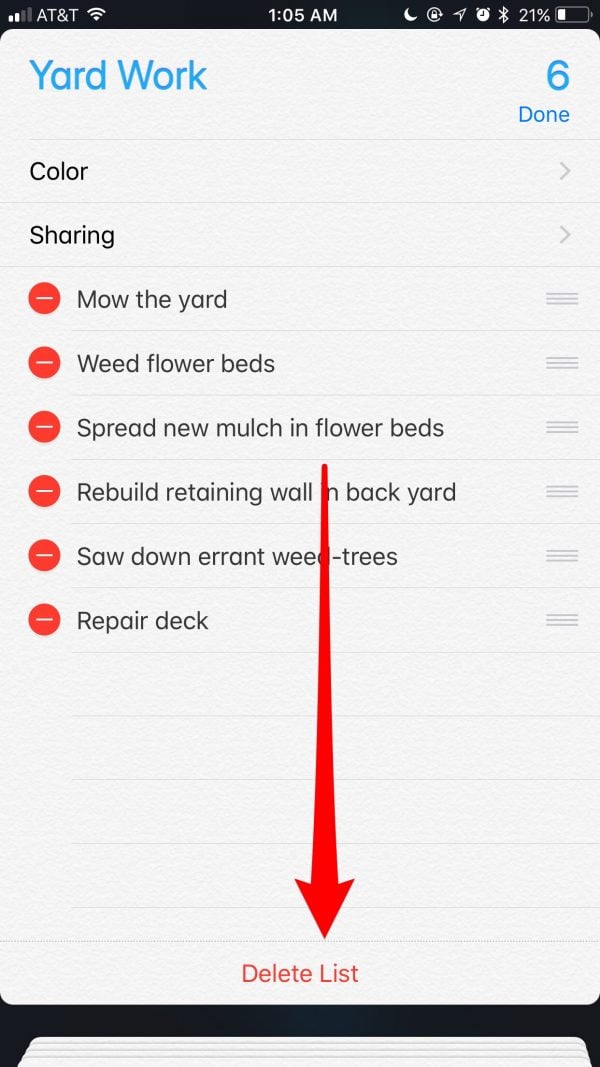 You'll get a confirmation box, asking if you really want to delete the list and all of its reminders. Tap Delete, and everything will go away.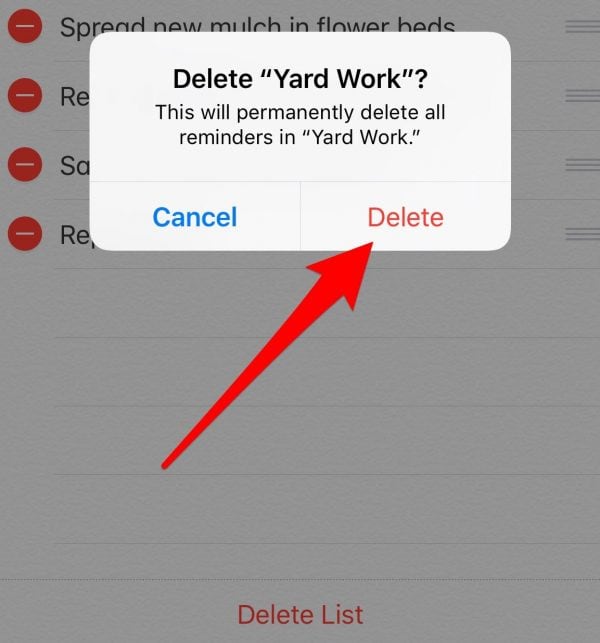 If you have other lists in Reminders that you don't need anymore, go ahead and repeat that process with them.
Spring Cleaning Your Reminders Any Time of Year, From Anywhere
This doesn't work just on your iPhone, either. From your Mac, you can secondary click (right click) the name of the list, and choose Delete. If you are working in iCloud.com, you can go to a Reminders list, click on Options, and then choose Delete.
When you delete a Reminders list from one device, that action will take place on every device logged into the same iCloud account.