The internet is filled with a plethora of Mac cleaner apps. Every single one of them claims to offer better features than the competition. However, Macs are renowned for their security and efficiency. So, the primary question that arises is, do you need a Mac cleaner app? Also, does Apple recommend you use a Mac Cleaner app? Read along to find the answer to these questions and if you should spend your hard-earned money on a Mac cleaner software.
What Is a Mac Cleaner App?
Numerous Mac cleaner apps offer a variety of services. While each of these software's might offer something different than the rest, most of them share a common feature set. Some of these are, "Clear Storage Space," "Speed up your Mac," "Protect your Mac from Malware," etc.
There are a few Mac cleaner apps that might be able to provide actual utility. However, most of them might be contributing to your Mac slowing down as they consume resources like storage, RAM, etc. So, what are the use cases where a Mac cleaner provides value?
When Is a Mac Cleaner App Useful?
Mac cleaner apps are useful for deleting temporary files, duplicate files, language files, unneeded files, and folders in the trash, cache files, uninstalled app files, etc. However, you can do a lot of it without the aid of these apps. You just need to know what you're looking for and where it is located.
Since most of us are not well-versed with technology, it is challenging to locate temporary files, unnecessary files of uninstalled applications, etc. And, that is when a Mac Cleaner app comes in handy. It scans your Mac and lets you to delete all these duplicate files and hidden files that are unnecessarily occupying storage space on your Mac with the click of a button.
What you should keep in mind is that macOS has come a long way since its inception and has made enough software advancements that it can protect your device from malware and viruses. However, that doesn't mean you browse fishy websites and click on random links or install pirated applications. The moment you do so, you are inviting trouble.
Does Apple Recommend a Mac Cleaner and Should You Use One?
Apple does not recommend any Mac Cleaner applications. It has tuned macOS to handle daily tasks efficiently and the software is capable enough to manage RAM and Storage of your device. Moreover, most people who are in tech will recommend you stay away from such software as they might do more harm than good. And, it is true in some cases.
There are hundreds of Mac Cleaner software that are blatantly copying other apps. And most of them don't deliver on what they promise. Rather, occupy useful storage space and contribute towards your Mac slowing down.
The next question is whether you should use a Mac cleaner. And, the popular opinion (with rightful justifications) is that you should stay away from such applications. However, I would suggest that you do not fall for the marketing of software that claims to improve the performance, optimize macOS (better than Apple?), remove viruses, etc.
Rather, a Mac cleaning software that claims to help free up storage would be a useful addition. They have one job of detecting and removing temporary files, junk files, duplicate files, unneeded files, cache files, etc., that occupy disk space. If they do this well, there's nothing to worry about.
Also, you can manually clean up storage on your Mac. All you have to do is head to System Settings > General > About > Storage Settings. Here, you can click on any category and delete files and folders within it to clear storage space. And that is how you can easily manage the storage of your Mac.
Recommended Mac Cleaner: Intego Washing Machine
A Mac cleaner can save you time and help efficiently remove unnecessary files hogging up disk space on your Mac. If you're looking to get a Mac cleaning software, our recommendation is the Intego Washing Machine. It searches your Mac for duplicates, old caches, logs, and temporary files and displays everything occupying storage space. You can easily delete all these files with one click to free up storage on your Mac. It is an excellent cleaner software and you check out the 14-day trial version of the Intego Washing Machine app on your Mac.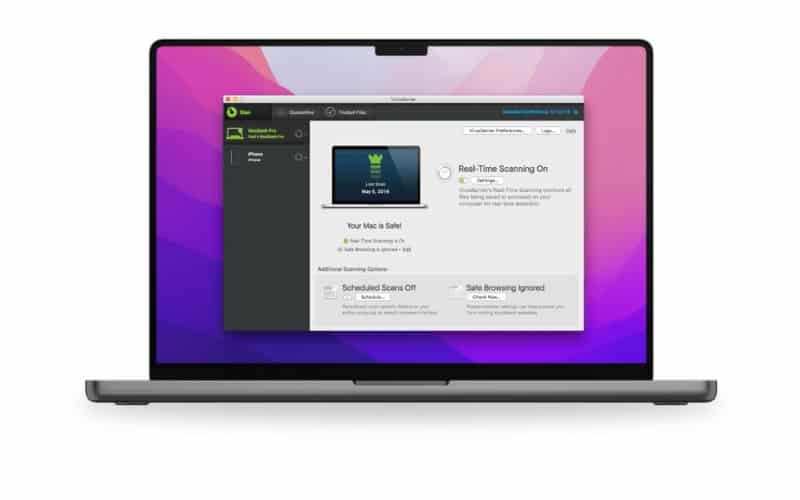 Other honorable mentions that are acclaimed everywhere are OnyX and Malwarebytes. OnyX is a cleaner software that helps clear storage space by deleting junk files, repairing permissions, rebuilding databases, and a lot more. MalwareBytes on the other hand, doesn't put a lot of burden on the CPU and helps detect and remove malware on your Mac.
Conclusion
We hope this article helps you understand the shortcomings of apps that are marketed as Mac Cleaners. We suggest that you do not download and install any such apps from unreliable sources. Please read reviews of the app you're about to install and verify the source from where you intend to download the app. Also, only pick a Mac Cleaning software and stay away from those that market several other features. If you have any other doubts, please let us know in the comments below.