For a long time now, if you needed an older macOS installer (such as Sierra or El Capitan), you could visit the App Store, go to your "Purchased" page, and re-download anything you'd used in the past. This was helpful if, for example, you had an older Mac that you wanted to troubleshoot or reinstall the operating system on; you could then use that downloaded macOS file to create a bootable installer. 
Unfortunately, though, this is no longer possible in macOS Mojave. The App Store's "Purchased" page doesn't show the operating system installers as downloadable options anymore, and searching for "High Sierra" (or "Sierra" or "El Capitan") in the App Store doesn't turn up any relevant results. As a consultant who…you know…needs copies of these installers for work, this is a wee bit frustrating. Fortunately, there is a way to get around this and download High Sierra, at least. Here's how!
To begin with, go to this Apple support article and click "Go to the Mac App Store."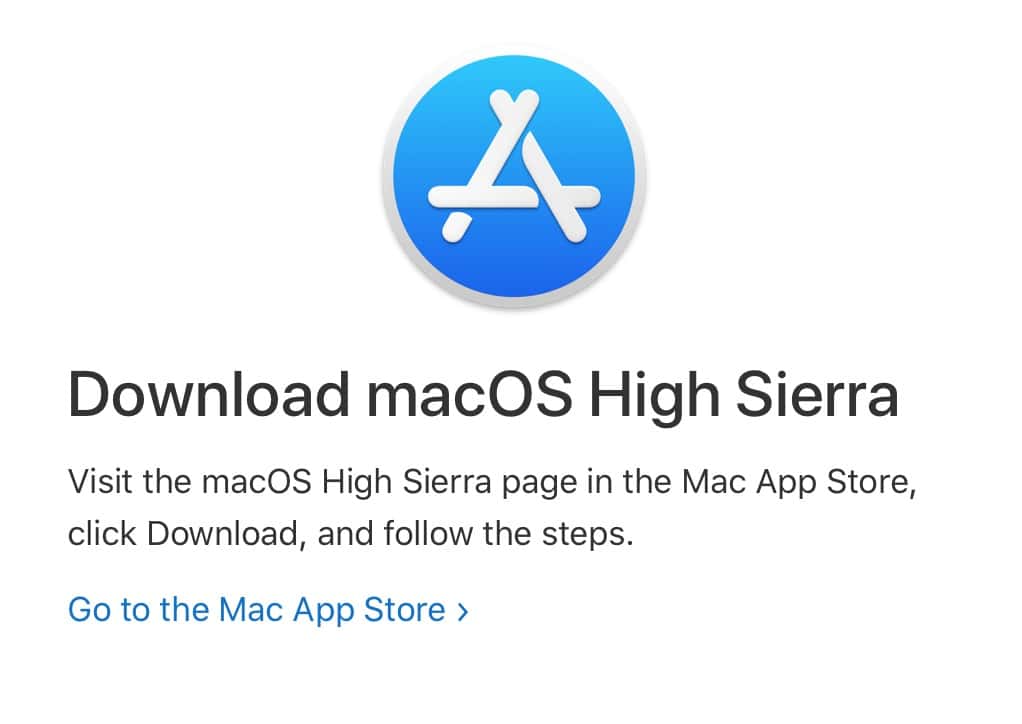 When you click that link, you should end up at the App Store page for High Sierra.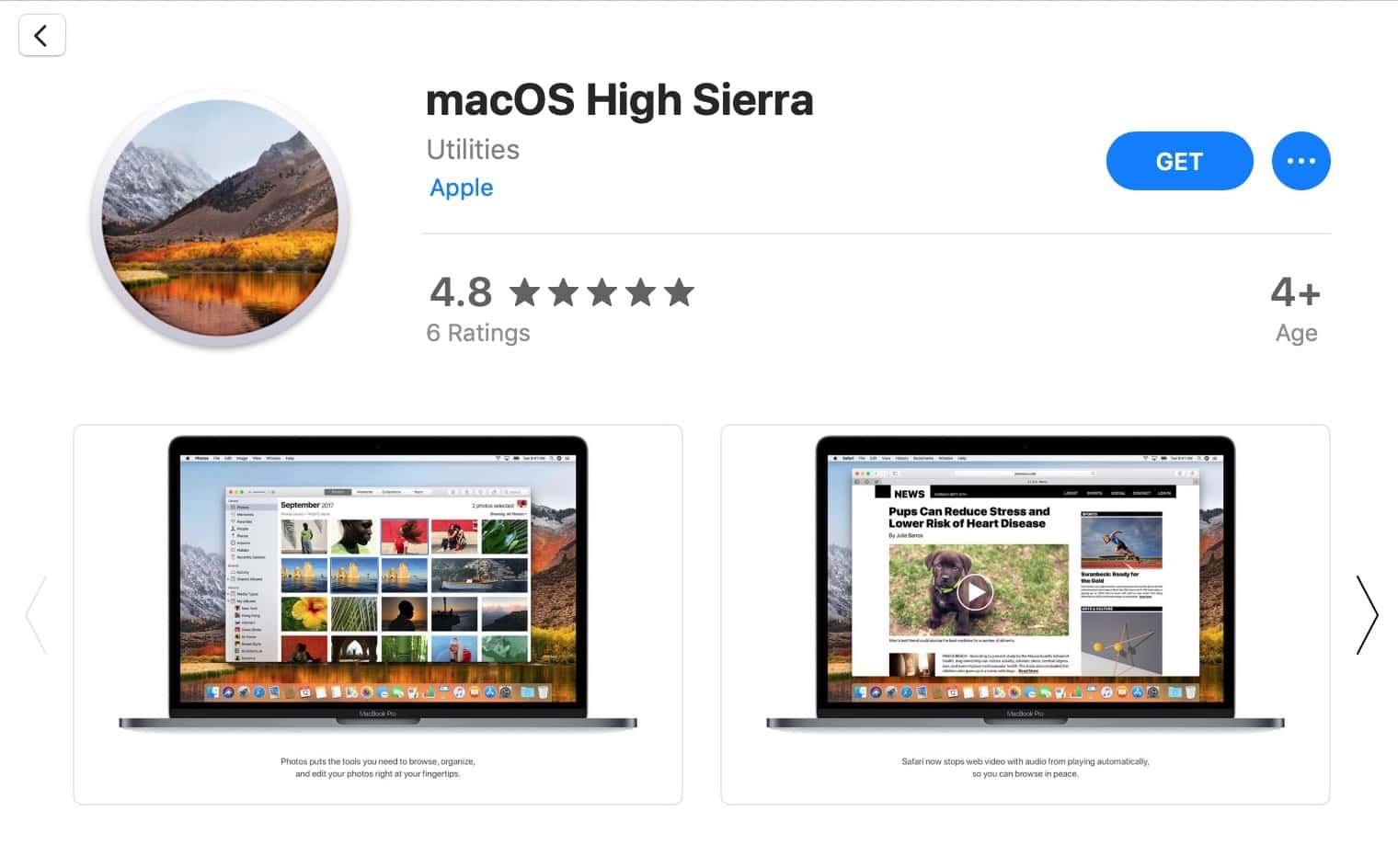 Click "Get" as shown on that page, and System Preferences will open and check for the update.

Your Mac will ask you to confirm what you're doing, and you'll click "Download."

And then you'll see a progress bar! 

You'll get a warning after it's done downloading that High Sierra is too old to be opened by Mojave, but that's okay. You don't need to open it for troubleshooting on your old Mac, so you can just click "Quit."

After everything is finished, you can follow the instructions in this Apple support article to create a bootable installer for your older Mac. One thing to note, though: If your troublesome computer won't run High Sierra and you need an even older version of macOS, you may be out of luck. I haven't found a way to access Sierra or earlier, even when I've gone through Apple's support pages clicking direct download links. I'm seeing this error when I try:

So, you know, if any of you have found a way to get older operating systems in the App Store, be sure to comment and tell me how! And no, "maybe you should have thought of that before upgrading to Mojave" isn't helpful, friends.