Better network performance is a good thing, so eero added a new feature to their WiFi mesh routers called SQM, or Smart Queue Management. It's a form of Quality of Service (QoS) that eero says it's more efficient. Here's how to enable SQM on your eero network.
To enable SQM on your eero network, do this:
Launch the eero app on your iPhone or other smartphone
Tap the stacked lines icon in the upper left corner to reveal the options menu
Tap

Network Settings

Tap

eero Labs

Turn on

Smart Queue Management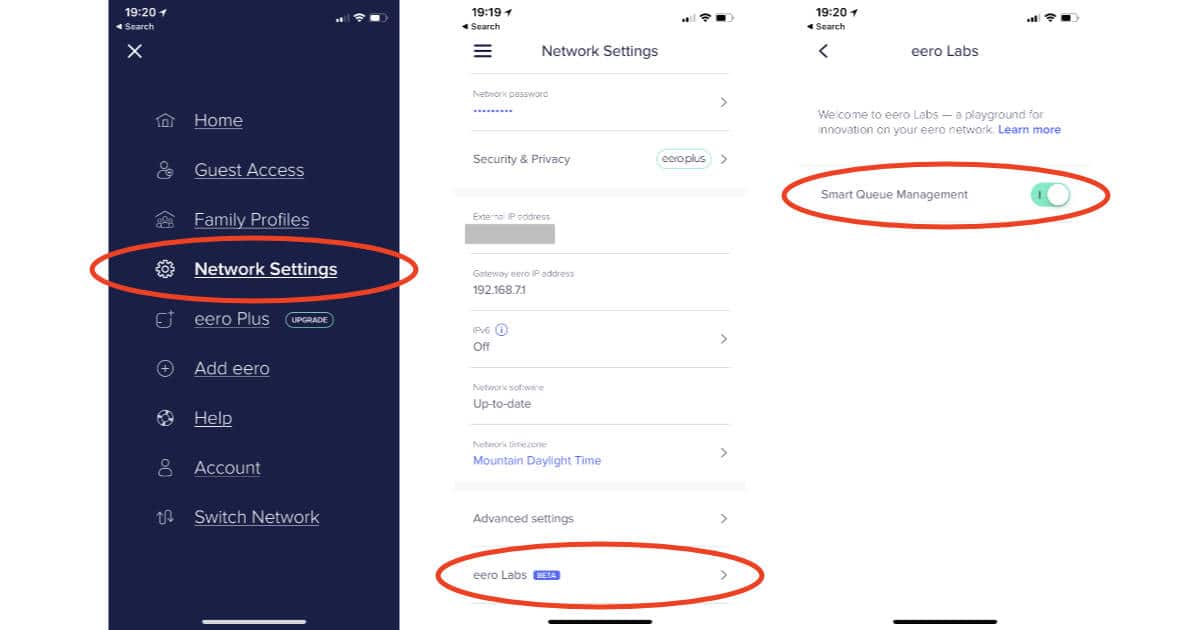 The idea behind SQM is intelligently managing the bandwidth available to every device on your network and reduce buffer bloat. eero says their system balances bandwidth needs without hobbling individual devices, which equates to giving everything on your network its fair share.
[Test Your Router's Ability to Handle Full Speeds and Avoid Buffer Bloat]
[Intel's Mac CPU Roadmap, Network Buffer Bloat Explained – TMO Daily Observations 2018-05-24]
If you have trouble with sluggish network performance from some devices when you're streaming big movies, for example, that problem should go away. Bonus: You won't notice a performance hit for your streaming movies.
You don't need to worry about restarting your eero router or any devices on your network. Once SQM is enabled it starts doing its thing transparently and in the background.