If you have an iPad Pro and Apple Pencil and want to quickly jot a note you don't need to unlock your tablet first. You can make new notes from the lock screen without a passcode. Read on to learn how.
First you'll need a 12.9-inch or 10.5-inch iPad Pro, and an Apple Pencil that's already paired. Now tap on your iPad's lock screen with the Apple Pencil to launch the Notes app.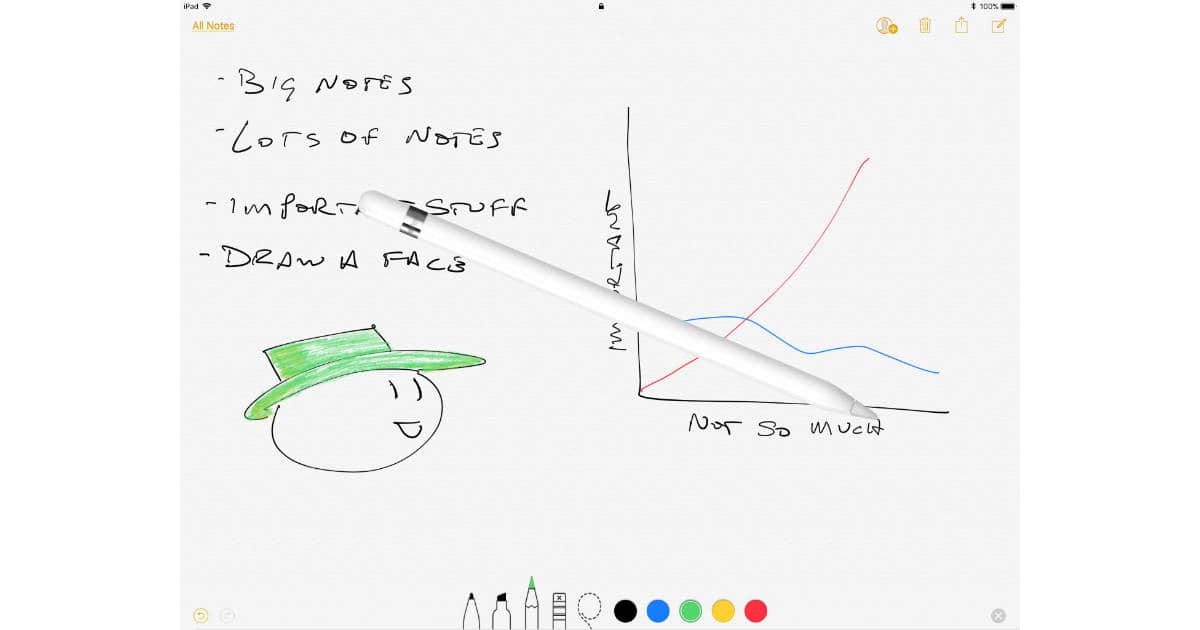 You'll see a locked down version of the Notes app, which makes sense because you don't want just anyone looking through your notes. Anything you write or draw, however, will be added to your Notes library.
If that sounds a little too creep for you, just disable the feature. Here's how:
Launch

Settings

Tap

Notes

Tap

Access Notes from Lock Screen

Choose

Off
That stops your Apple Pencil from showing the Notes app from the lock screen. You can also leave it set to the default action of creating a new note, or set it to show the last note you made from the lock screen, or even the last thing you viewed in the Notes app.
Tapping your Apple Pencil on the lock screen makes it easy to start writing new notes without interrupting your flow or conversation, and it saves you a few taps, too.
I typically don't use Apple's Notes app so I changed my setting to Off. I don't need any surprise drawings from my friends, if you know what I mean.