Google's annual I/O conference was yesterday, and the company introduced a slew of features that should make Apple work harder. Competition is healthy after all, and I can't wait to see how Apple will compete at WWDC 2017. While reading the news, a new feature coming to Android stuck out at me.
In Android O, apps that have pending notifications will have three dots at the top of the icon. You can tap on these dots to quickly act on the notification. iOS has a similar feature. You probably know that you can 3D Touch app icons, but did you know you can 3D Touch folders? Here is Apple's notification trick.
Screens Versus Folders
There are two camps that Apple customers fall into: those who organize with folders, and those who organize with multiple home screens. I fall into the former camp. I live for organization and alphabetically sort my apps onto one home screen. But this means that I have a bunch of folders. This tip is particularly helpful for those in the Folder Camp.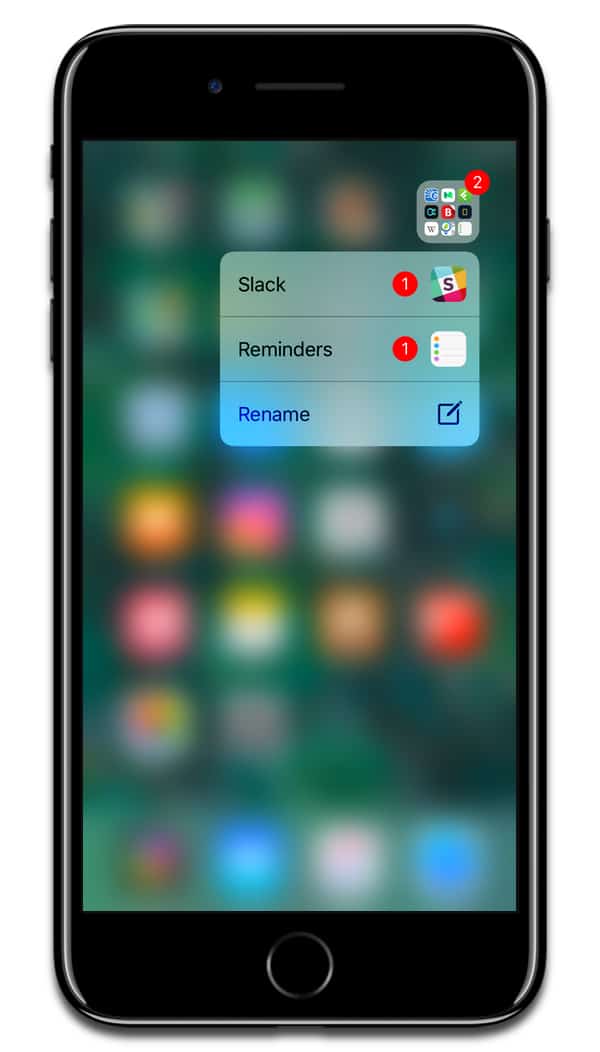 When an app is in a folder and has a pending notification with a red badge, you can 3D Touch folders to see which app it is. It doesn't show quick info about the notification, but you can tap on it and immediately go into that particular app.
This should save you from opening a folder and swiping to the app, especially in a folder with multiple pages of apps. And if you don't have an app with a notification, you can 3D Touch a folder to quickly rename it.