The cloud is a lie.  And if you believe in it, you're not only a sucker, you've been brainwashed into accepting your lot as a 2nd class digital citizen.
The cloud is a lie because it convinces you of at least two Stockholm syndrome things: (1) you don't deserve to own or control your own data, and (2) security for your data does not matter.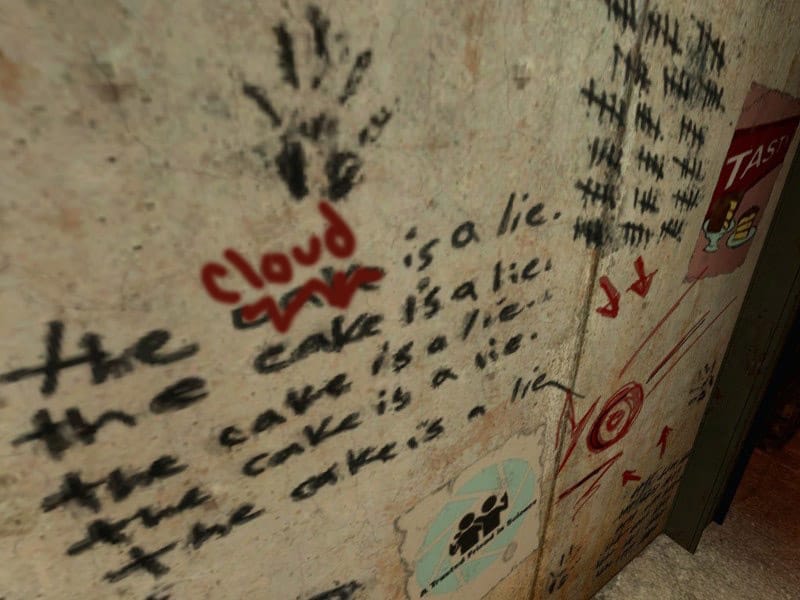 In support of this, here is a small portion of the many now defunct cloud services that have left their users holding their collective…um…frustrations.
A Partial List of Defunct Cloud Services
 Cloud Service
Notes

Music

Apple Ping
Not sure you lost much when Ping was shut down, as it was more a baby music related social network. However, it shows that even mighty Apple can and has turned the "off" switch to its cloud services
Microsoft's Zune Music Service
All that DRM music is now useless (as are the players) because there is no cloud DRM authorization server to unlock the music people bought
Walmart, Yahoo, Virgin DRM
Zune'd
Ritmoteca
Zune'd
Samsung's Milk
Zune'd
Grooveshark
For users who put in a lot of energy crafting and curating their play lists, well those nicely managed playlists are gone with the wind
Last.fm 
More of a streaming radio service, but it 'poof'd'
Rdio
Playlists Grooveshark'd, bye bye
Rhapsody, Napster
Zune'd and Grooveshark'd
Streamnation
Grooveshark'd

Online Backup and Storage

copy.com/CudaDrive
Both file storage and back up services go 'poof'd'
Cubby
LogMeIn is a successful company and Cubby was a dropbox like service that went 'poof'd'
Dell's DataSafe
Dell's cloud and backup storage goes 'poof'd' but now they want you to move to Dell Backup and Recovery service, because this time, they won't let you down baby. This time they've changed….
F-Secure
Personal storage that aggregated all your data from numerous sources, then went 'poof'd'
Megaupload
Personal file storage service embroiled numerous litigations, but your data went 'poof'd' with no real warning or way to get at it
Norton Zone
30-60 days notice given to 'get your stuff out' of their cloud storage, and then it went 'poof'd'
Nirvanix
Cloud storage provider goes bankrupt. Of course the new owners (and perhaps their Russian hacker friends) will have much more than a week to make sense of what you thought was your data.

  Good luck guessing what they did with that data

Pogoplug
Hope you got your data down with the luxurious week of time they gave you. Another cloud storage provider gone bankrupt
Seagate's Wuala
Another major company closing down cloud storage that went 'poof'd'
Symantec's Backup Exec.cloud
At least Symantec gave users a year to get their backup data out, but nonetheless, a large company 'poof'd' their backup service.

Productivity

Google Health
Yea, trust your health, and health data to the cloud.  Super smart play.

  Google says they would delete the data after 6 months… you hope

Meizu Flyme
Nothing like your document management system going up in smoke… "Meizu said all apps and services that are tied to the Flyme cloud service, including the Document Management and Gallery apps, will be completely deactivated […so you know, go $%&* yourself]"

Hardware

Coin 2.0
The cool multi credit card is useless without the cloud servers as you cannot reprogram your own hardware card
Revolv
Nest, the maker of smart thermostats (now owned by Google), killed this smart home hub product, so you know, good luck with your internet based smarthome/thermostat and other Internet of Things not working in the future

Software as a Service Backend

Cisco's Intercloud
So you think that Amazon's AWS, Microsoft's Azure, and Google Cloud are forever and they can never go away? Well tell that to Cisco about its Intercloud
DroneShare and DroneKit
Nothing like a flying device depending on some no longer functioning backend server
Facebook Parse
Parse was used by app/services/sites developers as backend to store and manage data for their app/services/sites
Next: Poof Goes Your Music, Backups, and Cloud-Reliant Hardware