Apple earlier this month announced a free repair program for certain iPhone 6s models which suffer from battery issues, with the company asking users to visit their local Apple Store if their device was experiencing problems. But now, thanks to a little bit of inside information courtesy of 9to5Mac, users can check to see if their iPhone 6s is even eligible for the repair program before they leave home.
The iPhone 6s "Unexpected Shutdown" Problem
Earlier this year, some iPhone 6s owners began to see their devices automatically power off even though ample battery charge remained. Apple officially acknowledged the problem this month, stating that the issue affected only a "very small number" of iPhone 6s devices that were manufactured between September and October 2015. There's no confirmation from Apple on what exactly constitutes a "very small number," but many iPhone 6s users expressed their frustration on various forums and in social media.
Users who have experienced unexpected shutdowns with their iPhone 6s and iPhone 6s Plus are asked to take their device to an Apple Retail Store or Apple Authorized Service Provider for diagnosis and a free repair. However, Apple notes that users with damaged iPhones, such as cracked screens or water damage, may be ineligible for the free battery repair without first paying for the unrelated out-of-warranty damage.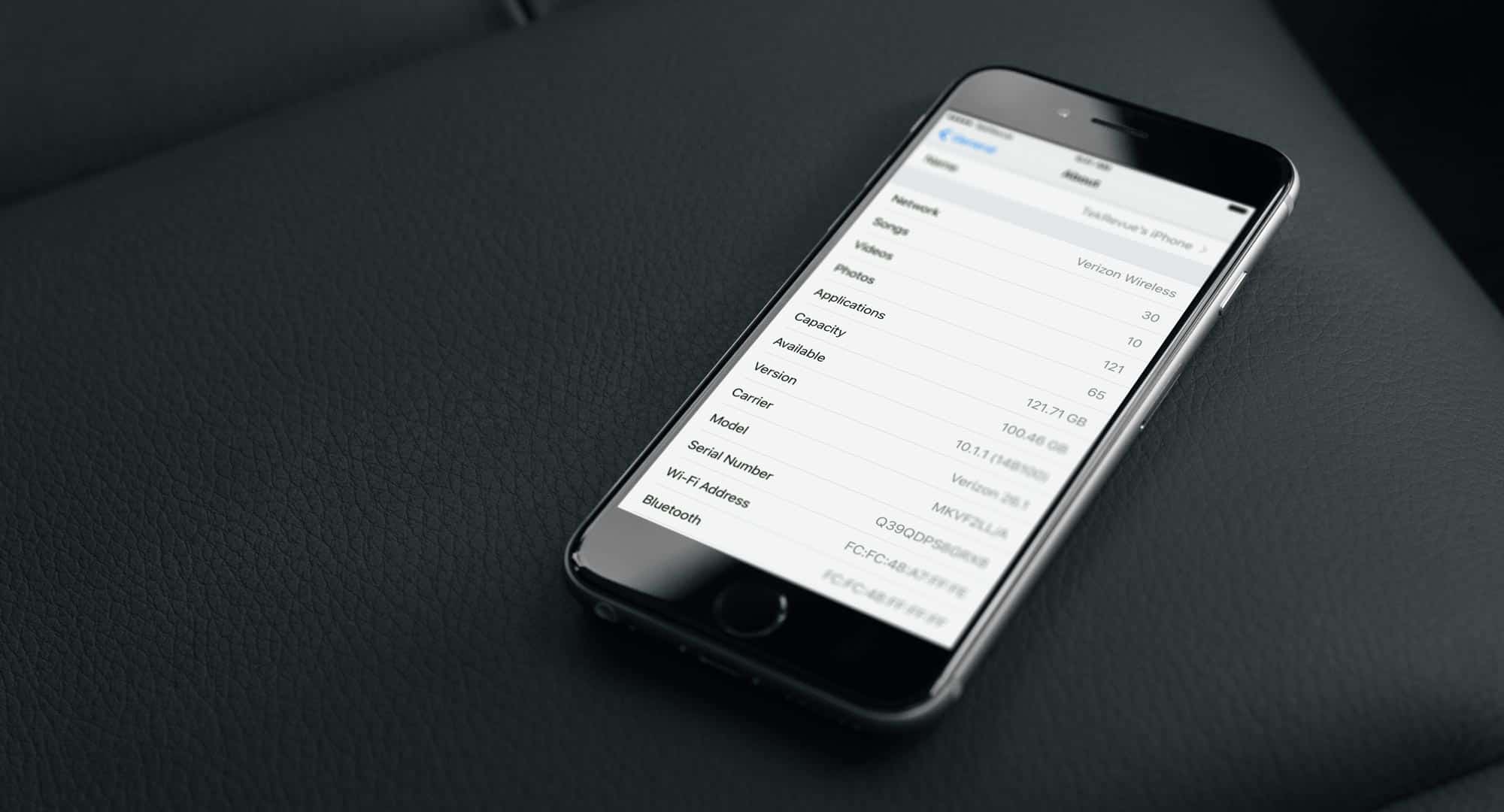 Unlike prior service repair programs, Apple is not offering an online tool for users to verify their device eligibility. Such tools typically involve users entering their device's serial number for confirmation. However, information provided by Apple Retail employees to 9to5Mac allows users to perform the same serial number check at home, potentially saving you a trip to the Apple Store.
Check Your iPhone 6s Serial Number for Eligibility
To check your iPhone 6s or 6s Plus, you'll need to find your device's serial number. The easiest place to find this number is in the Settings app. Just navigate to Settings > General > About and you'll see the serial number listed near the bottom.
Alternatively, you can also find the serial number on your iPhone 6s retail box, or by connecting the device to a computer running iTunes and checking on the device page.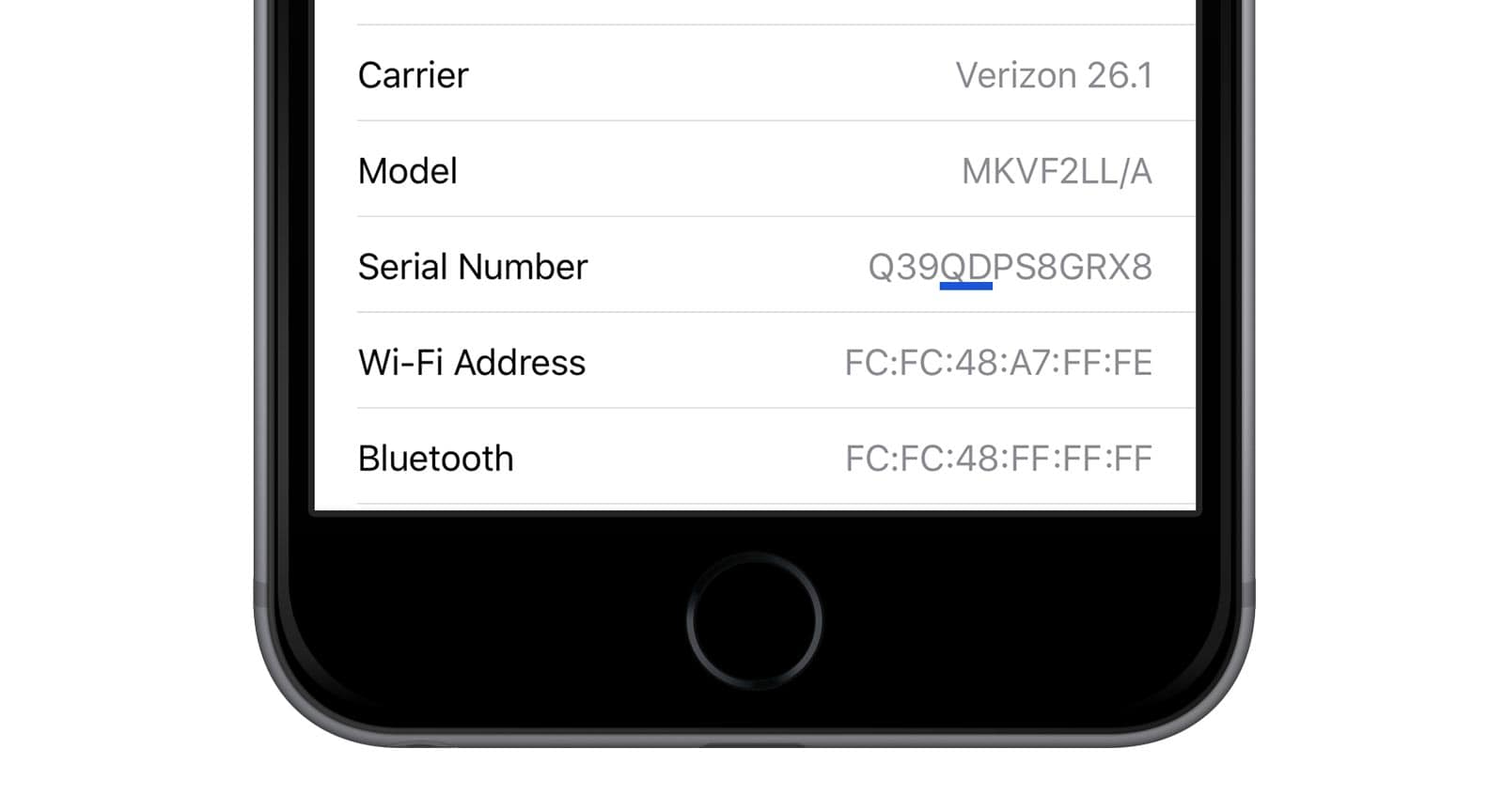 Next, you'll need to compare the fourth and fifth characters of your serial number against the list below. If the fourth and fifth characters match one of the entries below, it means your device is potentially affected by the battery flaw, and you'll want to schedule your visit to the Apple Store.
Q3
Q4
Q5
Q6
Q7
Q8
Q9
QC
QD
QF
QG
QH
QJ
Before you head in for repair, note that Apple is reportedly handling repairs differently based upon supply. If parts are available, employees are repairing devices if possible. However, there are also reports that the company is replacing the entire device in some instances. Therefore, make sure to back up your iPhone data via iCloud or iTunes prior to seeking repair.
The free battery service program is available to eligible iPhone 6s models up to 3 years from the device's initial retail purchase date. For customers who already paid for service prior to the launch of the free service program, refunds can be obtained by contacting Apple.