There are a number of Lock Screen privacy settings you can find on your iPhone and iPad. It doesn't matter if you have Touch ID or Face ID; the settings apply to both kinds of devices.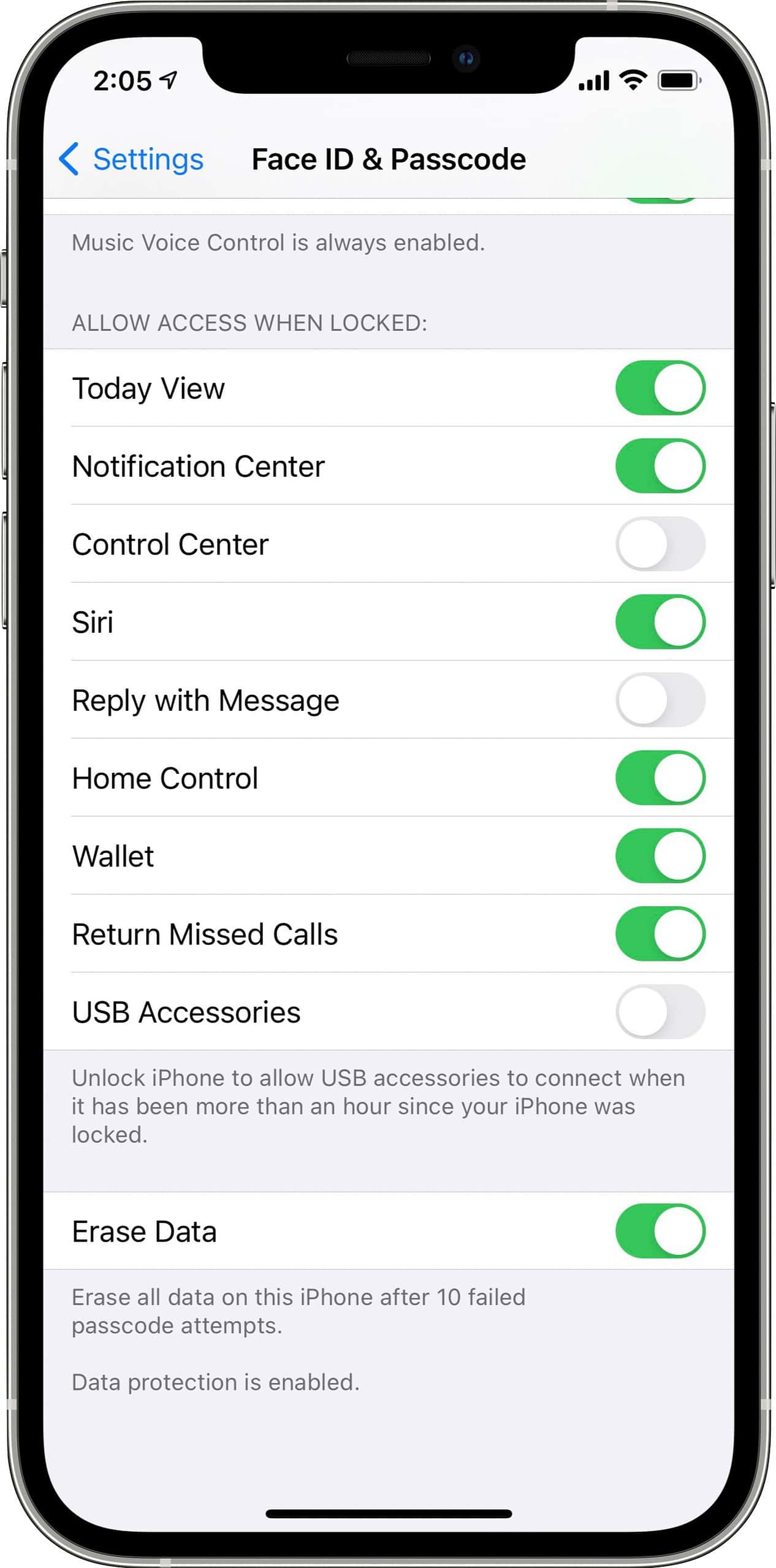 Lock Screen Privacy Settings
Open

Settings

.
Scroll down and tap on

Face ID & Passcode, or Touch ID & Passcode

.
Scroll down and you'll see a section called Allow Access When Locked. These are certain features of your device that you can choose to restrict. If someone gets hold of your device, you can make sure they can't access things like Control Center, Notification Center, Today View, Siri, Reply With Message, Home Control, Wallet, Return Missed Calls, and USB Accessories.
That last one, USB Accessories, means that if it has been more than an hour since your device has been locked, it won't accept input from accessories that plug into the Lightning port, except from a charger of course. This is a good setting to disable if you're worried about hacking devices like GrayKey.