If you've got a bunch of events that you need to move to a different calendar, then macOS has you covered. Now, this is different than what you'll do if you want to merge everything from one calendar to another—I wrote a tip about that a few months ago, so head on over and read about it if that's how you wanna do things. But if you're just looking to switch, say, ten or fifteen events, then this'll save you a ton of time.
The first thing you'll do is change to month view—this, I think, is the easiest way to get started. To do so, press Command-3 or click on the "Month" option in Calendar's toolbar.

Once you're there, find the events you'd like to move, then hold down Command on your keyboard and click on each one to select them all in turn.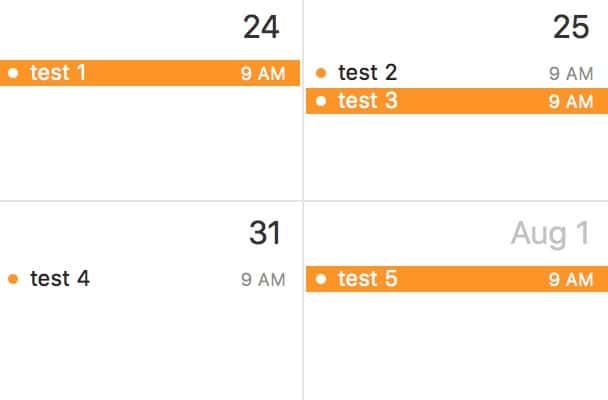 When your events are highlighted, right- or Control-click on any one of them. From the contextual menu, then, choose the "Calendar" option and pick the one you'd like to move your selected events to.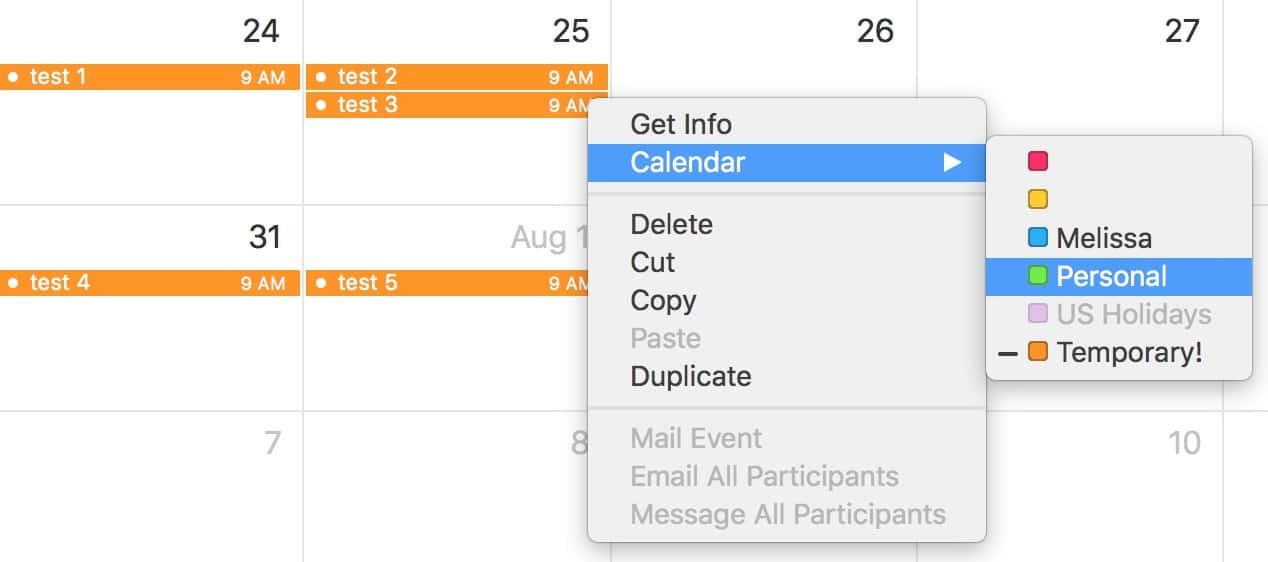 And that's it! Those events will swap to the calendar you chose, and you can move on with your life. Well, assuming you have one outside of organizing your calendar. Like, um…I do. Yeah. Totally.