With macOS Mojave, Apple got rid of Grab, the screenshot app that's lived in Applications > Utilities since dinosaurs roamed the earth, and replaced it with a program simply dubbed Screenshot. You may have already noticed that using Command-Shift-3 or Command-Shift-4 to take a screenshot with Mojave will show you a little thumbnail of your image in the lower-right corner of your screen.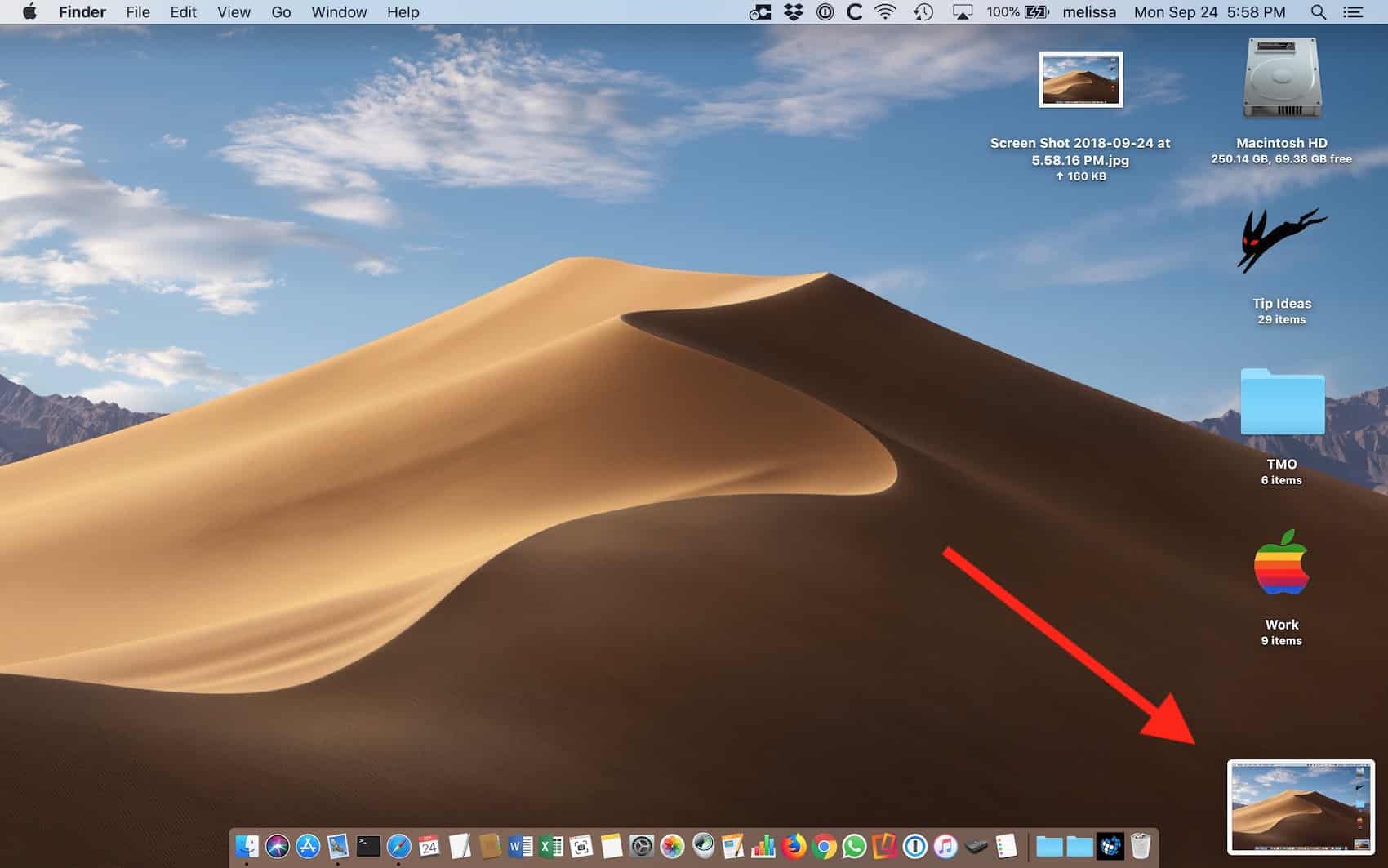 If you ignore the thumbnail, it will end up wherever your default screenshot location is (usually the Desktop) after a few seconds. If you click it before it disappears, though, you'll get a markup toolbar so that you can add embellishments, then your Mac will save the changes when you click "Done."

I know I say this a lot, but if you don't like this change, you can turn it off, which'll make your screenshots behave the way they did under High Sierra. (But you'll still have access to the fancy new Screenshot app itself if you want to use it.) All you have to do is this: Open Screenshot from Applications > Utilities or by clicking its icon in your Dock…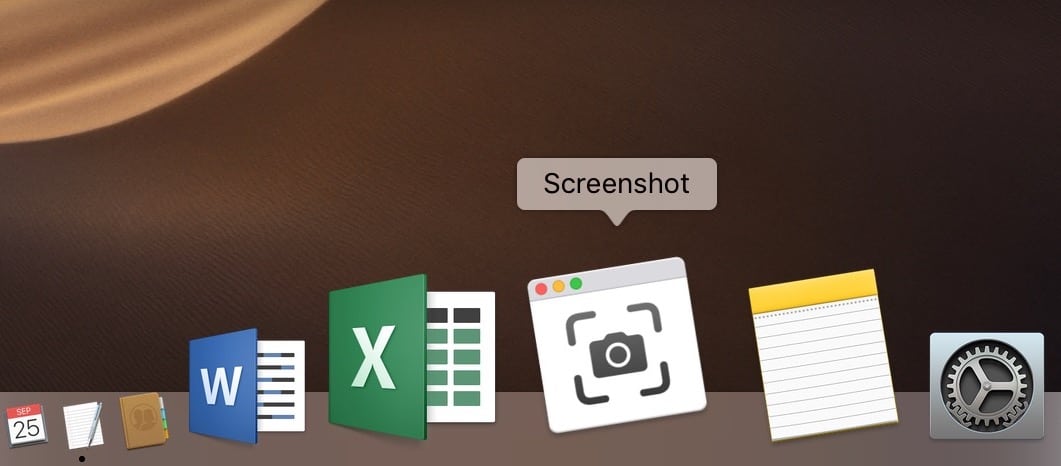 …or use its associated keyboard shortcut, which is Command-Shift-5. However you get in, though, you'll see a new interface for screenshots with a bar at the bottom; if you click "Options," there'll be the "Show Floating Thumbnail" preference, which you can click to disable.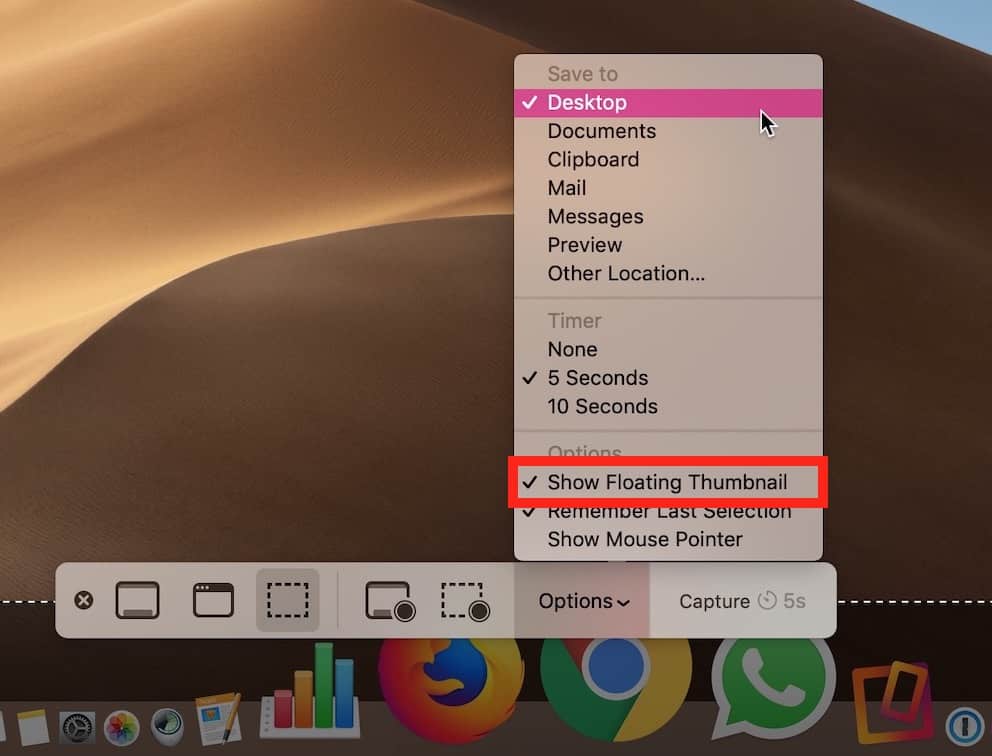 As you can see, you could also use those options to save screenshots to a different location, turn on a timer so you can set a scene before the picture is taken, and so on. And the square icons to the left of that bar will let you pick between capturing windows, capturing the whole screen, or even recording the screen. But by disabling that "Show Floating Thumbnail" option, you can go back to High Sierra, at least as far as your screenshots are concerned.
Finally, here's one more quick trick: If you hurry over and right- or Control-click on the thumbnail after you take a screenshot, the contextual menu that appears will give you shortcuts for popping the item right into Mail, for example, or saving it into Documents instead of onto your Desktop.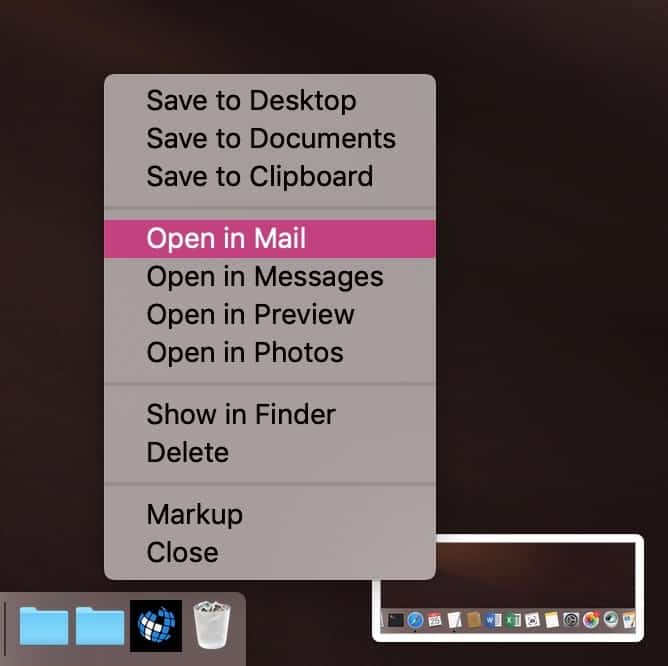 OK, that's pretty cool. I admit that I recovered Grab out of my Time Machine backup just because I like it, but this little feature may make me use Screenshot too…and even leave that floating thumbnail enabled. Maybe I'm not such an old fart who's scared of change after all.
No, I totally am.