The Dashboard is a little-used feature in macOS that's been around for a while, running in the background. I'm not positive when Dashboard was first introduced, but it's pretty under-appreciated. This feature is nice, but what if you don't want it lurking about? Let me show you how to disable it altogether on macOS Sierra 10.12.4 and later.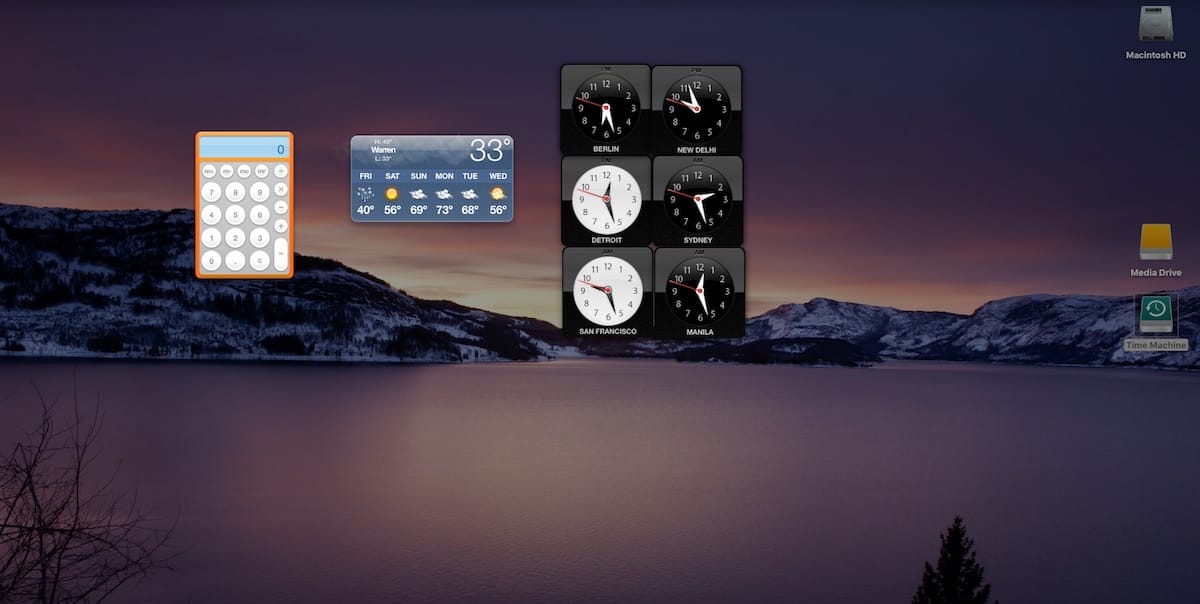 What Is the Dashboard?
The macOS Dashboard offers a screen of widgets that provide weather, a dictionary, stock updates, world clocks, and much more. To be frank, though, almost everything you can get out of Dashboard you can probably replicate in the Today view of macOS Sierra's Notification Center. So, if you haven't used it in months, you might as well disable it.
Okay, How Do I Disable the Dashboard?
I'm going to show you an easier way to disable the Dashboard below, but let me start with the geeky way. On previous versions of OS X, you could only disable the Dashboard from the Terminal. To do so, you would launch Terminal and then run the following command:
defaults write com.apple.dashboard mcx-disabled -boolean YES
Then, you would need to kill the currently-running Dashboard by reloading the Dock. Still in the Terminal, you would type:
killall Dock
That would disable the Dashboard completely, but you had to be brave enough to do it. The process is much easier and safer in macOS Sierra. To do so, start off in the System Preferences app and then click Mission Control.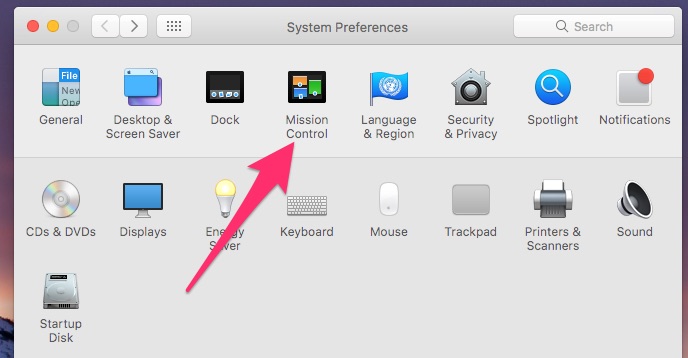 There's now an option in this preferences page to disable the Dashboard. Click on the dropdown menu, and you can choose Off, As Space, or As Overlay. If you choose As Space, the Dashboard will be a separate virtual screen that you access by pressing Command-Left Arrow. With As Overlay selected, Fn-F12 will bring the Dashboard to the front of your screen, overlaid on your desktop. Off, of course, disables feature completely.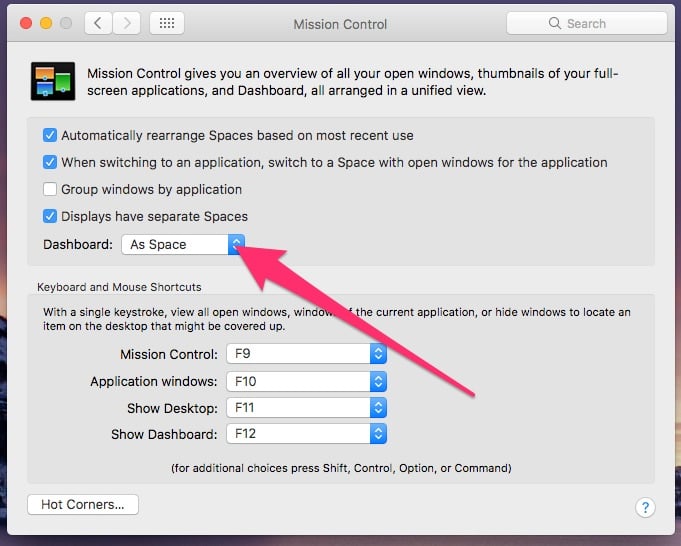 Why Bother Disabling the Dashboard?
There are a couple of reasons for disabling the Dashboard. One is the possibility that you might accidentally get into it and not know how to escape from the Dashboard. (You can press Fn-F12, click in an empty space in the Dashboard or press Command-Right Arrow, by the way.) The second reason is to simply conserve used memory. It doesn't use much, but the Dashboard does take up system memory.