It looks like Tidal co-owner Jay Z doesn't think Apple Music and Spotify are cool any more because he pulled his albums from the streaming music services. It looks like just his original content is gone while collaborations with other artists are still available.
Apple hasn't said anything, but Spotify did confirm via Twitter that Jay Z requested his catalog be removed.
@PinoyBroski Hi there! We can confirm that some of Jay Z's catalogue has been removed at the request of the artist /LP

— SpotifyCares (@SpotifyCares) April 7, 2017
Spotify didn't say if Jay Z's decision was based on friction between Tidal and other streaming music services. Assuming Kanye West is a reliable source, it's likely that's exactly why his music isn't available for streaming on the two services.
Kanye West bashed Apple Music last year in what amounted to a very public meltdown where he said his music wouldn't ever be available on the service. Shortly after that his "Life of Pablo" song showed up there, and not long after the whole "Saint Pablo" album was available, pretty much killing the claim that his music would stream exclusively on Tidal.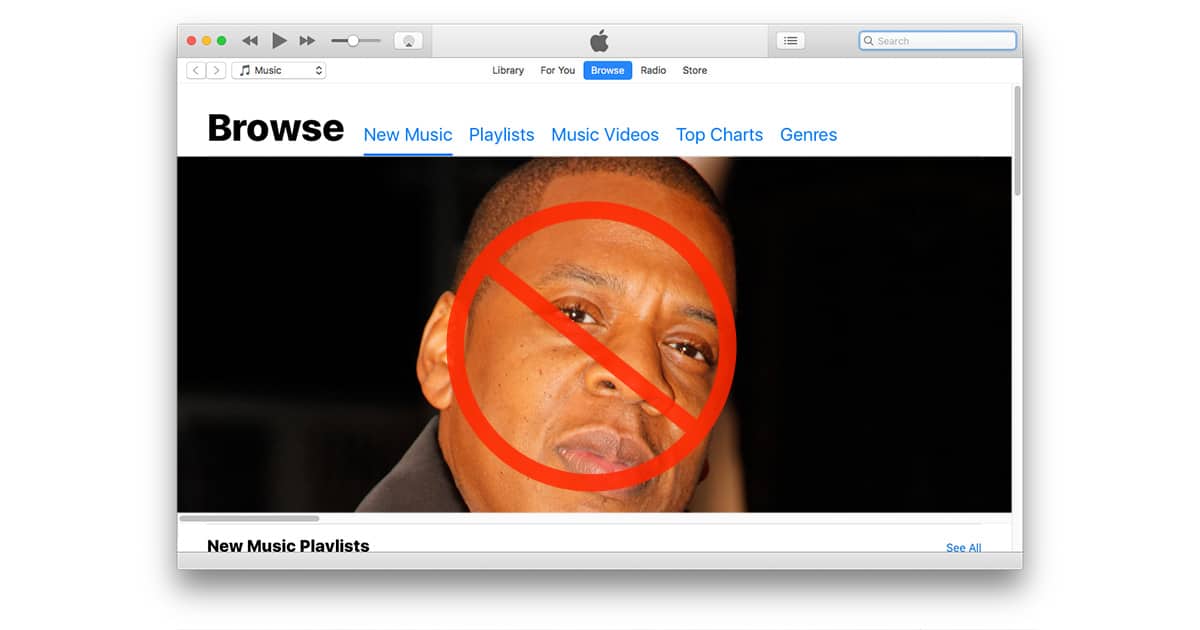 Tidal's claim to fame is higher quality streaming audio and that it is artist-owned. The US$19.99 subscription level does offer higher bit rate tracks, although its $9.99 a month service offers the same file quality as competitors. For practical purposes, that means the only real difference between Tidal and Apple Music and Spotify are exclusive streaming deals.
If Jay Z did pull his albums to make Tidal more enticing to Apple Music and Spotify customers he should get ready to be disappointed. He's more likely to push people into pirating his songs than convince them to switch streaming music services.
[Thanks to MacRumors for the heads up]