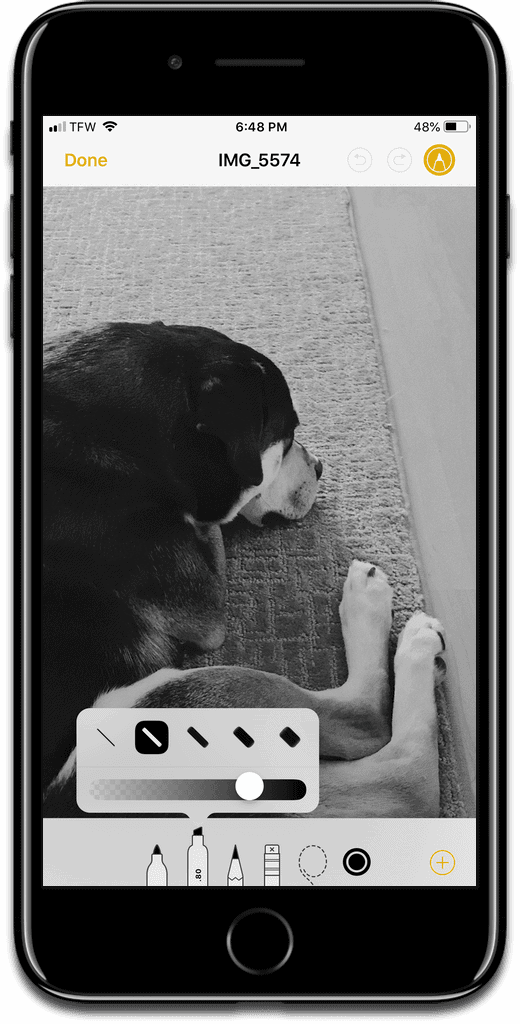 Markup is a feature that lets you add drawings, signatures, and text to an image or PDF. There are different tools you can use to achieve this. The other day I found out you can change the opacity of these tools in Markup.
[macOS Sierra: Using Markup in Photos]
Tools in Markup
The tools in Markup are:
Pencil
Highlighter
Marker
Lasso
Zoom
Text
Shapes
When you use the pencil, highlighter, and marker, you can change the opacity and line thickness. Just tap on the tool, then tap again to make refinements.