If you want to get rid of everything Apple has on you—including stuff like your iTunes purchases and documents stored up in iCloud–then there is a way you can do that all at once, and it's not hard. In fact, the not-hardness of it is a little disconcerting for how scorched-earth this really is. In fact, I can't stress enough that you don't want to walk through the steps below unless you're really, truly done with the Apple ID in question, because this'll kill it and all of the info associated with it.
But once you decide that you want your Apple ID to be kaput, what you'll do is visit privacy.apple.com and sign in. After you do so, you'll see this lovely warning.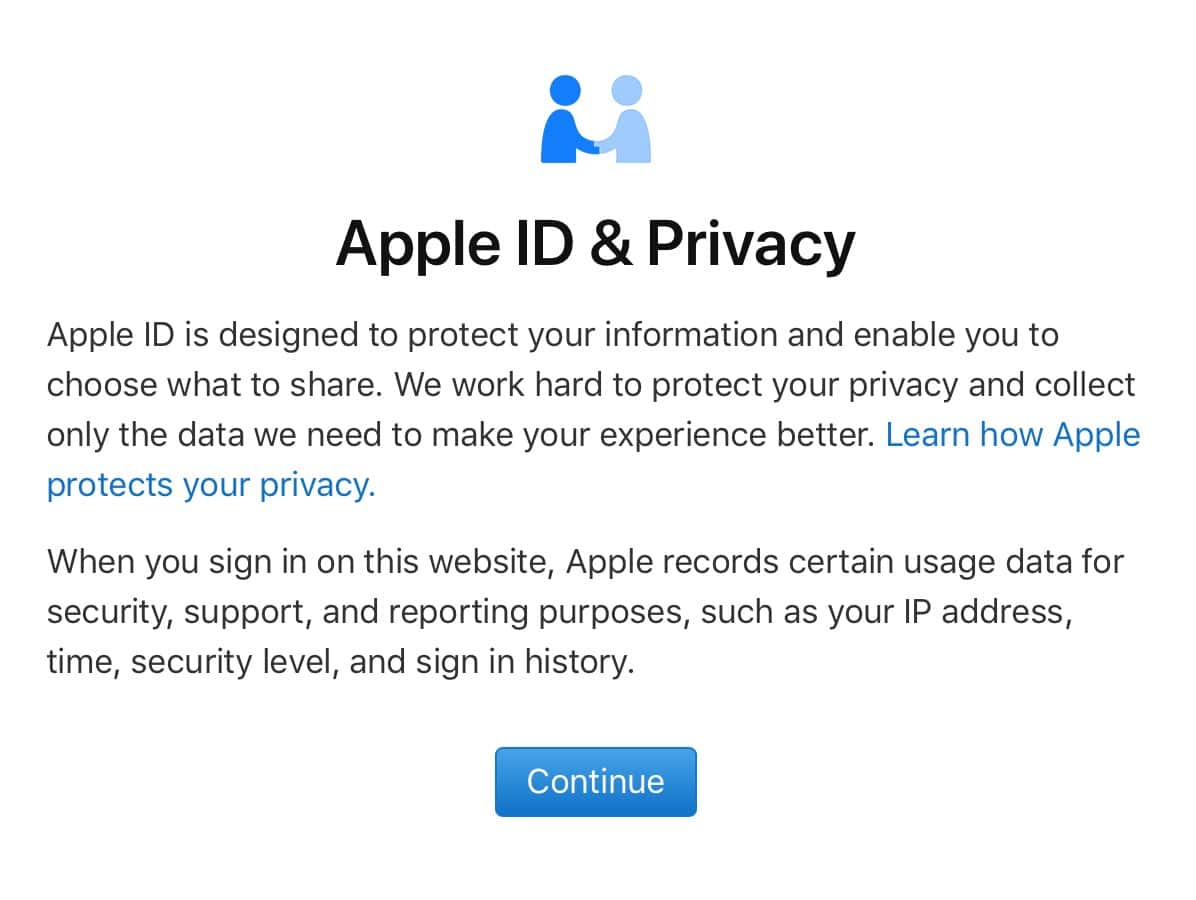 Click "Continue," and you'll be presented with the two things you can do to move forward with your privacy concerns.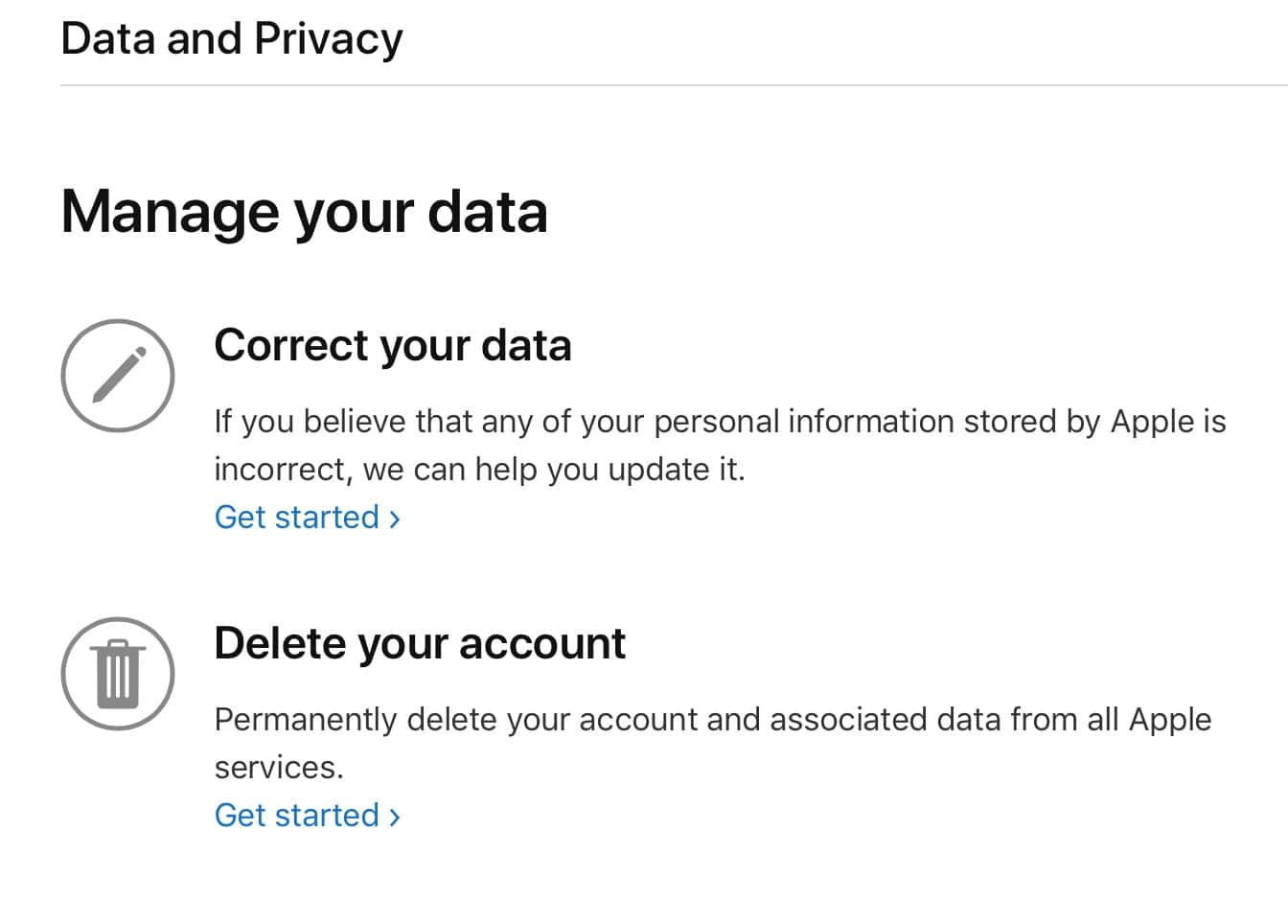 "Correct your data" will give you advice on what you'll do if you find your account data (like your Apple ID payment info) to be in error, along with a link to contact the privacy team at Apple if need be. But if you click "Get started" under that "Delete your account" section, you'll get to read through a long page with the details on what you're about to do and the steps you should take first. Backing up is a great idea!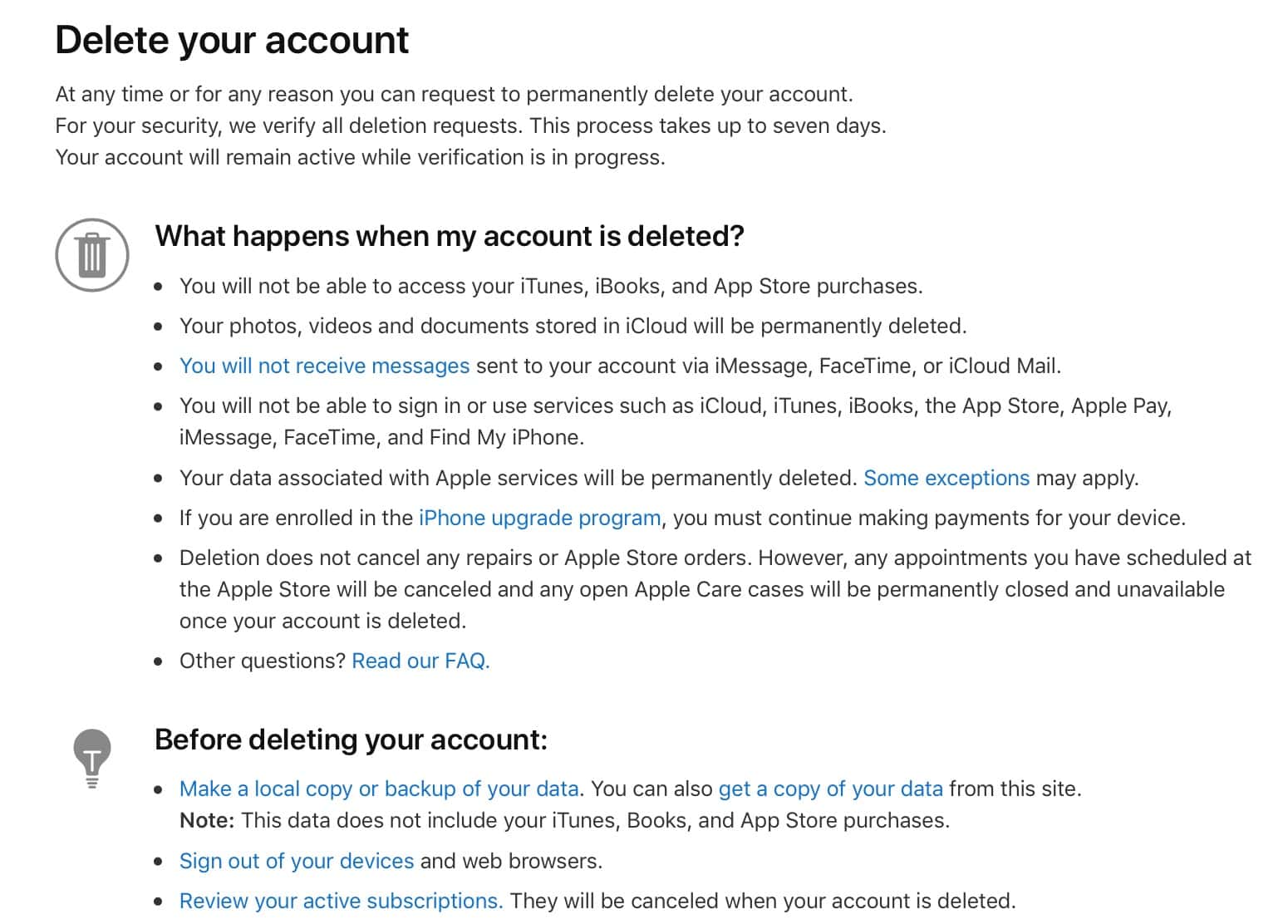 At the bottom of that screen is a drop-down to select a reason for your deletion. Pick that, and then click "Continue"…

…after which there'll be more legalese. On that page, Apple discusses "important things to know before deleting your account," which include:
You will lose access to your iTunes, iBooks, and the App Store purchases.

Your iCloud Storage plan will be canceled.

If you have subscriptions, they will be canceled.
So if they haven't already made it clear, uh…you're about to do something serious.
Anyway, once you click through a couple more screens that indicate you agree to terms and conditions and still understand what you're doing, Apple will give you an access code that you'll use to contact support if you need to.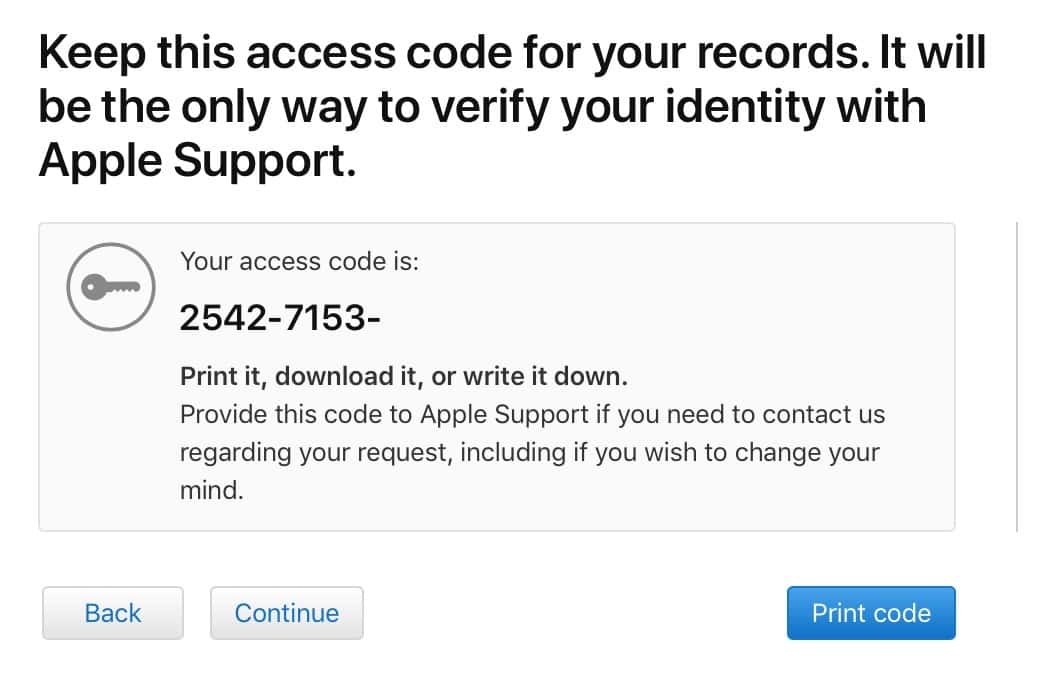 After which you'll have to type it in to prove you have it. And copying and pasting won't work because Apple is on to you and your tricks.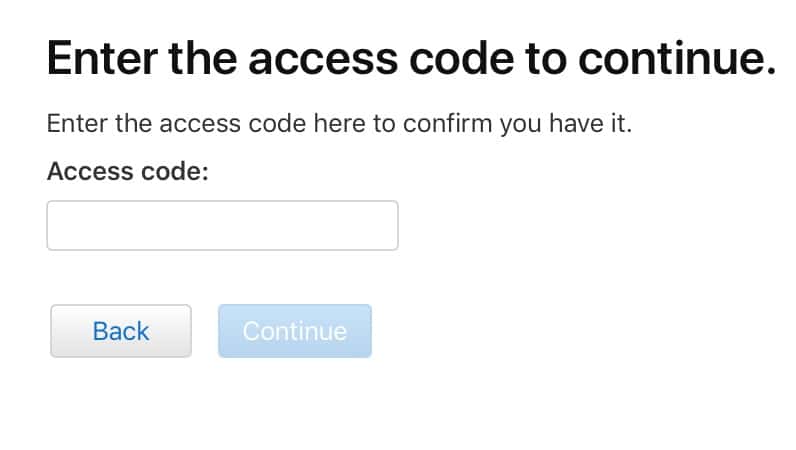 But then…to defeat the final boss, there'll be a big red button: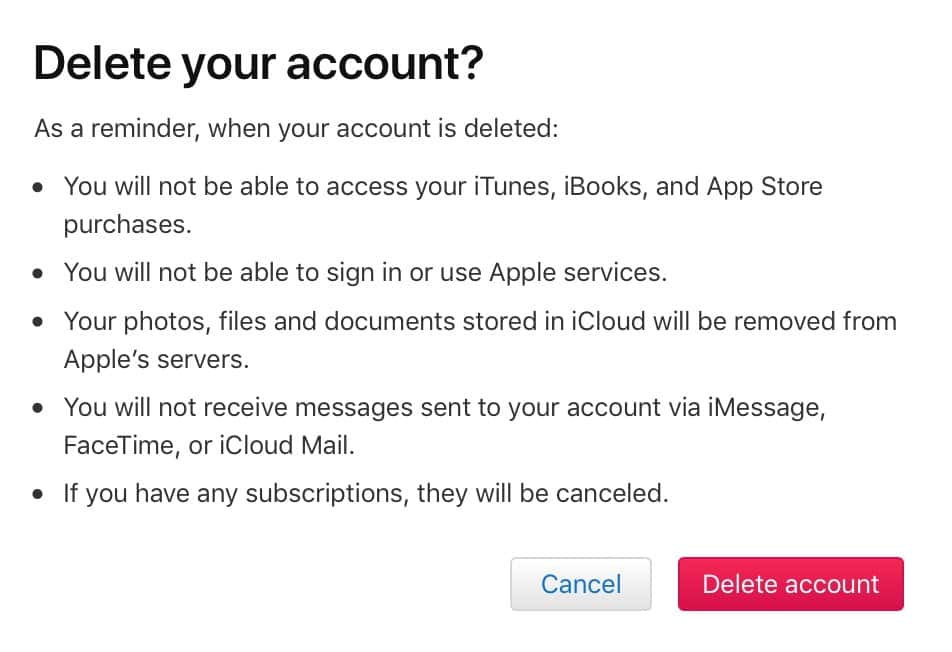 Click that, and you'll be done! The process can take up to seven days to complete, though, as Apple notes on the subsequent page: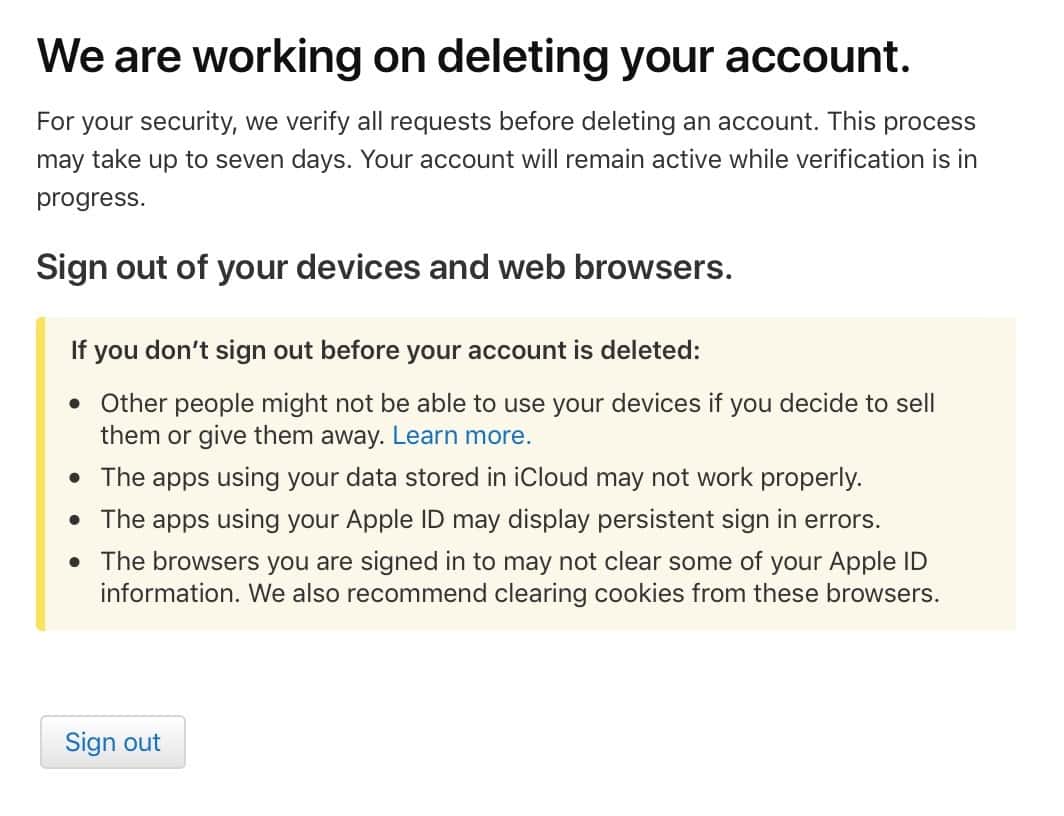 Well, that was a lot of clicking through screens to finish! I guess it's good though; there was a lot of stuff I just removed from my alternate Apple ID. At least, I hope it was my alternate! Wouldn't it be funny if I accidentally deleted my real one?
No. It would not be funny at all, actually.