In iOS 11 there is a way to open links immediately in the background while browsing Safari. The two best-known ways to open links in the background are to long-press the link and 3D Touching the link. This lets you open web pages without navigating away from the current page. Apple has a faster way to achieve this with a Safari finger gesture, and I'll show you how to do it.
Background Links
A Reddit thread suggests that this feature as been around at least since iOS 10, and it works on iPhone and iPad. All you have to do to open links in the background is to tap the link with two fingers. [Update] You'll also need to go into Settings > Safari > Open Links, and choose to open links in the background.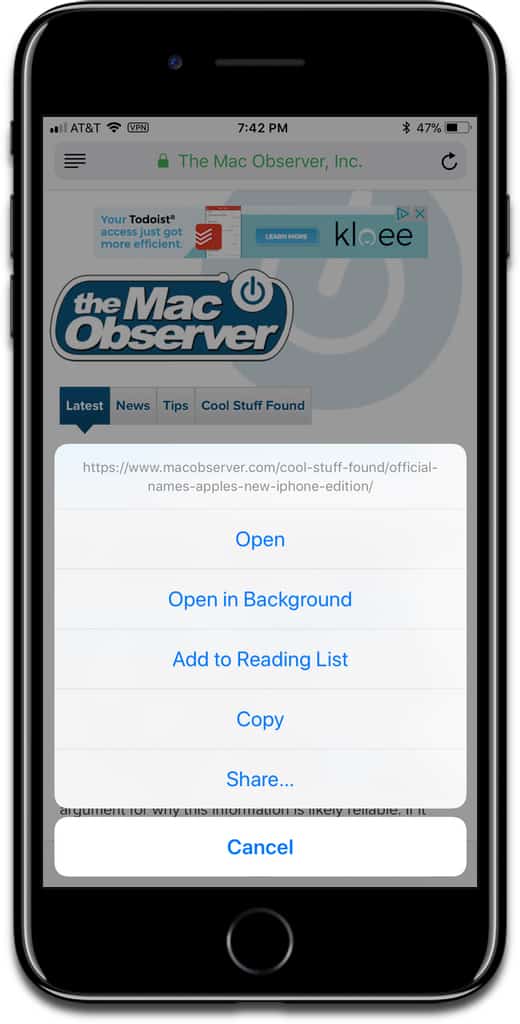 This is a great feature because it's faster to open links this way than long-pressing them or even using 3D Touch. Using Long Press and 3D Touch on a Safari link activates a menu that gives you several options. But if all you want to do is open a link in the background, then a two-finger tap does it immediately.