The Calendar app is one of the utility apps that comes pre-installed on every iPhone. As a pretty simple calendar app, it has the basic features that you would probably need. But like with any other iPhone utility app, there may come a time when you long for something different and better. Whether in terms of features or user interface, there is something out there that may better suit your preferences for a calendar app for your iPhone. So, we've rounded up the best calendar apps for iPhone to help you choose which one to use, either for personal or work purposes or for both.
Best iPhone Calendar Apps That Are Free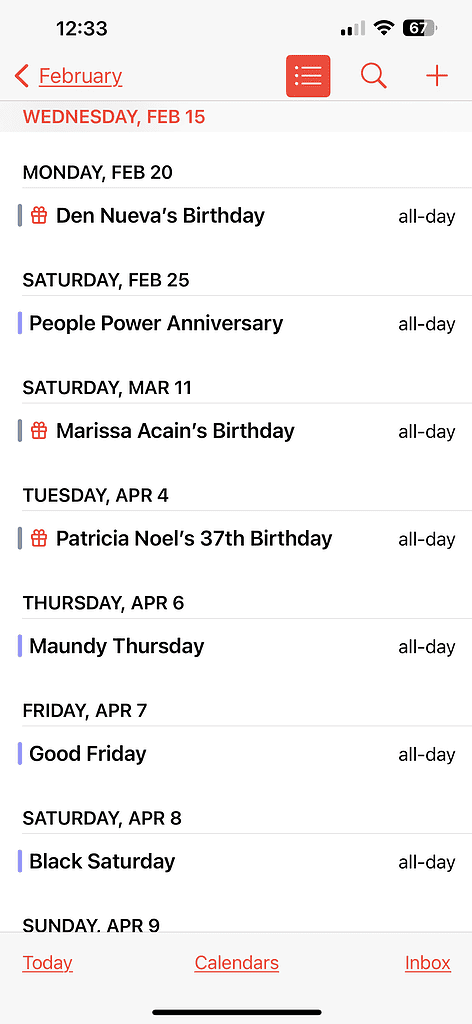 Before I give the other iPhone calendar apps that you can find on the App Store, allow me to say some good things about the stock iPhone calendar app first. After all, I deactivated it but have been using it from time to time. Simply put, Apple's Calendar app for iPhone is a no-nonsense and simple-to-use app that answers all your basic calendar needs. Apple's main concern was to give you an easy-to-use and yet efficiently functional calendar app that works seamlessly across its ecosystem. Cupertino succeeded in doing that.
The Apple Calendar app lets you easily switch from the day, month to year views. By easily, I mean just a single tap and you'll have a different calendar view. If you are actively using your iCloud account, you will be glad to know that the Calendar app allows you to create and share calendars with a few taps. It also syncs with the Apple Maps app and alerts you when it's the best time to leave after considering traffic conditions along your route and estimated travel time.
Availability: Free for all iPhone users
Pros
Completely free.
The clean, smooth, and simple design interface.
Integrates seamlessly with Apple's operating systems.
Cons
Lack of more in-depth customization features.
Too simple and basic.
Best Calendar App with To-Do List Functionality
Any.do: To-do list & planner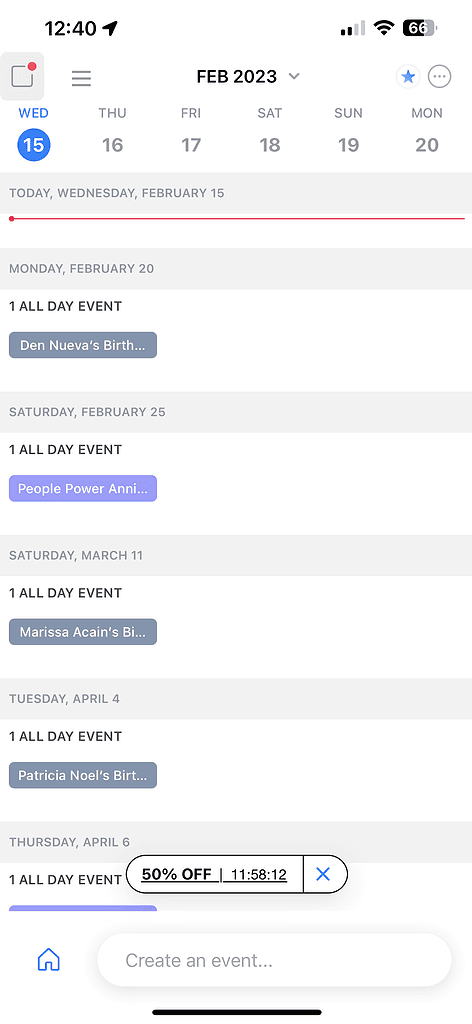 Previously available as two separate iPhone apps, Any.do combines calendar and task management features into one easy-to-use, seamlessly working together app. As a calendar app, Any.do provides useful features such as recurring events, location-based reminders, and natural language event creation.
When it comes to calendar views, Any.do gives you several options including agenda, day, three-day, and week. Additionally, you can also add a widget to your iPhone's Home Screen that displays either a bird's eye view of today's tasks, calendar events, and more.
Availability: Free, Offers Premium Version via In-App Purchases
Pros
Excellent sharing features.
Daily reviews.
The simple and yet elegant design interface.
Cons
Location-based reminders and collaboration features are available only in the premium version.
Best Calendar App That You Can Access Across Your Devices
Calendars: Planner & Organizer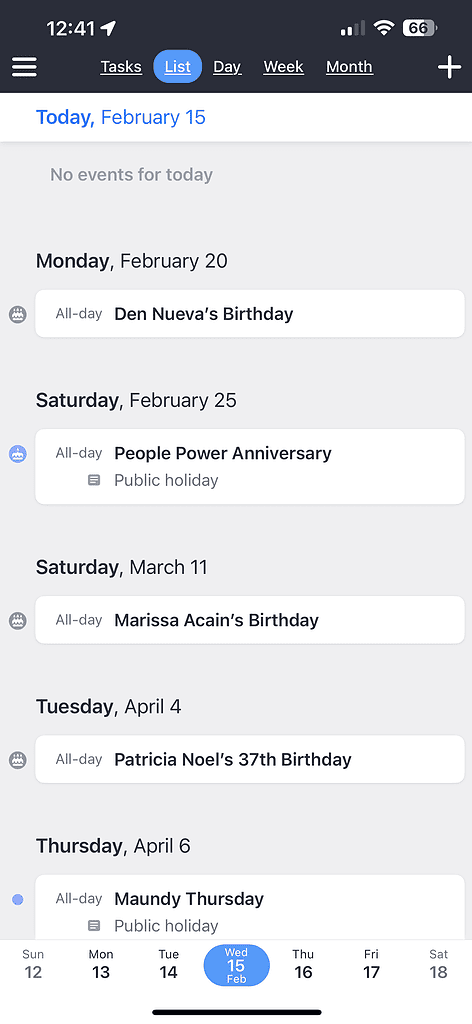 One thing worth noting about this calendar app is the way it presents the weekly view. This is usually displayed vertically, as in many other Calendar apps. But for Calendars, the week view is displayed horizontally, with events lining up to the right. This helps in presenting a clean, highly legible week compared with the confusingly narrow vertical view.
Similar to the design, Calendars has an intuitively designed interfaces and event creation workflows. Additionally, Calendars also feature natural language processing for a more personalized creation of entries. Also, the app natively integrates with Siri, Reminders, GoTo Meeting, and Zoom.
Availability: Free, Offers Premium Version via In-App Purchases
Pros
Drag & Drop feature for events.
Supports custom repeating events.
Sends SMS notifications for events.
Ability to manage calendars online or offline.
Cons
Minor glitch when swiping through the monthly view.
Best All-Around Calendar App for Power Users
Fantastical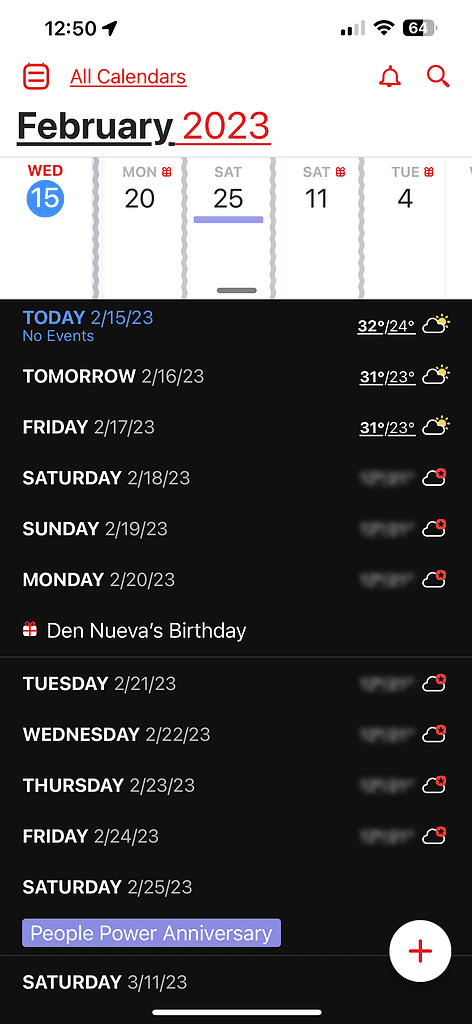 Among the iPhone calendar apps on this list, Fantastical will probably impress you the most. That's because the app combines aesthetics and features to become a very capable and gorgeous calendar app. The Fantastical user interface is simply intuitive and beautifully designed. The app's use of color gives you a glimpse of your daily schedules worth noting.
One outstanding feature of Fantastical is its natural language event creation. When you type a certain word in a calendar entry, it suggests existing entries where that word has been used. That way, you are ensured that you won't be duplicating schedules and events on your calendar.
Availability: Free, Offers Premium Version via In-App Purchases
Pros
Well-designed user interface.
Natural language scheduling features is commendable.
Syncs well with Google and iCloud.
Cons
watchOS synchronization is a little bit slow.
Limited features offered in the free version.
Best iPhone Calendar App for Its Design and Functionality
Dawn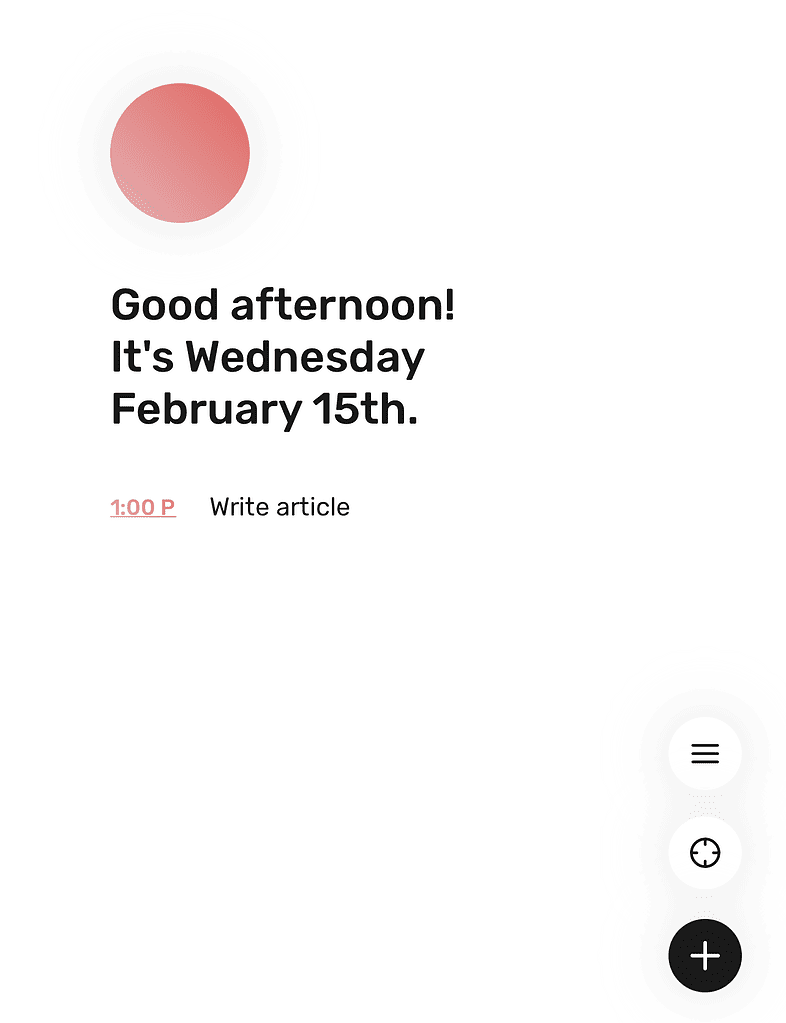 When it comes to design and functionality, the Dawn iPhone app is probably the best calendar app that you can find on the App Store. By design, I don't mean colorful and vibrant aesthetics but rather a minimalist design that pays attention to whitespace. The result is a very clean-looking Calendar that you will surely love if you are into minimalism.
When it comes to functionality, the app also has something peculiar about it. That is the fact that it only provides two views — daily and monthly. But come to think of it, those two views are more than enough to provide you with efficient scheduling functionality. Aside from those features, Dawn also provides some useful widgets for your iPhone's Home Screen and Today view.
Availability: Free, Offers Premium Version via In-App Purchases
Pros
Developers claim that they don't collect user data.
Does not require a user account.
Cons
Won't let you add attendees or shared events.
Final Words: How to Choose the Best Calendar Apps for You
When it comes to choosing the best iPhone calendar app, there are several things that you must consider. Obviously, the first thing that you need to consider is if the calendar app provides an easy-to-use interface. Creating schedules for events and your daily activities is repetitive. Hence you need a calendar app that will not wear you out as you create new calendar entries as often as you need.
Another factor to consider is whether the calendar app has notifications and alert features. This is essential especially if you are a busy person who tends to forget daily events in your life. You should also make sure that you can customize these alerts and notifications to suit your needs.
Other things that you need to look into when choosing the right iPhone calendar app to use include natural language event creation, customizable widgets, and views, and seamless integration with other Apple utility apps.