If you're looking for the best scary Halloween wallpapers for iPhone, you've come to the right place. Halloween is easily the best holiday of the season, and there's nothing better than completely diving into the spirit of the season. I've searched the internet for some of my favorite Halloween wallpapers, and here's what I've found.
Top 10 Scary Halloween Wallpapers for iPhone
Here are my favorite cool wallpapers for the Halloween season. If you need help setting a wallpaper on your iPhone, our guide will show you exactly what to do.
1. Ghosts and Pumpkins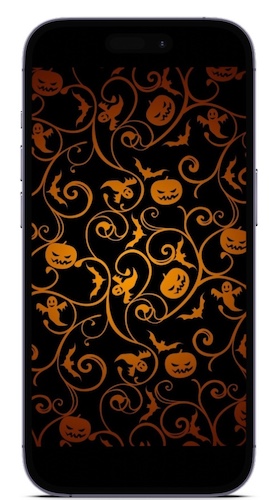 Let's start off with a nice pattern of pumpkins and ghosts. Perfect for the spooky season, the orange compliments Halloween perfectly, and the addition of bats makes for a nice touch as well. I think this would be a great Lock Screen background that would help show off the great refresh we got with iOS 16.
2. Horror Movie Collection
Is there anything better than watching horror movies on Halloween? I didn't think so. Pinterest contributor N ! N has an awesome collection of patterned horror movie wallpapers to give you your slasher fix. From Jason to Mars Attacks, this collection has everything for the horror enthusiast.
3. Haunted Castle and Blood Moon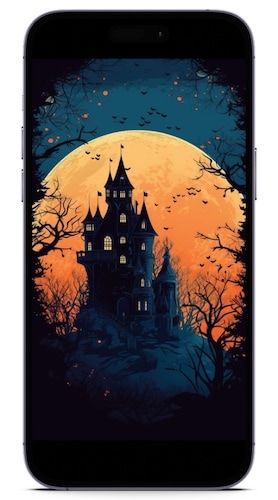 This one is perfect for those hoping to take a visit to Dracula's castle. From the beautiful kaleidoscope of blue and orange to the fantastic blood moon in the background, this is great for those looking to add a bit of spookiness to their iPhone home screen.
4. Take a Walk Through the Cemetery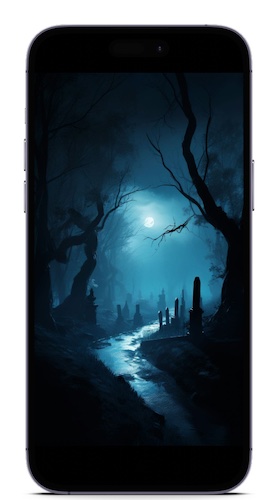 Have you ever celebrated Halloween if you haven't taken a stroll through a cemetery at night? I didn't think so. This spooky background makes for an awesome wallpaper, as you never know who (or what) you will run into at night. Be sure to watch out for the ghosts! This one is sure to show off your excellent iPhone screen display.
5. Michael Myers Delivers Terror With the Depth Effect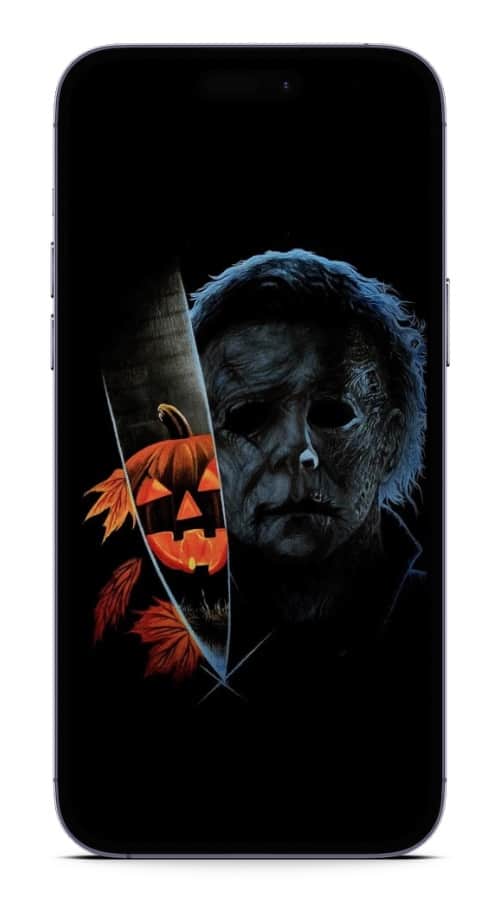 This wallpaper by StevenPayne89 from Reddit takes full advantage of the Depth Effect on your iPhone if you're running iOS 16 or later. While you will need to adjust a bit while you're setting your wallpaper (just pinch-to-zoom), this wallpaper is great and can work with various dimensions for different iPhones. You can celebrate Halloween, horror movies and show off the great features on your device.
6. Minimalist Skeleton Brings the Scares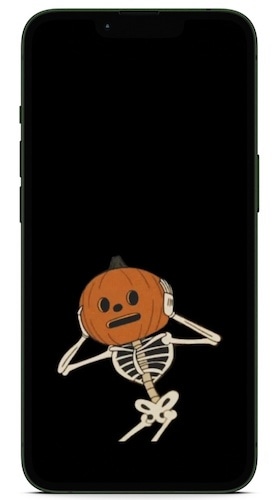 This spooky scary skeleton is sure to send shivers down your spine! This one is great, and while I think it makes an excellent Lock Screen, it can work as a Home screen background as well. A bit scary and a bit silly, this is perfect for those looking to get a taste of Halloween this season.
7. Pokémon Knows Halloween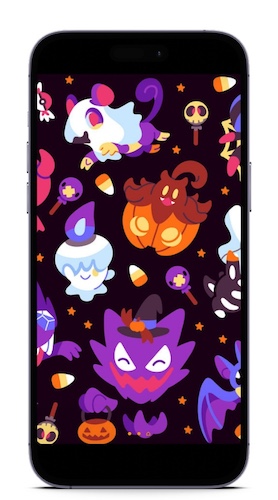 Even if you're not a fan of the Pokémon series, this patterned wallpaper is sure to be a delight for anyone looking for something cute and a bit scary. Having some of the most popular Pokémon dressing up for the holiday makes for a great background, especially if you're a fan of the series.
8. Keep Everyone Terrified With Pennywise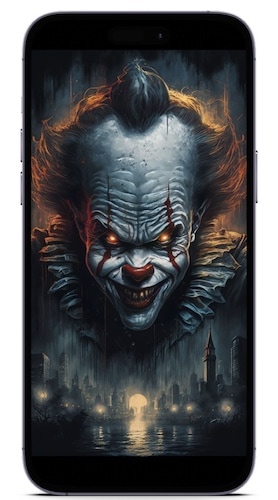 Clowns are terrifying. Everyone knows that. And Pennywise from the popular movie franchise IT is sure to give creepy vibes to anyone that dares to look at your iPhone screen. This great wallpaper from Buffy2ville on DeviantArt has incredible detail, and the artist has a great collection of movie-themed wallpapers that will entice any film aficionado.
9. Pink Goes with Every Holiday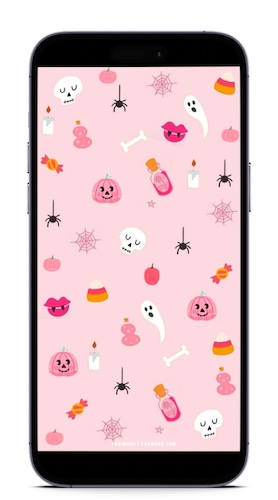 Halloween is the perfect time for being extra. This minimalist wallpaper is perfect for anyone looking to add a bit of flair to the iPhone background. Creator FabMood also has some other wallpapers that are sure to get you into the Halloween mood this season.
10. A Black Cat Crosses Your Path
It isn't officially Halloween until a black cat crosses your path. This iPhone wallpaper from Instagram user Yakupayd1n is perfect for getting into the season, especially if you're a witch. This image is perfect for getting into a spooky mood or for anyone looking for a seasonal background.
Conclusion
Whether it's a simple wallpaper or a scary wallpaper, we've got you covered. This list should give you what you need to get this season off to a great start with some wicked wallpapers. Don't forget that we can also show you how to use Live Wallpapers if you need it. Halloween is a great time to get spooky, enjoy time with your friends and of course, dress up your iPhone.
If you have any additional feedback or suggestions, please let us know in the comments.