New FBI Director Christopher Wray has renewed calls to weaken or bypass encryption. Citing more than 7,700 locked devices the FBI can't get into, Mr. Wray said he doesn't believe experts who claim you can't weaken encryption without putting everyone at risk.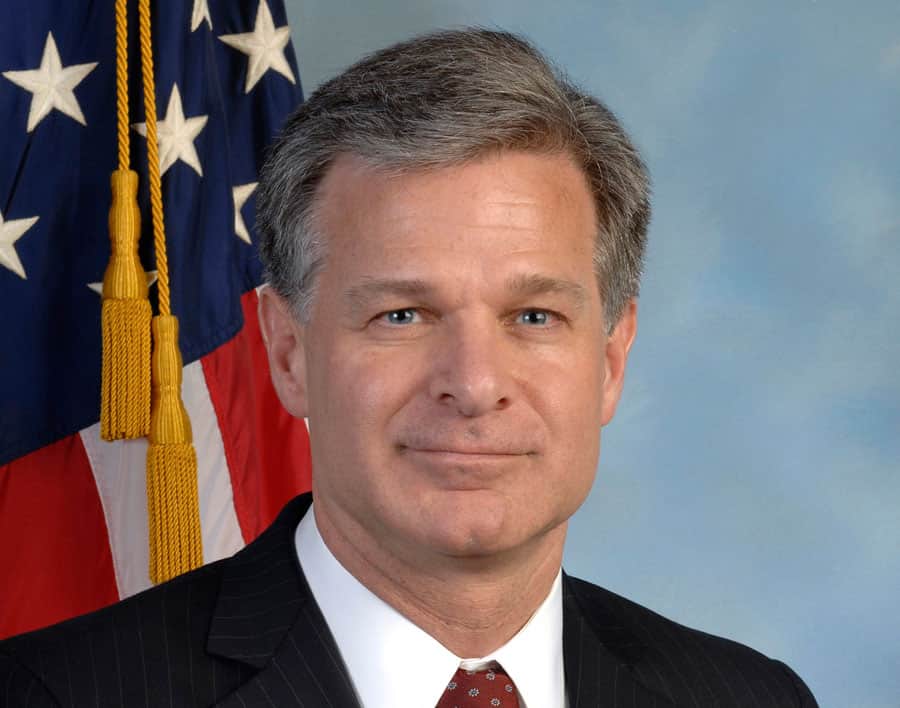 Experts Agree on Encryption
Those experts include mathematicians, encryption experts, and even the U.S.'s own intelligence services. The first two groups have shown (for decades) that backdoors for one are available to exploit by all. Mr. Wray's comments pick up where his predecessor—James Comey—left off on the subject.
The latter group is exemplified by General Michael Hayden, former Director of both the NSA and the CIA, as well as the former Director of National Intelligence. He has spoken publicly on the subject, going so far as to say the FBI was wrong about encryption. According to him, U.S. intelligence services recognized long ago that though encryption made surveillance and law enforcement more difficult, on balance the U.S. was stronger with encryption than without.
Christopher Wray Doesn't Believe Encryption Experts
"We face an enormous and increasing number of cases that rely heavily, if not exclusively, on electronic evidence," Mr. Wray told an audience of FBI agents, international law enforcement representatives and private sector cyber professionals, according to Reuters.
General Hayden's advice to the FBI is to stop focusing on content and instead look at metadata, which can be accessed without bypassing encryption.
Christopher Wray conceded that the solution he wants—backdoor access—will require "significant innovation," but then added the kicker by saying, "I just do not buy the claim that it is impossible."
That assertion perhaps shouldn't be a surprise considering the unending war on fact and science from the current administration, but it is alarming. On the other hand, Mr. Wray does, at least, acknowledge the "claim."