So…Apple just built the App Store from popsicle sticks. Or, I should say, rebuilt. First posted by @iClulture (via The Next Web), there are some new icons in iOS 11 Developer Beta 6, including this popsicle stand.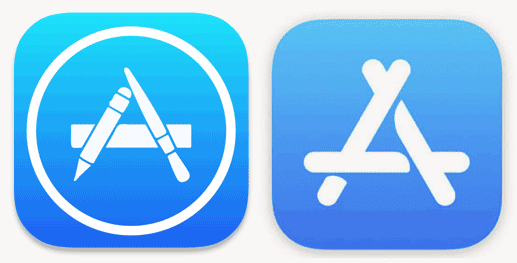 There are updated icons for Maps and the Clock apps, as well, as shown below.
De zesde beta van iOS 11 brengt nieuwe icoontjes voor de App Store-, Kaarten- en Klok-app https://t.co/vvHT64icmS pic.twitter.com/LVKQ1qxau6

— iCulture (@iCulture) August 14, 2017
Popsicle Sticks?
I'm not sure what message Apple wants to deliver with the new App Store icon, but I see popsicle sticks. And that doesn't exactly say "quality" to me. The App Store is just that, though, quality.
The old icon hit on that thread of art and technology that is so important to Apple. It said that apps were created by artists. I get that message. I don't get popsicle sticks.
Mind you, even if we all hate it, we'll get used to it and deal with it. Apple seldom cares about kneejerk reactions like mine. I imagine that will be the case here, too. It's also possible it will be changed before the final release of iOS 11.
I'd love to know what you folks think.