A long time ago in this galaxy, Steve Jobs thought the 7-inch class iPad would be a bad idea. There wouldn't be enough room to create great apps, he said. The rest of the tablet market jumped in anyway, and Apple just had to follow. Think education. But Mr. Jobs was right. The 7.9-inch experience wasn't that great for anything but iOS. Phablets arrived. And so, I am expecting the eventual demise of Apple's iPad mini.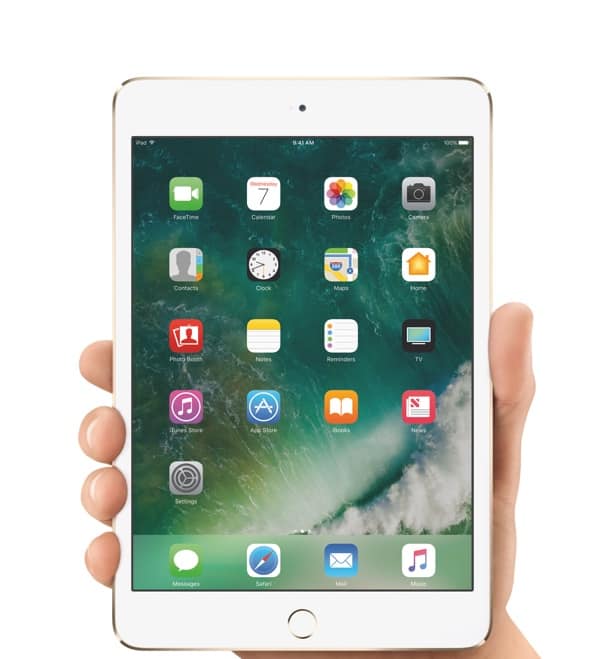 There are trends in the consumer technology world that affect Apple whether or not the company thinks they fit in with a strategic vision. For example, if Apple thought the 7.9 inch iPad were a good idea and it has been selling well, we'd expect to see an iPad mini 5 soon. All things being equal.
However, there are issues that interfere with that grand plan. For that, I need to digress.
Remember What Steve Said?
Remember when, in 2010, Steve Jobs declared that a 7=inch iPad would be a bad idea? Then two years later, Apple launched the iPad mini with a 7.9-inch display. As a refresher, here's the backstory about the negative feelings by Mr. Jobs and the mini launch and how Apple's Eddy Cue talked changed Mr. Jobs mind.
My feeling at the time was that Apple's competitors saw an opening. A smaller, less expensive tablet would be a great way to steal market share from Apple's larger, much more expensive iPad. It worked. For awhile.
Demise of the iPad mini Begins
Two things probably weighed against the smaller iPads from Apple's competitors. First, Apple's brilliance, planning and excellent software engineering made iOS work on an 7.9-inch display. Not so much on competing products. Second, the rise of the phablet worked against the very market the 7-inch tablet was supposed to exploit. In other words, when you're targeting a market where customers have limited funds, don't expect them to buy both a large smartphone and a small tablet.
One thing that worked against the iPad mini was its difficulty penetrating the education market. Just before it was released in 2012, most observers believed that it would have to sell in the US$200-$225 range to make serious inroads in secondary education. Apple's launch price of $329 made that impossible.
By and by, as a result, I think the world's production capacity for the 7.9-inch display dwindled. I can't prove this, yet, but it's my strong suspicion. The result of that is that even if many Apple customers love the iPad mini, it's getting harder and harder for Apple to sell them at a tidy profit.
iPad mini Pricing Strategy
This goes a long way towards explaining why the iPad mini 4 didn't see a price decrease on March 21. By conflating a storage increase to 128 GB with its higher than desired OEM costs for the 7.9-inch panel, Apple keeps demand under control. It defers a decision about discontinuing a popular product and entices customers to move to a product with much greater panel (9.7-inch) availability.
In addition, when the iPad mini launched in October 2012, it weighed 0.68 pounds, a small fraction of its bigger brother at 1.46 pounds. That was a big factor in the mini's favor for many customers. The iPad announced on March 21 with a 9.7-inch display weighs 1.03 pounds. The difference isn't nearly so great these days.
With Apple offering iPhones at 5.5-inches now and perhaps even larger in the fall, the size advantage of the iPad mini also goes away in a market where customers are hard pressed to have a MacBook/Pro, an iPhone, an iPad Pro … and a iPad mini as well.
All of this is just my surmise, but I think it tells the story of how it's not always possible, given changes in the marketplace, production focus, and changing consumer product mixes to continue selling a popular product whose time has passed.
R.I.P. stillborn iPad mini 5