Apple launched several new Apple Watch bands Tuesday for Spring 2017. The collection includes new Striped Woven Nylon and Sport bands, standalone Nike Sport bands, and new flavors of Apple Watch Hermès bands. At the same time, Apple has sharply limited the number of out-of-the-box choices for new Apple Watch Series 2 purchases.
Here's what the new Apple Watch bands look like.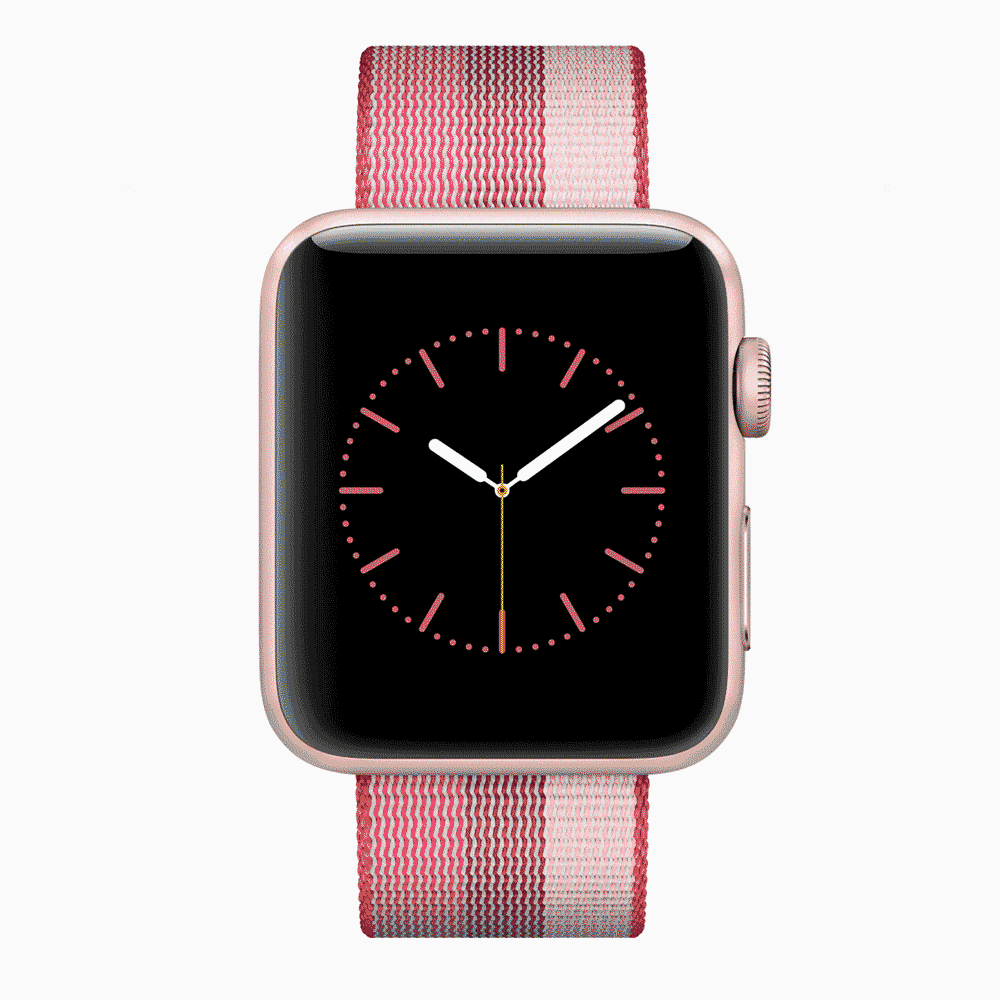 New Apple Watch Woven Nylon and Sport Bands
The base collection includes:
Sport in Pebble, Azure and Camellia
Woven Nylon in Berry, Tahoe Blue, Orange, Red, Pollen, and Midnight Blue
Classic Buckle with new buckle design in Sapphire, Berry, and Taupe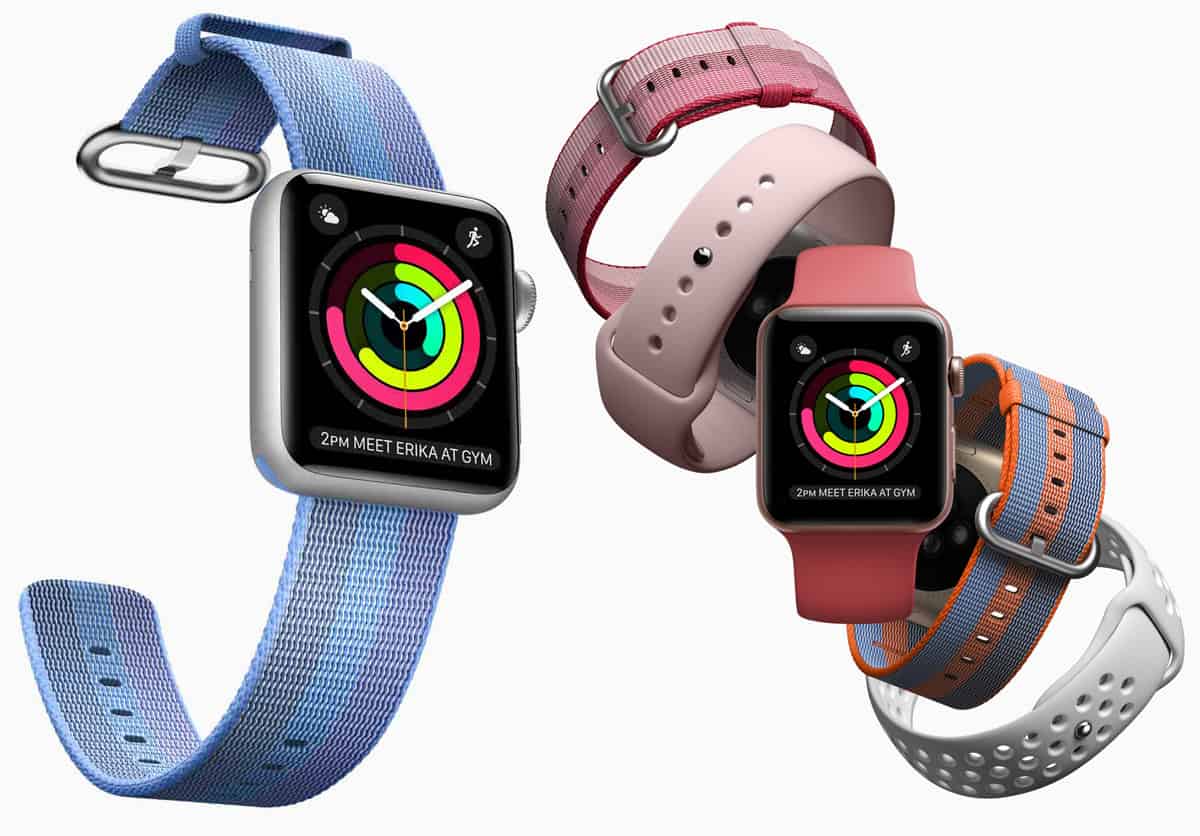 Woven Nylon and Sport bands are US$49 each. The Classic Buckle band is $149. They're available for order now.
Standalone Nike+ Sport Bands
Customers will now be able to buy the popular Apple Watch Nike + bands as a standalone option, rather than being bundled exclusively with the Nike + version of the device. Standalone options include:
Anthracite/Black
Pure Platinum/White
Volt/Black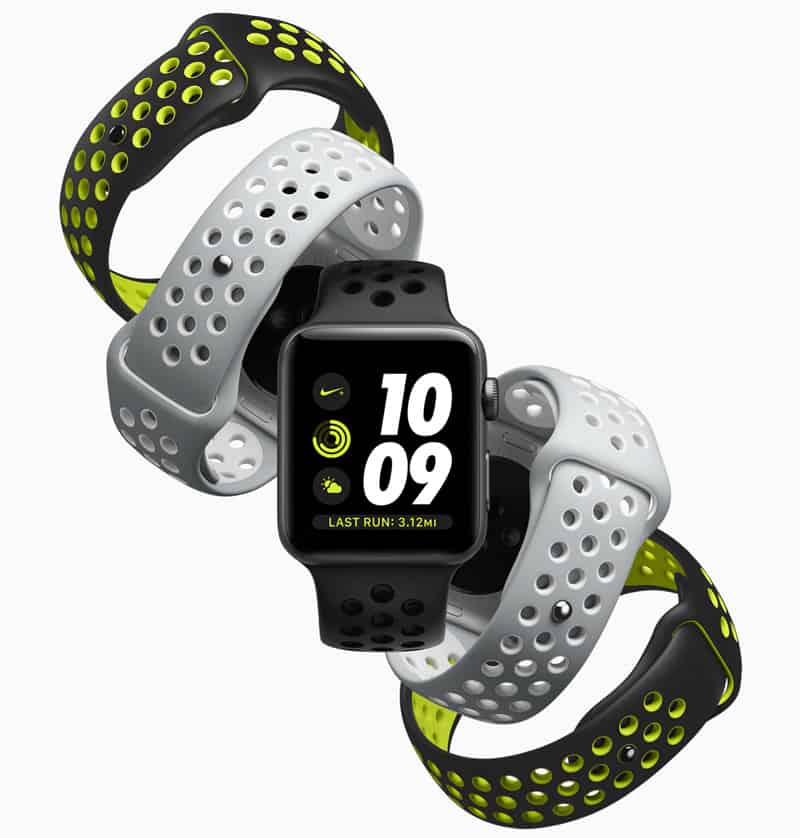 Standalone Nike+ Sport bands are $49. They're available for order now.
Apple Watch Hermès Bands
Apple continues its partnership with fashion brand Hermès, and four new straps under that label:
38mm Double Tour in Bleu Zéphyr Epsom leather
38mm Double Buckle Cuff in Fauve Barenia leather
42mm Single Tour in Lime Epsom leather
42mm Single Tour in Colvert Swift leather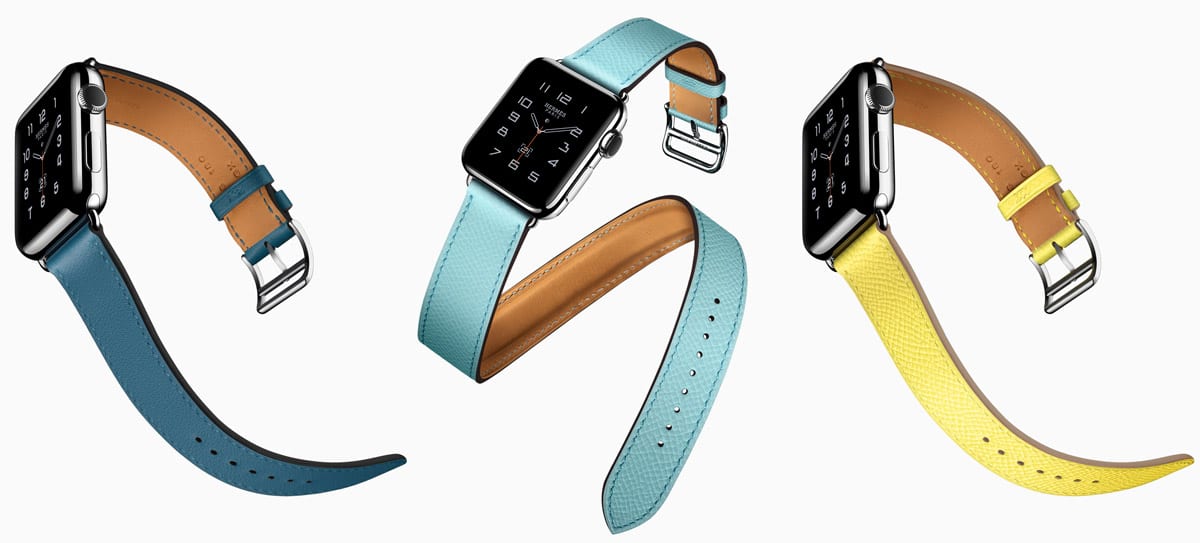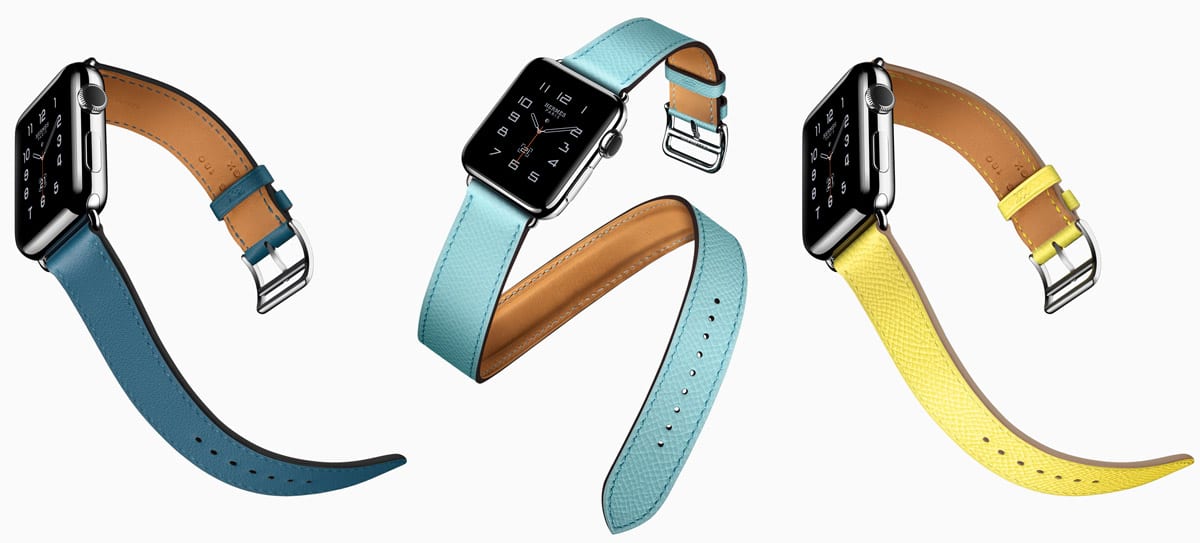 The Single Tour straps are priced at $339. The Double Tour is $489, and the Double Buckle Cuff is $689. They're available for order now.
Fewer Out-of-the-Box Options
In an interesting move, Apple also narrowed down the number of bands customers can choose out-of-the-box. AppleInsider noted that Apple Watch Series 2 devices now come with either Milanese Loop, Black Sport Band, or White Sport Band.
Apple used to offer Woven Nylon options and other options out-of-the-box. The company didn't announce this change, but a visit to Apple's website shows those options as the only choice for new Apple Watches. The other straps are, however, still available as a standalone purchase, including various Woven Nylon, Classic Buckle, Leather Loop, and Link Bracelet Bands.