Many investors were not able to get a relaxing early start to the Independence Day holiday on Monday night as a reporting glitch wreaked havoc on several Nasdaq-listed tech stocks following market close. Apple, Amazon, Microsoft, and Google were among about 16 companies to experience incorrect price quotes that Nasdaq claims were the result of test data being erroneously set loose.
At approximately 6:30 p.m. EDT, Bloomberg's price information for all of the affected stocks was set to $123.47. After reportedly originating with Bloomberg, the erroneous prices propagated to other market-tracking websites, including Yahoo Finance and Google Finance. With the price of each affected stock set to $123.47 for several hours, investors saw wild price swings that initially appeared to be part of a major market shift.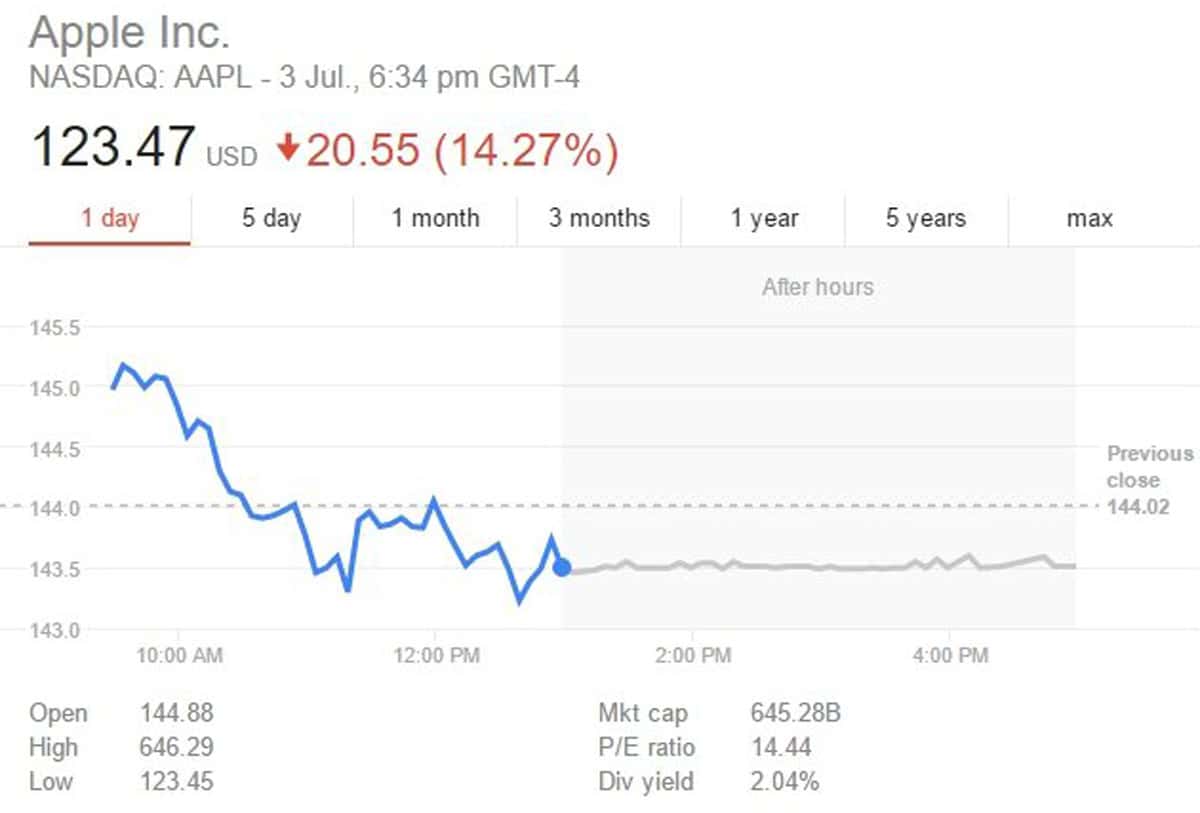 For example, Amazon and Apple reported an 87 and 14 percent decline, respectively, while the false price gave Microsoft an apparent 79 percent gain. Once the issue was discovered and corrected, Nasdaq was quick to note that it was related to price reporting only, and that the actual tracked prices of the affected stocks did not change. The exchange also claimed that no trades or orders were allowed to take place at the incorrect prices.
Nasdaq insists that fault for the incident rests with "certain third parties" (i.e., Bloomberg and the market websites that propagated the false information), telling Business Insider:
As part of its normal process, the UTP [Unlisted Trading Privileges service] distributed normal test data, and certain third parties improperly consumed and propagated that data. Nasdaq is working with UTP and third parties to resolve the matter.
With the prices now correctly reported, Apple (NASDAQ: AAPL) is currently trading at $143.53, up slightly ($0.03) from its pre-holiday close.
Teaser image via Shutterstock