Apple unleashed a significant developer tool on Monday: the ability to sell preorders of unreleased apps on the App Store. first spotted by MacStories, Apple updated its developer guidelines with some simple and sensible rules for preorders. Here's how it works.
The change was released through an update to Apple's iTunes Connect Resources and Help called "You can now offer new apps for pre-order on the App Store." Below is that document in full.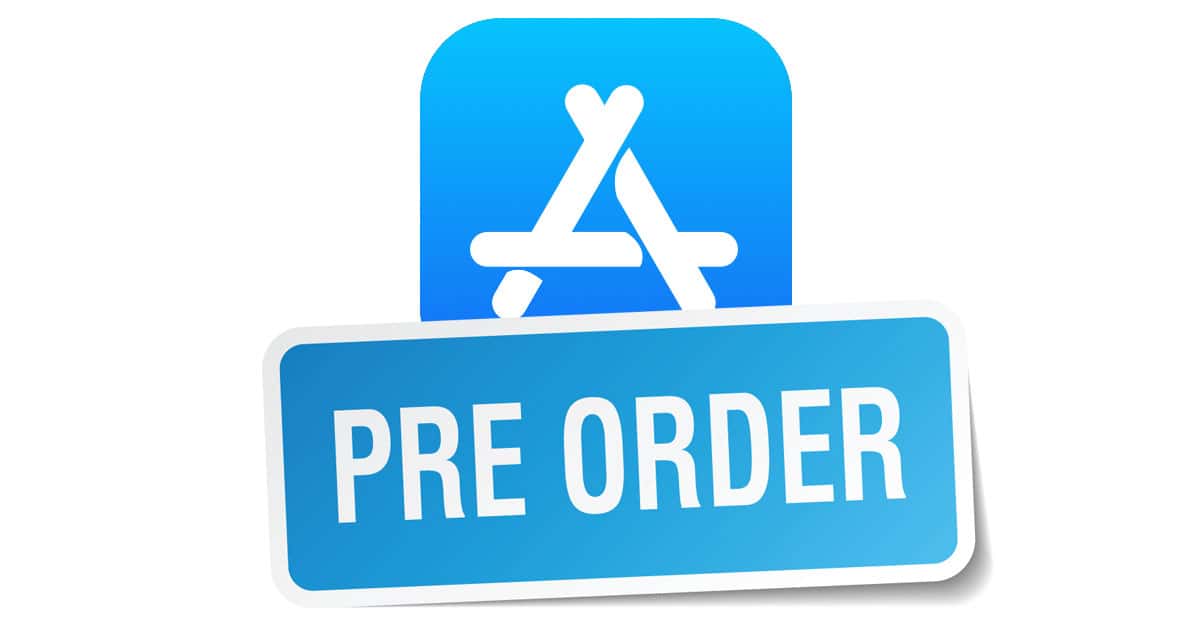 App Store Preorder Rules
Now you can make your new apps available for pre-order on all Apple platforms. Customers can see your product page and order your app before it's released for download. Once your app is released, customers will be notified and your app will automatically download to their device. For paid apps, customers will be charged before download.

To make your new app available for pre-order:

From the homepage, click My Apps, select the app, and select Pricing and Availability in the left column. You'll see the Pre-Orders section if your app has never been published on the App Store.
Select Make available for pre-order, choose a date to release your app for download, then click Save in the upper-right corner. The release date must be at least two days in the future, but no more than 90 days in the future.
Once your app is approved and you're ready to make it available for pre-order, return to Pricing and Availability, confirm the date your app will be released for download, and click Release as Pre-Order in the upper-right corner.

You can submit a new version update or change pricing and availability during the pre-order period. If you change the price of your app during the pre-order period, customers will be charged the price that is lower — the price they accepted for pre-order or the price on the day of release. If your app offers in-app purchases, you can set them up in iTunes Connect before and during the pre-order period so that everything is ready once your app is released for download. Keep in mind that promoted in-app purchases will not display on your App Store product page until your app is released for download.
Important Points about App Store Preorders
The first and foremost thing for consumers is that you'll be charged the moment before the app is downloaded. Developers can change the price during the preorder process, but consumers will get charged the lowest price possible. So if you preorder an app and the price goes down, you'll pay the new, lower price when it ships. If the price goes up, you're protected with the price you agreed to pay. If the price goes down, then up, then down again, you'll pay whichever price is lowest.
This is smart in that it not only protects consumers from accidental or intentional shenanigans while also encouraging consumers to preorder immediately without worrying about catching a better price.
Developers will also be able to set up in-app purchases during the preorder process so that they're ready to go.
Smart Tools for Developers
I called this a significant developer tool up top because it makes releasing an app so much more flexible. Developers can use preorder information to hype their release, offer discounts as an incentive. This will let them hit the ground running with sales and chart data the moment the app is released.
For big developers, this presents all manner of marketing opportunities. At the same time, it may make it much easier for small developers to generate actual cash flow. While billions pour into the App Store, most iOS developers make little or nothing. Preorders could be the sort of feature that increases opportunities for more developers to earn some of that money.
Consumers win, too, because when they hear about an app that's coming out soon, they won't have to try and remember it later when it's released. If they get a preorder discount, so much the better.
It also changes the way developers work with media outlets. I can't tell you how many times a developer has told us about an app that's coming out later. As a publisher, pre-release information has been largely useless to end-users. This move changes that.
And of course, Apple will be collecting its 30%, too. This is good stuff for everyone.