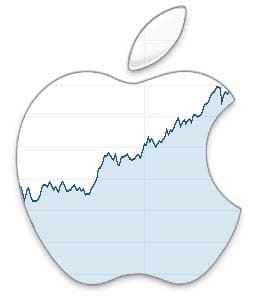 Apple told employees Wednesday that they'll be receiving $2,500 bonuses in the form of restricted stock units. According to Bloomberg, the company also said it will double employee charitable contributions through 2018.
At Wednesday's closing price of $179.10, each employee would receive (roughly) 14 shares of restricted stock units that would then vest over time. Apple said it would begin distributing the shares to part time and full time employees worldwide in the coming months.
$300 Million in Apple Employee Bonuses
Apple notified employees by email, and tied the bonuses to the GOP tax bill signed into law by President Trump. That law gave huge tax breaks to corporations, many of whom have announced nominal bonuses for employees, including Apple. With some 120,000 employees around the world, Apple's largesse could top US$300 million. The company has not yet announced additional stock buybacks or dividends for shareholders.
The letter was sent to employees the same day Apple announced it will be paying $38 billion in a one-time repatriation tax to bring some $245 billion home from overseas. Apple also reported that it would increase its Advanced Manufacturing Fund from $1 billion to $5 billion, and made an additional $37 billion or so in investments in its business over the next five years. Included in that are a new, as-yet unspecified campus and hiring another 20,000 employees.
All told, counting the new investments, its one-time tax bill, and its existing plans, Apple committed to contributing $350 billion to the U.S. economy over the next five years.